Nearly two years ago, Northside Hospital and Gwinnett Medical Center announced plans for a compelling megamerger that would create a dominant health care system in Atlanta's suburbs.
Their leaders targeted early 2016 as a potential closing date for the deal.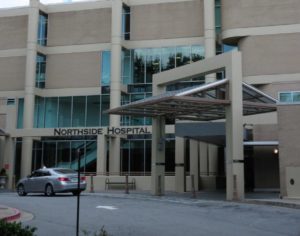 But now, 23 months later, the nonprofit hospital systems remain separate.
What's causing the delay in the deal has mystified the Georgia health care industry.
Two years is much longer than the average time to proceed from discussions to closing. Typically, "it's 12 to 18 months, tops," says Craig Savage, a consultant for CMBC Advisors in North Carolina.
Lee Echols, a Northside spokesman, said Tuesday that the two sides are still working on the details of the pact. "We're confident we're going down the right path to complete the details of the merger,'' Echols said.
And Beth Hardy, a Gwinnett Medical spokeswoman, added, "We are confident that we'll be able to get the job done."
But while speaking positively of the negotiations, neither side would put a target date on the completion of the merger.
Rumored reasons for the delay have included physician contracts at Gwinnett Medical being a hurdle to resolve. And the terms of what Gwinnett Medical would receive in the deal may also be a hang-up.
Northside operates hospitals in Canton and Cumming as well as its flagship hospital in Sandy Springs, which it says delivers more babies than any other U.S. hospital. It's also among the state's top providers of surgical services.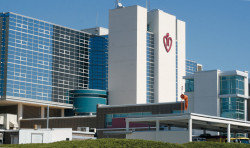 Gwinnett Medical operates hospitals in Lawrenceville and Duluth. Gwinnett County is the second most populous in the state (surpassed only by Fulton County, which contains the main Northside campus).
Of the two health systems, Northside is the more financially robust entity. Gwinnett Medical reported $31 million in losses cost report period ending June 30, 2016, according to the website American Hospital Directory, while Northside racked up $157 million in profits for the hospital cost report period ending Sept. 30, 2016.
Terms of such a merger, industry experts say, would include how much Northside pledges to invest in capital for Gwinnett; what the management structure and board makeup will be; employment guarantees for staff; and assumption of outstanding debt.
Despite the delay, the combination still makes sense for the two parties, experts say.
Size matters in the hospital business. A larger enterprise has the leverage to strike favorable deals with health insurers, and it can get better prices for supplies and equipment. Getting bigger may help hospital systems cut costs and meet new demands on improving quality of care.
The hospital business in Georgia and nationally has moved toward such consolidation. In the Georgia market, Piedmont Healthcare, WellStar Health System and Emory Healthcare have each made recent moves to enlarge their footprints.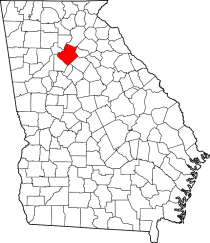 Health care consultant Chris Kane of Progressive Healthcare said the two systems are a good fit in services, with Northside's strength in women's health and cancer care, and Gwinnett Medical Center's programs in cardiac care, trauma care and sports medicine.
Kane agreed that the deal is taking a long time. Within 18 months of the start of serious talks, he said, such a merger usually has either been completed or been called off.
Northside said there's no single issue causing a delay.
"It's the fact that this is a merger of two significant health care systems,'' Echols said. "We believe it's important to conduct this process carefully and deliberately. The end result should be very positive for both our patients and our communities."
Hardy of Gwinnett said, "These types of developments take time and effort to ensure that all details are thoroughly addressed. We are highly optimistic about this development and what it could mean for the community."
Consultant Savage, who formerly did work for Gwinnett Medical, said he didn't think figuring out the new clinical and management structures would create much of an obstacle.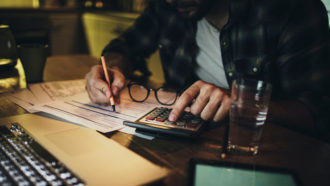 Then there are the financial considerations. "Any time you buy a county [Gwinnett] asset, the math and the valuations get in the way,'' said Dave Smith of Kearny Street Consulting.
In Atlanta-based Piedmont's deal last year to add Athens Regional Medical Center, Piedmont agreed to be responsible for the Athens hospital's nearly $200 million in bond debt, and pledged $325 million in capital resources to the hospital during the first seven years of the affiliation.
Smith called the Northside-Gwinnett talks "the longest engagement on record. Hopefully they'll tie the knot soon."
Once the merger details are set, the deal still must be approved by the state attorney general. That review would add even more time before a marriage is possible.