Efforts to repeal the Affordable Care Act, also known as Obamacare, have been stymied in Congress, at least for the time being.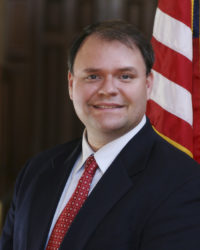 So Georgia legislators next year are expected to look at Medicaid "waivers'' and other mechanisms to increase coverage and access to care under the federal rules now in place.
State Rep. Jason Spencer, in a new GHN Commentary, says Georgia has been right thus far to reject expanding Medicaid under the ACA. He warns that various expansion proposals now being floated are just new versions of a bad idea.
Medicaid expansion, he writes, "threatens our most vulnerable neighbors. Its perverse funding structure incentivizes states to siphon resources away from the truly needy to help pay for the cost overruns."