The Trump administration has named Dr. Brenda Fitzgerald, commissioner of the Georgia Department of Public Health, as the new director of the Atlanta-based CDC.
Fitzgerald, 70, an obstetrician/gynecologist, had headed the state agency since 2011, when it was created. She will succeed Dr. Tom Frieden, who stepped down in January after an eight-year tenure.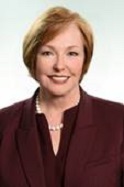 Dr. Anne Schuchat, a longtime CDC official, has been serving as acting director.
Gov. Nathan Deal said Friday that he has appointed Dr. Patrick O'Neal as interim commissioner of Public Health. O'Neal is currently the director of health protection for the state agency.
"I am immensely proud of my friend and colleague Dr. Brenda Fitzgerald, and I am grateful to her for her tireless work to promote the health and well-being of Georgia's citizens," said Deal in a statement. "She has been an asset to the state of Georgia and I know she will bring the same determination and persistence to her new role of CDC director, working for the good of the entire country. I want to thank President Trump for naming one of our own to this prominent role and I am confident Dr. O'Neal will be able to successfully pick up where Brenda left off at DPH."
Fitzgerald has been closely aligned with Georgia Republican leaders such as Deal and new U.S. Health and Human Services Secretary Tom Price, a doctor who until recently was a Georgia congressman. She has also worked closely with former U.S. House Speaker Newt Gingrich, who represented Georgia in Congress. Fitzgerald, a Republican, ran unsuccessfully for Congress in 1992 and 1994 in the 7th Congressional District.
She has been praised for her work as commissioner in her work to reduce childhood obesity, and for the agency's response to Ebola and Zika. She has also led programs to encourage language development among babies, and launched a campaign to prevent "co-sleeping'' baby deaths.
Fitzgerald has been criticized by some Georgia health care officials for opposing Medicaid expansion as outlined under the Affordable Care Act, though her stance mirrored that of Gov. Deal.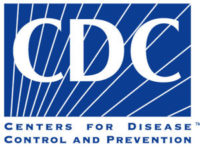 "I am humbled by the challenges that lie ahead, yet I am confident that the successes we've had in Georgia will provide me with a foundation for guiding the work of the CDC," said Fitzgerald in a statement. "The progress we've made in Georgia around early brain development, childhood obesity and creating a model for addressing the Ebola epidemic would not have been possible without the full support of Governor Deal and a dedicated public health staff."
She is currently president-elect of the nonprofit group that represents the nation's public health agencies, the Association of State and Territorial Health Officials.
In making the announcement Friday morning, Price said in a statement: "Having known Dr. Fitzgerald for many years, I know that she has a deep appreciation and understanding of medicine, public health, policy and leadership — all qualities that will prove vital as she leads the CDC in its work to protect America's health 24/7."
Fitzgerald will take over the CDC at a critical time, as emerging disease outbreaks such as Ebola, Zika and antibiotic- resistant infections pose growing threats worldwide, the Washington Post reported. Every president since Ronald Reagan has faced such threats, and experts say it is only a matter of time until at least one pandemic outbreak of an infectious disease confronts Trump, the Post article said.
"More than ever, CDC plays a critical role in safeguarding both U.S. and global health, providing technical assistance to partner countries to help prevent, detect and respond to future outbreaks before they spread, and scaling up immunizations and other critical public health interventions that save millions of lives every year," noted David Fleming, an executive at PATH, an international health technology nonprofit working with countries to improve disease-detecting abilities, the Post reported.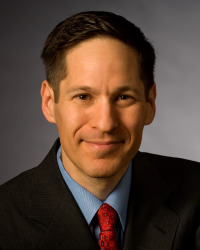 Fitzgerald "brings to this position decades of experience in managing public health policy and practice and a deep professional background in women's health care," he said.
Frieden said he welcomed the appointment. "It's a good thing that she has experience running a public health agency," he said, according to the Post. "That's critically important to being successful at CDC."
Fitzgerald, though, will take the reins of an agency with hundreds of job vacancies and a big proposed budget cut.
The administration is proposing a $1.2 billion cut — 17 percent — for the agency in fiscal 2018. If implemented, it would result in the lowest CDC budget in more than 20 years.
If the Affordable Care Act is repealed, as is being considered in Congress, the CDC would lose the Prevention Fund, which is part of the ACA.
The CDC would lose $890 million of funding annually — 12 percent of the Atlanta-based agency's budget.
And states would lose more than $3 billion over the next five years — from grants and programs supported by the Prevention Fund. That would include $20 million in public health funding to Georgia each year over five years, or a total of $100 million, a report said. (Here's a GHN article on the Prevention Fund.)
"Her perspectives gained from clinical practice as well as serving as chief of a state public health agency will be crucial to her success" at CDC, said Jay Butler, ASTHO's president and chief medical officer for the Alaska Department of Health and Social Services, according to the Post.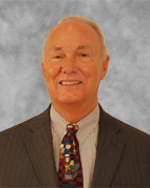 Fitzgerald holds a bachelor's degree in microbiology from Georgia State University and a medical degree from Emory's School of Medicine. As an Air Force major she served at the Wurtsmith Air Force Strategic Air Command in Michigan and at Andrews Air Force Base in Washington.
O'Neal, in his current Public Health role, oversees more than a dozen public health programs, including epidemiology, infectious disease and immunization, emergency preparedness and the Georgia Public Health Lab. He is also the medical director for the Office of EMS and Trauma.
O'Neal previously practiced emergency medicine for 29 years at DeKalb Medical Center and also served as the regional medical director for EMS throughout the metro Atlanta area. He earned a bachelor's degree from Davidson College and a medical degree from the Tulane University School of Medicine. Following medical school, O'Neal entered the Air Force for training in flight medicine and later served as a flight surgeon in the Vietnam War.