Georgia's largest health insurer is requesting an average premium increase of 40 percent for individual coverage in the Affordable Care Act insurance exchange next year.

Blue Cross and Blue Shield of Georgia is the only health insurer scheduled to deliver a product in all 159 Georgia counties in the exchanges, which are designed to offer coverage to people who don't get job-based or government health plans.
The insurance exchanges have been buffeted by uncertainty over their future. The ACA repeal plans of Republicans have created doubt over the marketplaces' future. And the White House has not committed to funding the subsidies that insurers have received to lower out-of-pocket costs of consumers.
Three other insurers are proposing to offer individual coverage in the Georgia exchange – and each is asking for a double-digit rate hike.
Ambetter of Peach State is seeking an average 12.4 percent increase, with a customer base in metro Atlanta and other regions of the state, including the Savannah area.
Alliant is asking for a premium hike of 18.6 percent. It serves consumers in the northern counties of Georgia. Kaiser Foundation Health Plan of Georgia, focusing on the metro Atlanta area, is seeking a 25 percent average hike.
Kaiser reported a $30 million loss on individual health insurance — policies sold both on the insurance exchange and on the general market.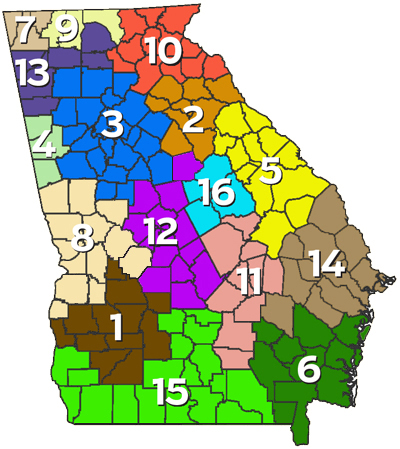 The total of four Georgia insurers offering individual exchange coverage for 2018 is one fewer than the current year. Humana is exiting the individual market in Georgia, but has filed to offer small-group coverage here in 2018.
The increases still must be approved by state Insurance Commissioner Ralph Hudgens as well as federal officials. And the rates can be altered up till the time of approval.
A spokesman for the insurance department, Glenn Allen, said Thursday, as the rates were publicly released, that Hudgens has to approve the proposed premiums by August 16.
Other states have seen big premium hikes as well.
In Washington state, insurers requested an average premium increase of 22.3 percent. Modern Healthcare reported recently that in Connecticut, where there are just two insurers selling individual plans next year, rate increases range from 15 percent to 34 percent. Most of Virginia's health insurers asked to hike rates by double digits, with one requesting more than 50 percent rate increase.
The Blue Cross rate increases in Georgia will range from more than 25 percent to 55.7 percent. The company, in its filing, noted the uncertainty over the insurer subsidies to lower patients' out-of-pocket costs. It covers more than 200,000 Georgians in this year's exchange.
Blue Cross said it's filing 2018 rates "with the assumption that the …subsidies will be funded throughout the entire 2018 calendar year."
"However, without certainty of this funding by early June of this year, we will need to evaluate making appropriate adjustments to our filings,'' the company said. "Such adjustments could include: reducing service area participation, requesting additional rate increases, eliminating certain product offerings or exiting certain individual ACA-compliant markets altogether."
A lack of subsidies funding, the company said, "introduces a level of volatility which compromises the ability to set rates responsibly."
Blue Cross also cited increased provider costs and higher patient use of medical services for its proposed rate hikes.
Cindy Zeldin of consumer group Georgians for a Healthy Future, which supports the Affordable Care Act, said Thursday that the rate increases reflect the uncertainty over the exchanges' future.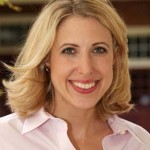 That instability, she said, is driven by the subsidies issue and the Republican health care legislation pending in Congress. Zeldin also cited the White House signaling that it may not enforce the tax penalty for people who don't sign up for coverage under the current ACA individual mandate.
"It's a very unclear picture where consumers are stuck in the middle, with nothing to hold on to,'' Zeldin said. "The entire landscape could shift under their feet.''
She added that under the ACA, most people in the exchange would be shielded from the brunt of the premium hikes by the corresponding increase in the tax credits they receive.
More than 490,000 Georgians signed up for exchange coverage this year, federal officials reported in February, a 16 percent drop from the 587,845 from the previous year.