The U.S. Senate has unveiled its much-anticipated legislation to unravel the Affordable Care Act, releasing a proposal Thursday that has some key differences from the House health care overhaul.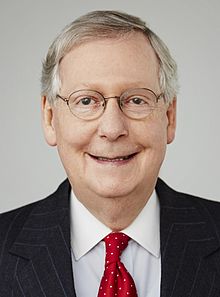 Like the House bill, the Senate version – crafted in secrecy by 13 Republican senators – would slash Medicaid, which covers millions of Americans (including roughly 2 million Georgians); eliminate the legal requirement that almost everyone have insurance; and repeal taxes on wealthy Americans and the health care industry.
Senate Majority Leader Mitch McConnell (R-Ky.) has said he expects the bill to come to the floor for a vote as early as next week, after the nonpartisan Congressional Budget Office has estimated its cost and impact.
"Republicans believe we have a responsibility to act — and we are," said McConnell in a speech on the Senate floor.
The prospects for Senate passage are uncertain. The 48-member Democratic caucus is united in opposition to the bill, so Republicans can afford only two defections from their ranks. They could pass the bill with 50 votes, because Republican Vice President Mike Pence would cast any tie-breaking vote.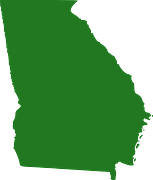 The Senate legislation, like the House bill, would phase out the extra money that the federal government has provided to states as an incentive to expand eligibility for Medicaid. (Georgia is one of 19 states that have declined to expand Medicaid, with the governor and top legislators citing the costs of such a move.)
But the Senate bill would give those states a bigger window to pursue expansion than the House version.
It would, like the House measure, establish a cap on federal funding of Medicaid, allowing states to run their programs in a "block grant'' format, beginning in 2021. The amount would grow more slowly than under the House bill, meaning bigger spending cuts overall.
Georgia political leaders, including Gov. Nathan Deal, have expressed concern about that conversion, if the federal spending is pegged to the states' per-enrollee spending.
With Georgia ranking 45th among states in Medicaid spending per enrollee, a capped structure would create a disadvantage by locking Georgia in at its historically low spending rate, the Georgia Budget and Policy Institute pointed out in a new study.
States may be forced to raise taxes, or cut eligibility or benefits, as a response to the federal Medicaid reductions, experts say. The House bill is projected to cut more than $800 billion from Medicaid over 10 years. The Senate's version would enact deeper long-term cuts to the program.
Citing the long-term Medicaid cuts, Bill Custer, a health insurance expert at Georgia State University, said Thursday that he expects the Congressional Budget Office will estimate the Senate bill would leave more Americans uninsured than the House bill.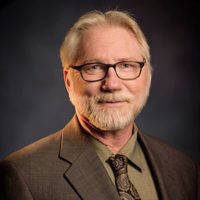 The CBO said the House overhaul would leave 14 million more people uninsured next year than under the current health law — known as the Affordable Care Act (ACA) or Obamacare — and 23 million more in 2026. (Using the CBO figures, Custer has previously estimated that at least 700,000 more Georgians would be uninsured under the House bill.)
The Senate bill, like the ACA, would link the subsidies for individuals in the health insurance exchanges to their income, and where the person lives would also be a factor. (The House version used age as the primary determinant.) But the subsidies would be based on coverage in a skimpier health care plan, and the income eligibility for these credits would be reduced. (The exchanges are designed for people who don't get job-based or government insurance.)
"Out-of-pocket costs will be higher for consumers,'' Custer said. That would include increased deductibles, he added.
House bill vs. Senate bill
Under the Senate version, states would not be able to expand Medicaid after three years, whereas the House bill says no expansion would be allowed after this year.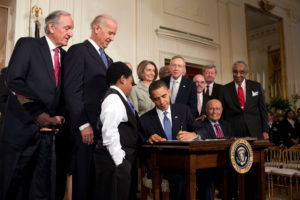 States would be allowed to change what qualifies as an essential health benefit, thus allowing coverage of maternity, mental health and other benefits to be dropped from policies.
But the Senate version would retain the ACA's protections for patients with pre-existing health conditions, the Washington Post reported. And it would eliminate the House bill's pathway for states to lift a ban on insurers' charging higher premiums for people with serious medical conditions, the Post reported.
Still, states like Georgia would have more decision-making power over health insurance than they do now, Custer said.
That appeals to conservatives such as Georgia Insurance Commissioner Ralph Hudgens, who has called for Republicans in Congress to allow states more flexibility in setting their own health insurance rules.
As in the House version, the Senate bill would allow young adults to stay on their parents' health insurance plan until they're 26 years old.
The bill also would continue for at least two years to offer reimbursements to health insurers for subsidies on some Obamacare plans. But those subsidies, which reduce out-of-pocket costs for low-income customers, would end in 2020, and that would increase deductibles and other out-of-pocket health expenses for millions of customers.
The Georgia Budget and Policy Institute, in its study released Thursday, said the cuts in the House bill would reduce federal Medicaid funding in Georgia by $4 billion over 10 years. Hospitals in Georgia stand to lose an estimated $3.4 billion of that amount, with the state's children's hospitals taking a large portion of those reductions, the study said.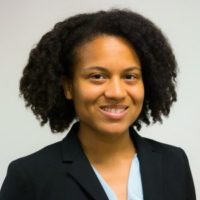 Laura Harker, GBPI health policy analyst, said Thursday that Georgia's hospitals stand to lose even more from the Medicaid cuts proposed in the U.S. Senate bill. "Under the Senate's plan nearly 2 million Georgia children, seniors, veterans and people with disabilities still stand to lose vital health coverage through Medicaid benefits,'' she told GHN.
The Medical Association of Georgia said Thursday that it's evaluating the Senate's health care legislation. The Georgia Hospital Association also said it's studying the bill, adding that it feared the legislation "will make additional devastating cuts to Medicaid and leave more Georgians uninsured and underinsured.
"We urge Senators Isakson and Perdue to carefully consider the negative impact the AHCA will have on our hospitals' ability to care for all patients and their communities,'' said Earl Rogers, GHA president, in a statement.