Tens of thousands of Georgia Medicaid beneficiaries are set to switch health plans over the weekend in an unprecedented shift in enrollment for the government program.

July 1, which falls this Saturday, will mark the planned move of more than 200,000 enrollees to an Ohio-based "care management organization,'' CareSource. Under a new state contract, taking effect that day, the insurer joins three other CMOs delivering care to 1.3 million Georgians, most of them children.
CareSource, along with the other three CMOs, had been promised a minimum of 200,000 Medicaid or PeachCare enrollees under the Georgia contract.
The Department of Community Health, which runs Medicaid in Georgia, said Thursday that it conducted reviews of health plans to make sure the Saturday "go-live" date is viable. The agency said it would make a decision Friday on going forward.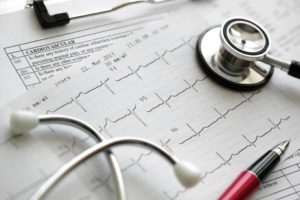 The transition comes at a time when Medicaid and the Medicaid budget are at the center of a national debate. Republican health care legislation now before the U.S. Senate projects cuts in the program's spending.
The "care management organization" (CMO) contract in Georgia is worth an estimated $4 billion annually over six years, with the overall figure being split among the four insurers. The incumbent CMOs are WellCare, Peach State and Amerigroup.
Open enrollment occurred in March, with letters sent to beneficiaries, and more than 300,000 made selections of health plans. The rest, about 1 million people, were assigned a CMO, with many staying with their current plans.
The state considered factors such as family members in the same plan, or a steady relationship with a provider, when deciding whether to keep beneficiaries in their health plans or reassign them.
All members will have the option of changing to a different health plan from July 1 through Sept. 30.
The changes have prompted questions from some families.
"There are some people who are calling about open enrollment and the change they had,'' said Lisa Marie Shekell, deputy commissioner of Community Health. "We haven't received an unusual amount of questions."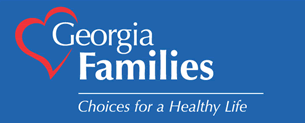 "I think it's important to underscore the opportunity that members had during our open enrollment to make a selection, but also the added opportunity over the next 90 days'' to switch plans, Shekell said.
About 248,000 were assigned to the new CMO. That higher amount was created as a buffer to ensure that upon July 1, CareSource would have at least 200,000 members here.
Prior to the new contract, Medicaid members had the opportunity to switch plans on their anniversary date of joining the program.
This is the first foray into Georgia for CareSource, which has both Medicaid and insurance exchange offerings in Ohio, Indiana and Kentucky, along with Medicare Advantage plans in those states.
Bobby Jones, president of CareSource's Georgia operation, said Thursday in a statement that the insurer has met Community Health's criteria to determine readiness. "We are excited about serving families in the state of Georgia beginning July 1," he said.
Community Health said families seeking more information about the CMOs can call 1-888-423-6765. Business hours are 7:00 a.m. – 7:00 p.m.