The Grady Health Foundation announced Wednesday that a giant biopharmaceutical company is donating $2 million to help renovate the Grady system's HIV/AIDS center in Atlanta.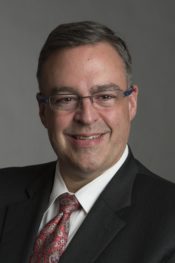 The Grady Ponce de Leon Center, which opened in 1993, serves about 6,000 patients annually from a 20-county area that includes Fulton and DeKalb, which have the highest prevalence of HIV in the state.
Georgia, and Atlanta in particular, have had high infection rates. Atlanta has been ranked the No. 5 city in the nation for new HIV diagnoses, and Georgia the No. 2 state. The Georgia HIV infection rate, though, dropped by a 6 percent annual rate from 2008 to 2014, one of the bigger drops among states, the CDC recently reported.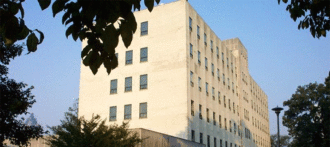 Gilead Sciences' contribution will support a planned $23 million renovation that will increase the Ponce center's capacity, Grady said. The California-based company manufactures Truvada, a drug that helps keep people at risk of exposure to HIV from contracting the virus. It also makes high-priced medication for hepatitis C. Its annual revenues exceed $30 billion.
"Grady has been on the front lines of HIV and AIDS treatment and research since the early 1990s and continues to lead the fight against this disease, which has reached epidemic proportions in Atlanta and throughout the South,'' John Haupert, president and CEO of Grady Health System, said in a statement. "We are grateful to Gilead Sciences for this generous donation, which will be used to modernize our Ponce de Leon Center so that we can more effectively implement new approaches to care and accommodate the high volume of patients who come through our doors for testing, treatment and support."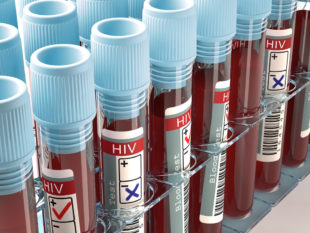 One in four patients with HIV in Georgia receive treatment at Grady, including adult men and women as well as young children. The Ponce de Leon Center provides a range of services for patients, including testing, diagnosis, primary care, acute care, dental care, and mental and behavioral health care, Grady said.
"Gilead and Grady share the goal of providing lifesaving care for patients living with HIV and AIDS,'' Gregg Alton, executive vice president of corporate and medical affairs at Gilead Sciences, said in a statement.
"Given its location at the epicenter of the current HIV epidemic in the Southeast, we are confident that this investment in the future of the Ponce de Leon Center will allow Grady to have an even greater impact on the care received by thousands of people in the region," he added.