Rural Georgians are once again bearing the brunt of myopic health care policy decisions coming from Atlanta. On Tuesday, just days after the Jenkins County Hospital closure announcement, a bill designed to restore delegated prescriptive authority to Georgia's board-certified physician assistants (PAs) treating painful injuries and other medical emergencies was vetoed by Gov. Nathan Deal.
The legislation, Senate Bill 125, sponsored by Sen. Rick Jeffares (R-McDonough), would have authorized a physician to delegate to a PA the authority to prescribe hydrocodone compound products, with suitable restrictions and controls.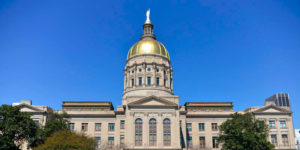 The legislation was endorsed by the General Assembly's Legislative Rural Caucus. It received healthy support from both chambers, passing 164-10 in the House and 49-2 in the Senate. Perhaps most notably, it got the votes of numerous legislators who themselves are health care professionals, including physicians.
SB 125 was drafted as a way to restore the prescribing authority for hydrocodone that PAs once held in Georgia. It was drafted as a response to a 2014 Federal Drug Enforcement Agency (DEA) decision to reschedule hydrocodone from a Schedule III opiate to a Schedule II opiate.
Current Georgia law allows physicians to delegate to physician assistants the authority to prescribe only schedule III medication and lower schedules. The administrative move by the DEA essentially stripped away the ability of PAs to treat acute pain injuries like broken bones and kidney stones. The DEA change limited the ability of PAs to treat severe traumas and painful emergencies, especially in the most medically underserved areas of rural Georgia.
SB 125 was narrowly tailored, to mirror the CDC's guidelines on opiate prescription limitations. If it had become law, it would have been the most conservative opiate narcotic prescribing law in the United States.
While it is true that an opioid crisis is in full swing, the heavy hand of government often notoriously overregulates in its mission to keep the public safe. The overregulation in the DEA decision cast a large net, ensnaring not only the intended targets but also some patients who legitimately needed acute pain control. With the veto, this unfortunate situation will continue.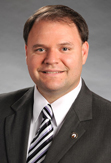 This veto relegates citizens in the rural part of the state to "second class" status. It will deprive them of proper and ethical pain control of traumatic injuries and painful medical emergencies. In some cases, when people become desperate, it will cause a resort to illegal sources and push the abuse of opiates further underground. The underground markets will create more potent and dangerous opiates, such as the high-potency "gray death" fentanyl combination drug discovered recently by the GBI.
I applaud a recent example of Georgia rolling back regulations on care. Senate Bill 121, signed by Gov. Deal, makes the opiate reversal agent, naloxone, more widely available to combat opiate overdoses. This is actually a reasonable public safety solution. According to a 2016 Georgia Senate Research report on opioid abuse, 47 states have passed laws providing immunity to medical professionals who prescribe or dispense naloxone or persons who administer naloxone. Previously, laws required a doctor-patient relationship to be established before a direct prescription could be issued to an at-risk drug user, and third-party prescriptions were prohibited.
Gov. Deal showed foresight on the naloxone decision. It was a thoughtful and not a knee-jerk reaction to the opioid issue. It is clear he was swayed by the findings of professionals.
But note the following statement on Deal's veto of SB 125:
Senate Bill 125 authorizes physicians to delegate their authority to prescribe hydrocodone compound products to physician assistants. This language would add several thousand prescribers to our health care system and, as a result, create the potential for hundreds of thousands more opioid prescriptions to be issued. Like many other states, Georgia is currently in the grips of an opioid abuse epidemic, and this change is incongruent with the state's efforts to quell that problem. For the foregoing reasons, I hereby VETO SB 125.
It seems that a more restrictive utilization of PAs by the physician community permeates the medical culture in Georgia. Do we have an opioid problem? Yes, but it is not due to physician assistants having the appropriate level of delegatory authority to treat their patients effectively. Medical actions by PAs are highly regulated by the state's medical practice act and the medical board.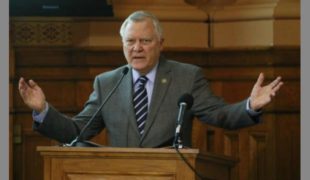 Many rural Georgians, who live miles away from a hospital, rely on PAs to deliver and administer health care every day. According to the Georgia Budget Policy Institute, health care professionals are spread unevenly statewide, and many communities face severe provider shortages. Georgia has about 211 total doctors per 100,000 residents. The uneven distribution leaves 141 of Georgia's 159 counties below the statewide average, while 65 counties have less than one-quarter of the statewide average or less than 53 doctors per 100,000 residents. Those geographic trends hold true across provider types, including nurses, physician assistants, and primary care physicians. Most of the gap in provider shortages is within the rural areas of the state.
Smaller communities in Georgia are designated as medically underserved. In more populous counties, there are individual census tracts or cities that could also be defined as underserved. The situation in these areas, along with the veto of SB 125, will hinder care for a majority of rural Georgians needing it.
In 2015, Gov. Deal's Rural Hospital Stabilization Committee, looking at health provider shortages, recommended expanding the right of nurse practitioners and physician assistants to provide health care services within their level of training to more patients. The committee recommended that legislation be created to expand mid-level practitioners, like nurse practitioners and physician assistants to expand coverage and access to rural Georgians. In the report, it was determined that, "with a growing physician shortage . . . these expansions could help bolster healthcare resources in rural communities."
The governor's veto decision is counter to these recommendations to expand access and remove excess regulations. The veto of HB 125 will unnecessarily harm patients in rural areas who have broken bones or kidney stones in an emergency medicine setting. Sometimes it can take up to a week for a patient who has received stabilizing treatment to be accepted by an orthopedist or urologist to continue follow-up care.
In rural settings, it often the PA who has the responsibility of rendering ethical and appropriate care. This is true because physicians are so scarce. It's hard to attract doctors, especially new ones burdened by a load of student debt, to areas where their pay will be low.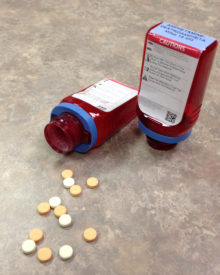 With this veto, the state government, along with the Drug Enforcement Agency (DEA), categorizes rural Georgians as second-class citizens by not allowing trained medical providers to ethically treat patients. Do those who live in the "hinterlands" not really count as citizens like their metro-suburban counterparts?
The veto statement assumes that all physician assistants prescribe pain medication, but this is a false assumption. Many PAs do not prescribe opiates in their routine practices. Eventually, we will see a more rational discussion of this issue, as we have with medical cannabis. Rural Georgians — such as my patients and me — need to feel that we matter when it comes to health care policy.
Perhaps folks in rural Georgia are now expected to return to frontier solutions, biting bullets and consuming hard liquor to deal with severe pain. When the government overregulates on such issues, people everywhere will find ways to treat themselves — with or without a health provider's solution. But that shouldn't have to happen.
Candidates for governor in 2018 must realize that rural Georgians need access to quality care wherever they chose to live.
Rep. Jason Spencer serves House District 180, which includes Camden County and portions of Charlton and Ware counties. Spencer practices emergency medicine as a licensed physician assistant.