Oconee Regional Medical Center, a financially troubled Milledgeville hospital, has agreed to be sold to a California-based organization.
Prime Healthcare Foundation will buy the Middle Georgia hospital for $12 million under the deal, announced Wednesday evening. The nonprofit foundation is connected with Prime Healthcare Services, which operates 44 hospitals in 14 states.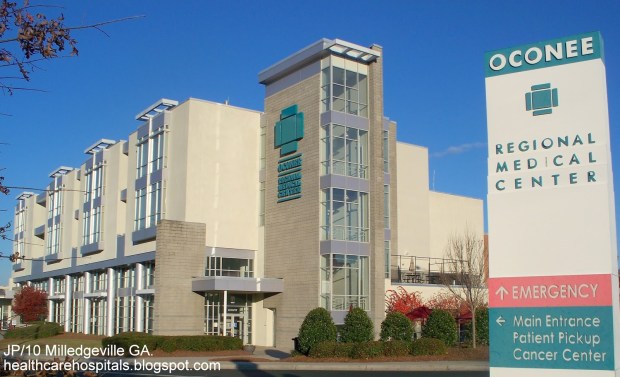 "Our goal when we began this process over a year ago was to maintain a viable hospital here in Baldwin County," said Steven Johnson, interim CEO of the 140-bed Oconee Regional, in a statement Thursday. "We have accomplished that and, as a result, our community will continue to have access to quality care."
The hospital and its parent company, Oconee Regional Health Systems, filed for Chapter 11 protection Wednesday.
The sale agreement would prevent the closure of another hospital in Georgia.
When Jenkins (County) Medical Center in Millen closes in June, it will become the seventh Georgia rural hospital since the beginning of 2013 to close. Many other hospitals, mostly rural, are financially endangered. (Here's a recent article on the closures.)
Johnson said that more than 50 potential buyers for the hospital were identified. With the sale agreement, he told GHN Thursday, "remaining open and viable is a huge thing for our community."
While Milledgeville, the seat of Baldwin County, is a city of almost 20,000 people, much of the area it serves is rural.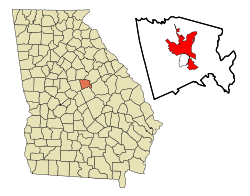 Johnson said that while the purchase price has been accepted, another potential buyer can come in and offer a higher amount while the hospital is in bankruptcy protection.
The Prime Foundation last year acquired a suburban hospital — Southern Regional Medical Center in Riverdale, just south of Atlanta's Hartsfield-Jackson International Airport — for $18 million. At the time of the deal, Southern Regional's owner was under bankruptcy protection.
In January, Southern Regional told the Clayton (County) News Daily that a financial turnaround has resulted in the hospital operating in the black.
"Prime Healthcare has a national reputation for successfully turning around hospitals like ours,'' Dr. Phyllis Parks-Veal, chair of Oconee Regional's board, said in a statement. "Their experience will allow for stabilization of the hospital, expanded services, recruitment of medical staff, and capital improvements — all of which is good for our community."
Baldwin County Commission Chairman Sammy Hall praised the deal. "One of the most important assets for any community is access to health care,'' Hall said in a statement. "Without that, we cannot promise the quality of life we want for our citizens nor can we attract the kind of economic development that is so critical to our future. This decision, which will allow ORMC to remain viable, is without question in the best interest of the county."
The process to transfer ownership will take about 90 days, the hospital said. As required by Georgia law, the sale agreement will be reviewed by the state attorney general's office.

"Prime Healthcare looks forward to caring for the community and partnering with the dedicated physicians, nurses, and employees of Oconee Regional Medical Center," said Dr. Prem Reddy, chairman, president and CEO of Prime Healthcare, in a statement. "We are committed to providing the best quality care in each and every community we serve, and the addition of Oconee Regional to the Prime Healthcare family will allow us to continue that tradition."
Jimmy Lewis, CEO of HomeTown Health, an organization of rural hospitals in the state, said Thursday that Oconee Regional "had incurred substantial debt, and serving that debt proved to be very difficult.''
The facility's financial plight, Lewis added, "shows the ongoing fragility of rural hospitals'' in terms of reduced payments and in the high level of underinsured and uninsured patients they serve.
The Prime agreement "is going to avoid the fiasco'' of the hospital closing, he said. "It will lift the ongoing cloud of uncertainty from the hospital."
Oconee Regional Medical Center will retain its nonprofit status under the sale.