The continual combat over the state's health facility licensure program has claimed another casualty.
This time, it involves a board member of the state's biggest hospital organization.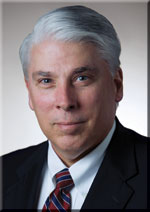 Jim Davis, CEO of University Health Care System in Augusta, has resigned his post as chairman-elect and board member of the Georgia Hospital Association. Davis cited the conflict between his strong opposition to the certificate of need (CON) program for health care licenses and the hospital industry's firm embrace of the status quo.
CON governs hospital and health care construction, projects and service expansions in the state. Those regulations foster legislative battles that flare annually at the Georgia General Assembly.
The existing CON structure has been fiercely defended by the Hospital Association and other industry groups.
Davis said in an email to Georgia Health News this week that "I believe the current CON laws should be revised to eliminate needless reviews of capital expenditures and allow for innovative care models and the ability to allow providers free access to non-rural markets to compete for patients. On the other hand, GHA wants to keep the CON untouched for the foreseeable future."
He added, through a spokeswoman, that "I was told there are many GHA members who are not comfortable with me being chairman next year due to my opinions on CON. I then decided to resign to eliminate the issue and their concerns."
Davis has led University Health Care System since 2010. The system features the 581-bed, nonprofit University Hospital.
Earlier this year, CON tensions erupted in the Legislature when the Cancer Treatment Centers of America pushed for legislation to expand its bed capacity at its Newnan facility and lift restrictions on how many Georgia patients it can serve.
And physicians, including state Sen. Ben Watson of Savannah, sought to exempt multispecialty ambulatory surgery centers from requirements to obtain a CON.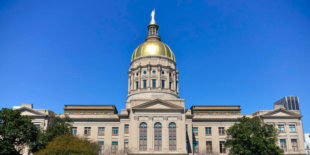 Hospital groups vigorously fought both proposals, and neither gained traction in the legislative session.
(Here's a GHN article last week about an agency decision about the surgery centers.)
GHA President Earl Rogers, in a statement to Georgia Health News, said that Davis "informed us that he was resigning his position from the Georgia Hospital Association Board of Trustees. While we respect his decision and recognize that we have a difference of opinion on this policy issue, we will focus on the many issues that unite our industry as we continue to support University Health Care System as a member of GHA.''
Davis, in a recent letter to GHA announcing his resignation, cited the CON fight over state approval to build a new hospital in Columbia County, west of Augusta.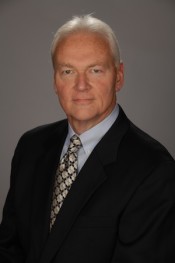 The state decided to award the CON to Augusta University Medical Center. University Hospital had vied for the license and lost its appeal of the state's decision.
Davis blasted the CON process in February when, according to the Augusta Chronicle, he said Georgia is a generally conservative state except "when it comes down to health care and hospitals, [when] it becomes the socialist state of Georgia, where they want to control everything through the CON process."
For the state to give Augusta University Medical Center "a regulated monopoly, which is what the CON gives them, to one of the richest and fastest-growing counties in our market and block out all of the other hospitals, I think is just plain wrong," he said.
"The right answer for Columbia County, in my mind, is anyone can build out there," Davis said, according to the Chronicle's Tom Corwin.
"In my mind, I think it is time for the state to get out of that business" and let the market determine who the winners and losers will be, Davis said.
"There is an awful lot of pushback from the hospital industry towards doing much of anything with CON," he continued. "I am probably the only nonprofit CEO in the state who has a different view about that."
In his emailed statement to GHN this week, Davis said he wished the Hospital Association well.
"Running a health care enterprise today is a difficult task and I believe my time is better spent here in Augusta enhancing the excellent value my organization already provides patients by continuously improving quality and patient safety while controlling costs," he said. "In doing so, University will continue to fulfill its mission to improve the health of those we serve, which we have done for 199 years.''