Georgia's top medical malpractice insurer seeks a corporate restructuring to boost its flexibility to pursue future growth, company officials said Wednesday.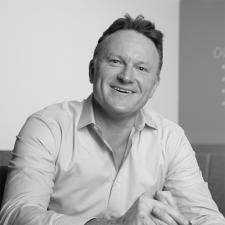 And policyholders would continue to own 100 percent of the company if its reorganization plan is approved, MAG Mutual officials told state Insurance Commissioner Ralph Hudgens at a public hearing on the proposed transaction.
Atlanta-based MAG Mutual is currently a "mutual'' company, owned by policyholders.
The proposed reorganization, if approved by policyholders and Hudgens, would create a new mutual holding company. That entity would then form an "intermediate" holding company, which would own a converted stock insurance company.
Policyholders would own the mutual holding company but would not receive stock.
The reorganization would improve ''the growth and efficiency of the company,'' Neil Morrell, president of MAG Mutual, told Hudgens at the hearing. Morrell also cited an increased ability to seek acquisitions. "This is a tough, competitive environment," he added.
About 40 percent of MAG Mutual's 8,000 policyholders are in Georgia. Hudgens asked company officials whether these physicians would be harmed in any way by the proposal.
Their insurance policies would remain the same under the restructuring, said Naveed Anwar, MAG Mutual's CFO. "The reorganization would benefit the policyholders as owners of the ultimate mutual holding company,'' he added.
No one spoke against the reorganization at the hearing.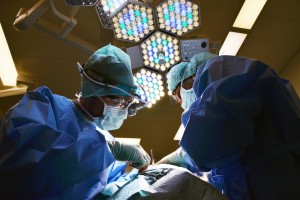 An Atlanta ob/gyn and MAG Mutual policyholder said he supports the transaction. Dr. Alan Joffe told the hearing that his specialty is "so exposed to litigation. . . . It's important to us that [the company] does well."
Department official Chris Taylor testified that he recommended approval of the transaction, contingent on getting written notification from the Securities and Exchange Commission that a security registration would be not required under the deal.
The stock will not be traded publicly, the company told GHN recently.
"This really is a structural matter only, with 100 percent of the company being owned by our policyholders, both before and after the transaction,'' said MAG Mutual Executive Vice President Joe Cregan in an email to GHN. "Their ownership, voting and policyholder rights all remain intact."
According to the National Association of Insurance Commissioners, the most common motive for converting from a mutual to a stock company is the desire to raise capital to fund growth.
The state insurance department said it would be the first time a mutual insurance company in Georgia converts to a stock company.
MAG Mutual, in a recent letter to state regulators, said "there are no offerings of voting stock to officers, directors or any other persons. Nor have we made any offer of voting stock to members."
MAG Mutual provides medical professional liability insurance in several Southeastern states.
The company recorded about $915 million in policyholders surplus during 2016, according to the insurance department.
A spokesman for Hudgens said Wednesday that the commissioner plans to render a decision on the MAG Mutual reorganization in the next two weeks.