This is the ninth in a series of articles reported in Northwest Georgia, an area rich in stories about unmet health needs and about people and programs making a difference. Georgia Health News and the health and medical journalism graduate program at UGA Grady College of Journalism and Mass Communication collaborated to produce this series, made possible by support from the Healthcare Georgia Foundation and the Institute of International Education.
The Shaw Industries corporate headquarters in Dalton could easily be mistaken for a college campus. Large buildings cluster at the top of a hill, and green lawns slope down to busy Walnut Avenue. Visitors pass an impressive sign set in stone and framed by neatly pruned shrubs and trees. "Where Great Floors Begin," it proclaims.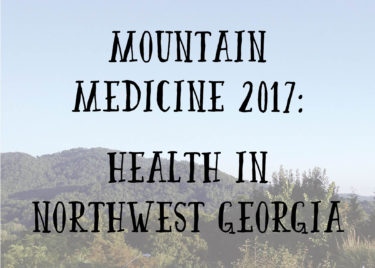 Drive a mile down Walnut, and the roadside vistas change dramatically. The well-maintained lawn gives way to drab, well-worn strip malls. This is the less showy part of Dalton, where businesses include liquor stores, pawn shop and vape shops.
Nestled among these modest businesses are doctors' offices and mall clinics. It is here where many of the people who help weave, dye, and finish Shaw's famous carpets come when they are sick or injured.
Carpets are a big deal in Dalton. The city's website calls it "the Carpet Manufacturer of the World." In this Northwest Georgia city of about 33,000 people, the three largest employers are carpet and flooring manufacturers. Shaw is No. 1 with 7,517 workers, Mohawk Industries employs 6,015, and Beaulieu Group, another flooring company, has 2,056.
Besides offering insurance to workers, Shaw operates an on-site health clinic that provides low-cost health care to the company's employees and their families.
The Shaw Family Health Center "removes common barriers to health care by offering convenient, high quality, low cost health care for associates and their families.'' Mindi Craig, Shaw's director of health and wellness benefits, said in a statement.
Many employees, though, prefer to go to the small offices and clinics for care because, they say, they are more comfortable with these Spanish-speaking medical providers.
The company declined to provide details about which health plans are offered to its carpet workers, who is eligible, and what co-pays and deductibles are involved.
"Shaw associates are offered high-deductible health plans paired with Health Savings Accounts," said Craig.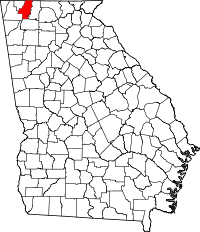 "In today's market, it's important to be a true health care consumer regarding cost and quality of care,'' she added. "As part of our promotion of health care consumerism, we offer our associates tools, resources, and assistance to help them take care of their families now and into the future.''
Some workers complain that even though they have coverage, those high deductibles can make make things harder.
Much of the community, meanwhile, has no coverage at all. In Whitfield County, where Dalton is located, about one in four adults is uninsured, a rate higher than the state average.
Language and culture
Language barriers loom large for many of Shaw's factory workers. Dalton is about one-third Hispanic — due to a demographic shift that has occurred in just a few decades — and a large part of the workforce in the carpet business consists of Spanish-speaking immigrants or children of immigrants.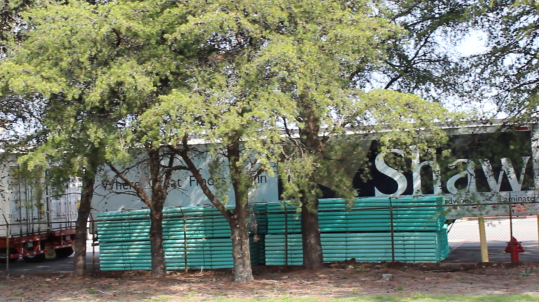 K., who asked that her real name not be used, has worked a white-collar job for Shaw for a decade. And when she needs medical attention, she turns to internist German Garcia, whose storefront office is about a mile down Walnut from Shaw's corporate campus.
Dr. Garcia and all his staff speak Spanish as well as English. K. says she and her friends feel more comfortable in that environment. They prefer Dr. Garcia's office to the worksite clinic because misunderstandings – both cultural and factual – are less likely, she says.
Shaw says its own clinics are staffed by Spanish-speaking professionals.
About 40 percent of Dr. Garcia's patients work for either Shaw or Mohawk, and have access to health insurance through their employers, according to Daisy Mendez, his office manager.
Having access to health coverage and knowing how to use it are not the same.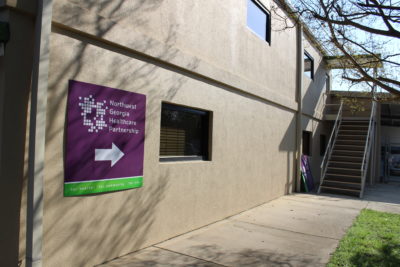 "Sometimes people have insurance, but they don't know it, because they've never had insurance before," says Greg Dent, the executive director of the Northwest Georgia Healthcare Partnership. This Dalton-based nonprofit aims to make health care accessible to all area residents, regardless of income or origin.
For more than a decade, the nonprofit organization has been running a "promotoras de salud" (health promoters) program, training and making available community health workers who serve as translators and guides to health resources in the Dalton area. These trained workers help people navigate the complexity of the U.S. health care system.
"We have a pretty good amount of people who work with Shaw or Mohawk and have insurance, but they just don't know where to go," said Teresa Mendez, a promotora de salud. "They need to go to the doctor, they need a physical once a year, or they need bloodwork." She helps people obtain these services.
The actual cost of job-related health insurance is a problem for many carpet workers, who discover that they need to pay hundreds of dollars for health care before their insurance policy pays anything.
"We do see a lot of problems with the deductibles," Mendez said. "Patients either have a savings account, or they have to pay out of pocket because the deductibles are very high, especially at Shaw or Mohawk." By savings account, she means a health savings account, or HSA, which can be used to offset some expenses. The amount is limited to funds already set aside by the worker and the company.
Reyna Torres, a health care navigator at the Healthcare Partnership, hears frequent complaints about the high deductible levels associated with company insurance plans. She often helps carpet worker families enroll their children in PeachCare or themselves in Medicaid.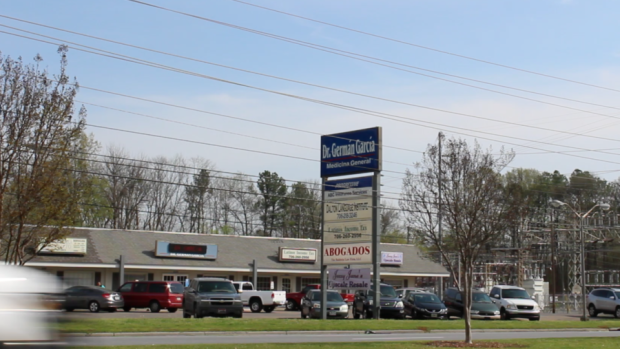 On a recent afternoon, M. and V., a married couple who spoke through a translator and asked that their real names not be used, waited to see a bilingual doctor at the St. Joseph Clinic, another provider not far from Shaw's hilltop headquarters.
"Our deductibles are very, very high," said M., who has worked for Shaw for 15 years. She's a "creeler," which means that she feeds yarns into high-speed machines so that the right color and patterns emerge and there are no snags.
V. suffers from high blood pressure, high cholesterol and diabetes and takes five different medications. A 17-year veteran of Shaw before recently retiring, he went to one of Shaw's clinics in hopes of getting the price of these medications reduced. He says he qualified for only one price reduction.
Waiting alongside his wife at St. Joseph, V. is looking to lower the cost of other drugs he needs. One of his blood pressure medications is going to cost him $400, and he's hoping to find a coupon or credit to lower that cost.
The two are on a combined Shaw-provided plan with a deductible of $2,620, he says. It's stretching the family, especially because his wife is the only one working now.
"I have to have insurance," V. said, gesturing around the waiting room. "We have to take care of ourselves."
Jim Lichtenwalter is a writer and reporter from Alpharetta. His work has appeared in many publications, including Birmingham Magazine, The Alpharetta-Roswell Revue and News, The Johns Creek Herald, and The Athens Banner-Herald. A graduate of Samford University in Birmingham, Ala., Jim is currently working on his master's degree in journalism at the University of Georgia's Grady College of Journalism.