Last week, Gov. Nathan Deal vetoed Senate Bill 125, which would have authorized physicians in Georgia to delegate to physician assistants the authority to prescribe hydrocodone compound products.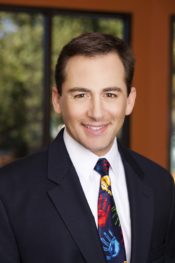 Deal cited the opioid epidemic as a reason for the veto, saying the legislation would be counter to Georgia's efforts to halt that problem.
State Rep. Jason Spencer, a physician assistant, wrote a GHN Commentary in response, arguing that the veto would hurt patients in rural Georgia, limiting their options for care.
In a new Commentary, Dr. Ben Spitalnick, president of the Georgia Chapter of the American Academy of Pediatrics, commends Deal for his veto, saying hydrocodone "is the prescription opioid drug most commonly abused by adolescents."
"The children of rural Georgia deserve and should have the same standard of care as the rest of our state,'' Spitalnick writes. "That standard of care is the rare use of hydrocodone products, under a physician's supervision, not increased use under less supervision.''