This is the fifth in a series of articles reported in Northwest Georgia, an area rich in stories about unmet health needs and about people and programs making a difference. Georgia Health News and the health and medical journalism graduate program at UGA Grady College of Journalism and Mass Communication collaborated to produce this series, made possible by support from the Healthcare Georgia Foundation and the Institute of International Education.
"The 'H' stands for human, not homosexual," says Frank Tant, as he perches on the edge of a worn brown couch in the main room at the AIDS Resource Council in Rome.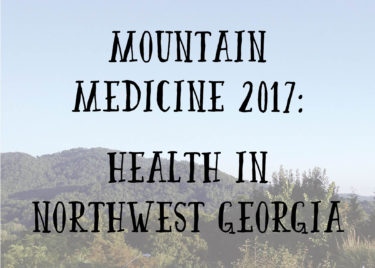 He's talking about the "H" in human immunodeficiency virus, identified more than 30 years ago as the cause of AIDS. The disease itself had been recognized only a few years before.
The wall behind him is adorned with AIDS memorabilia – red ribbons, inspirational posters, detailed medication schedules, and staff photos. The AIDS Resource Council is a nonprofit educational and service organization that helps area residents – gay or not – who are infected or affected by HIV.
Tant, 57, stands out in this historic Northwest Georgia city of 35,000. He is open about being gay and open about being HIV-positive.
He's lived with HIV for almost 30 years, and has lived in Rome even longer. He grew up here, but moved away to explore Atlanta, Miami and New York, falling in love with several HIV-positive men on the way. He returned to Rome in 1995 and now works as the office manager for the AIDS Resource Council. He has seen HIV go from an almost guaranteed death sentence to a treatable condition.
Since he came back, Tant says, he and other gay people he knows in Rome have been hassled more about their sexuality than about their HIV status – although the two are closely linked in many people's minds.
"But it's not a gay disease," says Tant.
When AIDS first became known in America in the early 1980s, it was deadly and mysterious, taking a terrible toll on the gay community. Given the limited knowledge at the time, the myth that it was exclusively a gay disease took hold. Today we know that HIV/AIDS is not the result of sexual orientation but is caused by a virus, which is spread through unsafe sex or other transmissions of infected bodily fluids.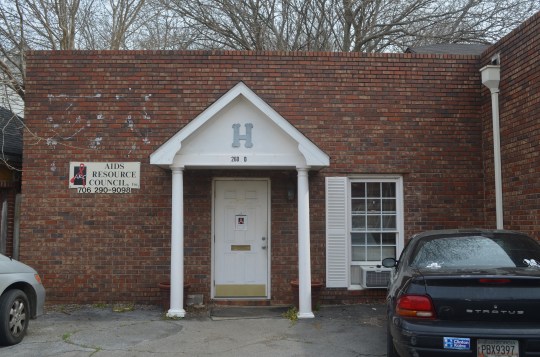 While some categories of gay and bisexual men remain among the high-risk groups, anyone can become infected.
In 2013, 25 percent of new HIV infections in Georgia affected heterosexual women and men. Straight black women are one of the highest-risk groups, comprising 12 percent of new HIV cases in the U.S. in 2015, and 19 percent in Georgia in 2014. And 78 percent of the female Georgia residents diagnosed in 2014 were African-American.
But, in Northwest Georgia, the old conviction that HIV is a gay disease endures. Tant and others say there is still considerable prejudice against people who are gay, lesbian, bisexual or transgender.
This stigma surrounding HIV persists in the largely rural, mountainous area that stretches from the Tennessee line and winds down to the northwest Atlanta suburbs. Stigma sometimes bubbles up in comments at school, church and work. It can cause people to stay in the closet. And sometimes, it even keeps secrets among families, friends and neighbors.
In a relatively rural area like this one, where everyone tends to know everyone else, it's hard to escape the notice of any local who might potentially be prejudiced.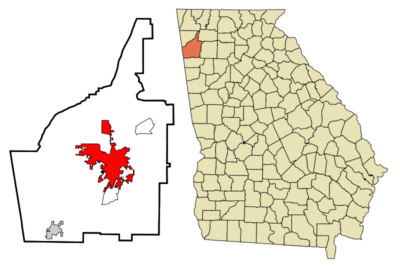 Fear of being stigmatized motivates some people to travel out of the area for HIV care or for PrEP, a medication regimen that can block HIV infection.
Although community AIDS service organizations are scarce in the northwest part of the state compared with cities such as Atlanta, Athens, or Savannah – there are still a good number of local doctors who know how to prescribe PrEP and treat HIV-related conditions. But people are sometimes afraid that a local doctor's office or clinic will be filled with familiar faces.
"If [I'm a patient and] I walk into my rural health department, I'm probably related to, or went to school with, somebody in there," says Dr. Gregory Felzien, an infectious disease physician. "And once they see me go into the room where HIV care is being done – or PrEP – that means they know my status, or can guess it."
Hitting the road for care
Felzien treats HIV patients in rural counties ringing Atlanta, and says that many of his patients travel outside their counties, or even across state lines, to receive HIV care or pick up their PrEP prescriptions.
In some areas, as many as 30 percent of HIV clients seen in a health district live somewhere else, says Felzien, who also advises the Georgia Department of Public Health about HIV/AIDS. "So sometimes they are traveling, two, three, four hours or more. I actually had a client in southeast Georgia flying in from Kentucky every three to four months to get care."
[youtube]https://www.youtube.com/watch?v=HH3Ij5-OUd4&feature=youtube[/youtube]This pattern also holds in Northwest Georgia.
In Dalton, the county seat of Whitfield County, only about 25 minutes south of Chattanooga, some patients cross the Tennessee line to get HIV care or begin their PrEP regimen.
"I've got several clients in the Chattanooga CARES program from Ringgold [seat of Catoosa County], Dalton, . . . Walker County," says Mario Forte. He's the PrEP navigator for this Chattanooga AIDS service nonprofit. "There's actually a lot of people that travel from North Georgia, because it's a fast drive to Chattanooga."
It seems that fear of being stigmatized, not a lack of services locally, is the primary motive for such travel.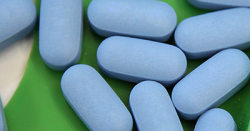 Six counties within the North Georgia Health District offer the same kind of care that is available in Chattanooga. AIDS services are concentrated in Dalton, at the Living Bridge HIV Clinic within the Whitfield County Health Department.
Living Bridge has Ryan White federal funding – funding that is named for a young man who died early in the AIDS epidemic after receiving contaminated blood products. The clinic provides HIV medications free to eligible patients, and has also just launched a PrEP program in the sexually transmitted infections clinic of the health department.
But, as it turns out, traffic on Interstate 75 flows both ways.
"We also get a lot of people from Chattanooga that want HIV tests, and they live in Chattanooga," says Jeff Vollman, who heads HIV programs at the Dalton Living Bridge Clinic. "And if people are seeking PrEP, they're not HIV-positive yet, so they're probably trying to avoid any stigma attached to walking into an HIV clinic to get PrEP. Because they don't want their other friends or hook-ups to know. So the traveling makes sense."
A little farther south, in Rome, the Northwest Georgia Health District plans to start prescribing PrEP programs at all 10 of its county health departments by the end of this year.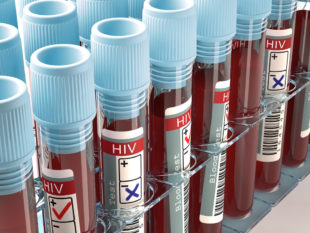 Although access will be much better, uptake may be slow.
Gossip is the main worry for many. "Our patients are just traumatized when someone finds out their HIV status that they didn't want to know," says nurse practitioner Myra Belcher, who coordinates HIV care for Floyd County, where Rome is the county seat. "It's really bad."
One of her patients drives to a health department two counties away from home because he wants to avoid being seen.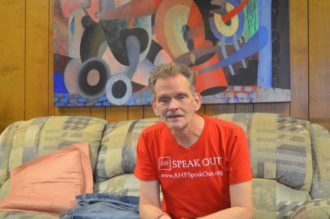 Frank Tant also knows that some people in Rome travel to Cobb County, in suburban Atlanta, for HIV-related care.
In a way, hitting the road for HIV care is just a remake of the classic narrative where a young gay person shunned in his or her hometown heads for the big city on a quest for acceptance.
Felzien says time and education are the only remedies for prejudice. "It's going to take some time to break down a lot of these barriers. We need to have constant, reliable information from all avenues, so that individuals start to feel comfortable about their lifestyles, their diagnosis, and what needs to be done, since HIV isn't a death sentence."
But for now, Belcher, the HIV nurse, summarizes how many small-town Georgians with HIV feel: "It's good to know your neighbor, but then sometimes it's not so good."
Victoria Knight is a graduate student studying health and medical journalism at the University of Georgia. She also works as a health reporter for WUGA-FM, the Athens-area NPR station, and has a bachelor's degree in microbiology from the University of Tennessee. You can follow her on Twitter at: @victoriaregisk