Metro Atlanta and Georgia continue to show improvements in air quality, a new report says.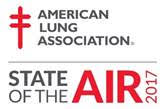 The American Lung Association's 2017 "State of the Air" report shows Georgia has improved on the three most common forms of hazardous air pollution.
"We're seeing improvements all over the Southeast,'' June Deen of the Lung Association said Wednesday.
The group cited the Clean Air Act for cleaning up air pollution.
Deen, though, voiced concerns about possible large funding cuts to the Environmental Protection Agency, which enforces the act, passed in the 1970s. President Trump's recent budget proposal would cut EPA funding by nearly one-third.
Metro Atlanta had the fewest ozone days reported since the report began 18 years ago, when it was on the list of the top 25 metro areas for ozone pollution. The metro area also made the list for the first time for cleanest cities for short-term particle pollution. Its ranking for year-round particle pollution was slightly worse but meets the national standard, according to the Lung Association 2017 "State of the Air'' report.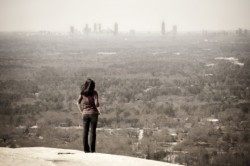 This year's report covers data collected by states, cities, counties, tribes and federal agencies in 2013-2015. Nationally, the number of people exposed to unhealthy levels of air pollution dropped to more than 125 million people, from 166 million in the years covered in the 2016 report (2012—2014), according to the Lung Association.
Ozone and particle pollution, or soot, are the most widespread air pollutants and among the most dangerous. Ground-level ozone, a main ingredient of smog, has harmful effects, especially on children, older adults, people with respiratory illnesses, and those who work outdoors.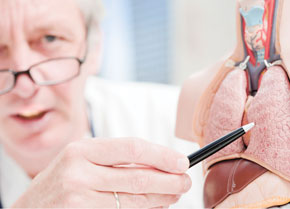 Ozone, a variant of oxygen, plays a necessary role in the upper reaches of the atmosphere but is unhealthy for living creatures. At ground level, it is created by the reaction of sunlight on emissions from vehicles and other sources.
Particle pollution is made of soot or tiny particles that come from coal-fired power plants, diesel emissions, wildfires and wood-burning devices. Exposure to particles can increase the risk of hospitalization for asthma, damage to the lungs, lung cancer and premature death.
No Georgia cities made the list of the most polluted in terms of ozone and particle pollution.
Four Georgia cities were among the cleanest for ozone. They were Brunswick; Rome/Summerville; Savannah/Hinesville/ Statesboro, and Bainbridge.
And several made the list of cleanest for short-term particle pollution. Besides Atlanta/Athens/Sandy Springs, they were Augusta/Richmond County; Brunswick; Columbus; Rome/Summerville; Savannah/Hinesville/ Statesboro; and Valdosta.
Much of the air quality improvement came from cleaning up major pollution sources, such as coal-fired power plants, and retiring old, dirty diesel engines, the Lung Association said.
"Children face special risks from air pollution because their lungs are growing and because they are so active," Dr. Anne Mellinger Birdsong, a pediatrician and member of Mothers & Others for Clean Air, said in a statement. "Children spend more time outside, and are more active when outdoors. Therefore they inhale more air per pound of body weight than adults, and have more exposure to any pollution that is in the air."
The report also broke down measurements of high ozone days by county. Metro Atlanta counties Fulton, Henry and Rockdale each earned an "F'' grade, while Gwinnett and DeKalb, also in metro Atlanta, each got a "D." Meanwhile, coastal counties Glynn and Chatham were among those getting an "A" on ozone.
Other counties getting an "A'' on ozone were Chattooga; Clarke; Columbia; Muscogee; Paulding; Richmond; and Sumter.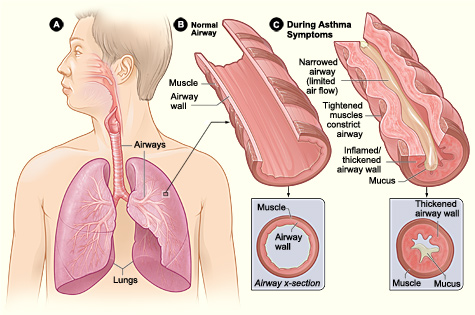 Getting an "A'' on particle pollution were Chatham; Clarke; Clayton; Cobb; DeKalb; Floyd; Fulton; Glynn; Gwinnett; Hall; Houston; Lowndes; Muscogee; Paulding; Richmond; Walker; and Washington.
Most Georgia counties did not have enough data to receive a grade.
(Here's a link to the report.)
The budget proposal by the White House would slash the EPA's budget by 31 percent — nearly one-third — from its current level of $8.1 billion to $5.7 billion. It would cut 3,200 positions, or more than 20 percent of the agency's current workforce of about 15,000.
The Trump administration has vowed to "drain the swamp" in Washington, meaning that it wants to slash excessive bureaucracy and spending.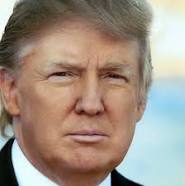 "You can't drain the swamp and leave all the people in it. So, I guess the first place that comes to mind will be the Environmental Protection Agency," Mick Mulvaney, director of the White House Office of Management and Budget, told reporters in March. "The president wants a smaller EPA. He thinks they overreach, and the budget reflects that."
But programs that some see as wasteful are defended by others as useful and effective.
Deen said funding cuts, coupled with executive action against the Clean Power Plan, would jeopardize the progress on air pollution.
"If we stop this process, all these gains in air quality we will lose,'' she told GHN.