For many rural hospitals in Georgia, the threat of closure is constant. The state has one of the highest closure rates for hospitals in the nation, and those numbers do not show any sign of slowing.
Policymakers, medical professionals and those interested in rural health care converged at a symposium at the University of Georgia School of Law last week to discuss the unique challenges of rural medicine.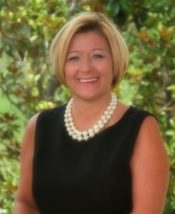 The standard definition of a rural county is one whose population is under 35,000, though legislation at the Georgia General Assembly recently revised that criterion, including any county with a population under 50,000 residents. Out of Georgia's 159 counties, about 70 percent are classified as rural.
One of the biggest and most often mentioned challenges facing rural hospitals is their lack of cash on hand, or accessible cash to meet future costs. It's often expressed as the number of days of available funds.
"When I first went in, when you have two days' cash on hand, you're watching every single penny, nickel and dime come in," said Tammy Mims, CEO at Jeff Davis Hospital in Hazlehurst.
In a survey conducted by the Boling Company, one-third of rural providers surveyed had fewer than 25 days' cash on hand. Another 25 percent only had enough for between 25 and 75 days.
These numbers demonstrate the financial stability of an institution, experts say, thus showcasing the startling fragility of Georgia's health care system.
When cash is low, problems are compounded, as management must focus on the budget instead of badly needed improvements.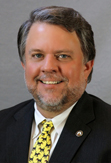 "You don't really have a chance at that point to really think outside the box and think about doing other things. You're focused on what you should be focused on and that's making sure that you have taken care of your employees and the patients there," said state Rep. Terry England (R-Auburn), chair of the House Appropriations Committee.
If a hospital is forced to close, it can be catastrophic for the surrounding area.
"Because of the economics over the last 10 years, most hospitals now employ the entire primary care workforce in their communities. So if the hospital closes, you have essentially ended the employment for every primary care provider in that particular area," said Brock Slabach of the National Rural Health Association. "Once that resource is gone, they are not coming back."
Lou Semrad, CEO of Jefferson Hospital, pointed to the economic impact on a community. "A hospital closure can start a death spiral: fewer good-paying jobs, lower property values, decrease in tax base and no prospect of meaningful job creation," he said.
The town of Louisville, where Jefferson Hospital is located, used to be the capital of Georgia. But economic trends have passed it by. Like many communities, it now places a priority on keeping its hospital as it hopes for an eventual revival.
Last month, Jefferson County residents, in a nonbinding referendum, voted to let commissioners raise the county millage rate by up to 3 mills to support operations at Jefferson Hospital. Three mills is the equivalent of $1.2 million, the Jefferson Reporter newspaper said.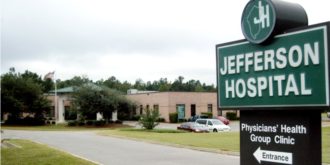 Rural hospitals are doing everything they can to avoid the ax. In some cases, their small size can prove to be an unexpected bonus.
"At a large organization you have to get 40 people in a room to try to make a decision. Where you come to a rural hospital, and you put three people in a room and say what do we need to do," said Mims. These quick decisions allow rural hospitals to be flexible and easily adaptable.
Legislators are also passing new laws aimed at helping struggling hospitals. Under a revised tax credit bill, donors to certain rural Georgia hospitals are eligible for a credit on their state income taxes. The credit used to only be worth 70 percent of the donation, but has been increased to 90 percent after lackluster participation.
"This is an important initiative to give hospitals the ability to approach their community, businesses and individuals, and solicit contributions to their hospital that will help stabilize their finances," said Ethan James of the Georgia Hospital Association.
Another potential lifeline may be other rural hospitals themselves, though not everyone may be open to the suggestion.
"Hospitals struggle to survive as standalone hospitals. In some way structurally, it needs to be reorganized and restructured where we have more of a collaborative mindset," said Mel Pyne, CEO of Emanuel Medical Center in Swainsboro.
"These small counties have county commissions that have pretty provincial thinking. They're not real open to collaborating with the next county because that's the football team that we compete against," said Pyne. He cites Floyd (County) Healthcare's medical center in Polk County as an example of two counties successfully working together.
The countless problems facing rural hospitals mean that no simple solution exists to save them. Collaboration is only the tip of the iceberg.
"All of those issues are extremely complex," said state Sen. Dean Burke (R-Bainbridge), a physician and an administrator at a hospital. "They are not going to be solved by anything but hard work and people working together and trying to do things. If it was an easy problem, we would have fixed it already."
Elspeth Male is a writer and reporter from Canton, in metro Atlanta. She is currently working on her master's degree in journalism at the University of Georgia's Grady College of Journalism. You can follow her on Twitter at: @elspethmale