The state's hospital industry is breathing easier after U.S. House leaders pulled their health care proposal before a scheduled vote Friday.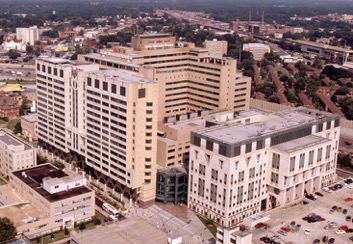 House Speaker Paul Ryan (R-Wis.) said the GOP proposal to replace the 2010 Affordable Care Act, often called Obamacare, was withdrawn because it did not have enough votes to pass.
The biggest relief in Georgia may be felt by Atlanta's Grady Health System, whose leaders estimated that the health care proposal would cost the safety-net provider $65 million annually.
Grady cited the Medicaid spending cuts contained in the GOP legislation as being especially damaging to safety-net hospitals. The Congressional Budget Office (CBO) estimated that the American Health Care Act would reduce Medicaid expenditures by $880 billion over 10 years.
With the projected annual hit to Grady, its CEO, John Haupert, wrote to members of Congress this week that "cuts of this magnitude would require Grady to eliminate at least 10 percent of its hospital operating budget and force us to reduce critical services for Georgians.''
Haupert, in his letter, said those service cuts could include a significant reduction in the scope of Grady's mental health services; closure of primary and specialty care service lines, programs and clinics; elimination of services provided to prisoners, including federal prisoners; reduction in pharmacy benefits; and an increase in patient copays and visit fees. (Here's a recent GHN article on Grady's financial turnaround.)
The House GOP plan, which was supported by President Trump, aimed to repeal the ACA and replace it with the new bill, which would have featured tax credits pegged to a consumer's age, and would have eliminated the requirement for Americans to have health insurance or face a financial penalty.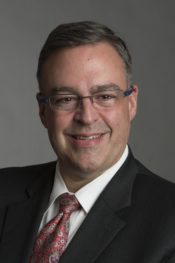 The CBO predicted that 24 million more Americans would have ended up uninsured if the proposal had cleared Congress. Georgia State University's Bill Custer, a health insurance expert, estimated that the GOP plan, if enacted, would have led to about 750,000 Georgians losing coverage.
Haupert told GHN on Friday that amid such estimates, hospital, physician and nurse organizations, in Georgia and nationally, "were united against the bill."
Safety-net organizations would bear the biggest burden, he said, "because we provide so much Medicaid," which provides more than one‐third of Grady's net patient service revenue.
He said the Republican plan would hurt both large urban hospitals as well as rural facilities.
After the vote was canceled Friday, the Georgia Hospital Association, which opposed the GOP bill, said in a statement that it "continues to urge Georgia's congressional delegation to reject measures that would jeopardize access to care for hundreds of thousands of Georgians, increase our uninsured population, weaken the state's Medicaid program and reduce hospitals' ability to meet the needs of their patients 24 hours a day, seven days a week.''
Earlier this week, Jimmy Lewis of HomeTown Health, an organization of rural hospitals in Georgia, said that the GOP plan was going "to impact the elderly and Medicaid population,'' which would have a bigger effect in rural areas.
Haupert said the big cuts to Medicaid were expected to fund tax reform, another congressional priority. "The tax reform package [would be] almost entirely funded on the backs of Medicaid," he added.
Haupert said the current health care system has problems and that he hopes for a bipartisan solution to fix them. "I hope it will be more inclusive and thorough,'' he said. "We still have these issues within the ACA that are a little messy."
Kaiser Health News, reporting Friday about the GOP bill's withdrawal, said it was damaged by the CBO estimates, while some moderate Republican lawmakers worried that ending the ACA's Medicaid expansion would hurt low-income Americans.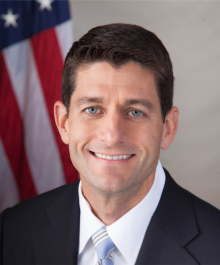 At the same time, House conservatives, especially the Freedom Caucus, complained that the bill kept too much of the ACA structure in place.
In the wake of the legislation's being pulled, Speaker Ryan said the fight to scrap the ACA will go on because the 2010 law is unsustainable as it now exists.
But he said, "We're going to be living with Obamacare for the foreseeable future."