Vicki Hopper was uninsured before she got coverage through the Affordable Care Act's health insurance exchange in 2014.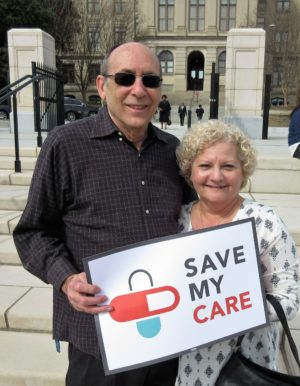 Right afterward, she was diagnosed with breast cancer.
"I had the best treatment and best care,'' says Hopper, now 58, of Roswell. "I'm cancer-free now."
The treatment cost roughly $500,000, she says. If she had not had the insurance coverage to defray the costs, Hooper says, "my husband and I could be homeless."
Or possibly worse off than that. "Probably I would have gotten a mammogram [if she had still been uninsured] , but I don't know. Without it, I wouldn't be standing here."
Hooper was among scores of people who gathered Monday across the street from the state Capitol in Atlanta to rally against Republican plans to repeal the ACA.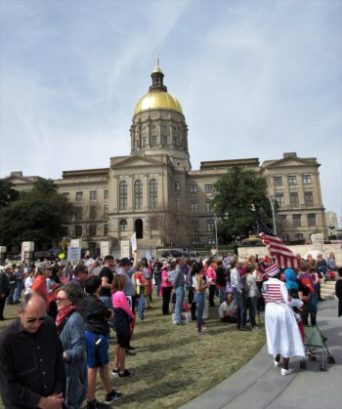 The noon rally was part of the Save My Care Bus Tour, a two-month, cross-country effort to oppose repeal efforts. The tour is being led by the Alliance for Healthcare Security, a coalition of groups including Doctors for America and the Service Employees International Union, according to the Washington Post.
The Atlanta rally was the tour's 31st, and Georgia was the 13th state visited, the group said.
Congressional Republicans and President Donald Trump have vowed to repeal the Affordable Care Act, calling it a failure, and replace it with a different approach.
Last week, House Speaker Paul Ryan (R-Wis.) and other party leaders described a broad vision for eliminating much of the health law and replacing it with conservative policies. Their plan generally features tax credits for people to help them afford coverage, health savings accounts, and changes to Medicaid funding, along with federally subsidized state pools to assist those with costly medical conditions in buying insurance.
The timetable for enacting these changes, though, remains unknown.
Meanwhile, almost paradoxically, support for Obamacare, as the ACA is often known, has grown recently.
Americans' views of the ACA tilt narrowly positive, according to a CNN/ORC poll released last month, marking the first time more have favored than opposed the law since its passage in 2010. Overall, 49 percent said they favor the ACA, while 47 percent oppose it.
On this issue, many people have mixed views. Even some people who attended Monday's rally in Atlanta said the current health law isn't perfect.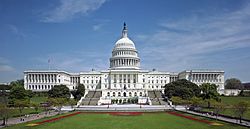 Hopper told GHN that her premiums have gone up in the last three years.
"What they need to do is fix the things they need to fix'' about the ACA, she said.
Rep. Stacey Abrams (D-Atlanta), the Georgia House minority leader, told GHN, "I believe we have to bring constant attention to how important health care is to Georgians."
She addressed the rally and questioned GOP plans to replace the ACA.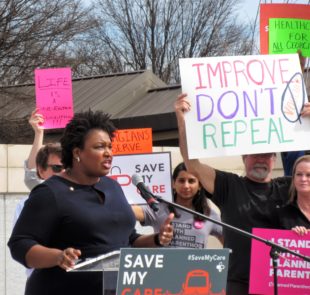 Abrams told the crowd, "We will not go back.'' She cited the ACA provision that women cannot be assessed higher insurance premiums than men. Under the ACA, Abrams said, "women no longer have to be charged extra for being women."
Abrams also repeated the Democrats' call for Georgia to expand its Medicaid program under the ACA. Expansion is a state decision, and Georgia is one of the 19 states that have chosen not to do it.
Now, with Republicans planning to repeal the ACA, it's not certain that Medicaid expansion will continue in any of the states. Gov. Nathan Deal urged Georgia legislators this year to refrain from action on Medicaid until the national situation is resolved.
State Sen. Vincent Fort (D-Atlanta), who said he is a cancer survivor, told Monday's rally, "We will not sit idly by while 20 million people lose their health care."
Holding a placard at the event was a woman named Melanie, who declined to use her last name.
She said prior to the Affordable Care Act, both of her parents were in their early 60s and had health conditions. They did not have job-based coverage, and their private insurance "was very expensive," she said.
When they were able to obtain ACA coverage through the exchange, Melanie said, "their premiums went down and their coverage went up [improved]."
"It was huge for them.''