State health officials report that flu cases remain widespread in Georgia.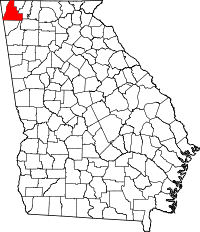 The Department of Public Health said that through the week of Jan. 29 through Feb. 4, there had been 376 hospitalizations in metro Atlanta due to influenza so far this season. That's up from 61 at the same time a year ago.
The state reported last Friday that it had two confirmed flu-associated deaths this season, the same number as the same period a year ago.
But the Dougherty County coroner said last weekend that there had been another flu-related death. The victim was Laura Youman, 73, a resident of a nursing home there, the Albany Herald reported.
Late Tuesday, Public Health told GHN that the total of flu-associated deaths in Georgia has reached four.
Last week, Walker County Schools in North Georgia closed for two days "due to the elevated number of absences among students and adults due to sickness."
"We are experiencing difficulties finding coverage for our classroom teachers as well as our bus drivers and attendants,'' the school system said in closing Thursday and Friday.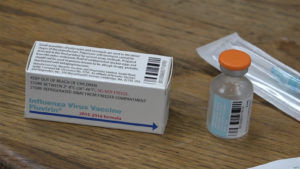 Nationally, Georgia joins most other Southeastern states with a high level of flu-like illnesses, the CDC reported. The exceptions are Kentucky and Florida, according to the public health agency.
Dr. Charles Ruis, director of the state's Southwest Public Health District, told the Albany Herald that this time of year is typically considered the "heart" of the flu season, when the number of cases is anticipated to peak. But Ruis added that there is still considerable time left in the season, and people should not think it's too late to protect themselves.
"It is still appropriate, even [to someone's advantage], to get a flu shot if you have not already had one," he told the Herald. "There are still six to eight weeks left [in the flu season]. If they get it now, it can offer some protection within two weeks."
Despite the recent death in Albany, Ruis said, flu cases have not reached an abnormally high number in his area this season.