An earlier version of this story was published by Seeker
Events like last week's Atlanta conference on climate change and health might be a model for things to come in the next few years.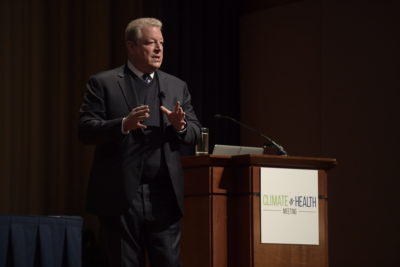 With a new administration vowing to reverse its predecessor's actions to cut the carbon emissions blamed for global warming, it will be up to scientists and academics outside the federal government to keep the conversation going, said presenters at Thursday's Climate and Health Meeting.
When the federal government has dropped back in the past, "civil society organizations step in to fill that void. That's what's happening here," Dr. Ashish Jha, director of the Harvard Global Health Institute, told reporters.
"No one organization, even one as big as the federal government, gets to control the entire debate. Sending that signal was very important," Jha said.
Thursday's meeting of public health leaders at the Carter Center was a revived version of an event the CDC canceled after the November election of President Donald Trump. Trump, at least at one point, has called human-driven climate change a "hoax," and he has vowed to revive the carbon-intensive American coal industry, which has bipartisan support in coal-producing states.
The American Public Health Association, which had been working with the CDC on what was supposed to be a three-day program, decided to press on. It teamed up with the Climate Reality Project, the climate action advocates led by former Vice President Al Gore, to host a one-day event at former President Jimmy Carter's presidential center in Atlanta.
But Dr. Georges Benjamin, APHA's executive director, said his group is still working with staffers at federal science agencies like the CDC.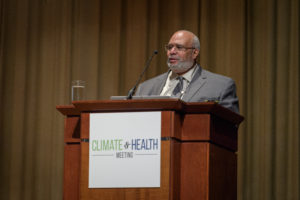 "When we woke up on November 9, other than the fact the leadership had changed, most of the hardworking scientists and federal officials are the same people we've been working with for years," Benjamin said. "We'll certainly re-engage them, recognizing that there may be some additional barriers, because their new bosses may not have as sharp a focus. Some may not be opposed to it, it just may not be their focus. And we'll just have to continue to push them until we get their attention."
Benjamin's organization is spending the whole year focusing on the health dimensions of climate change and is slated to return to Atlanta for another conference on the subject in November.
At Thursday's event, various speakers laid out the potential health consequences of a warmer world – not just rising sea levels and deeper droughts, but an environment more favorable to the spread of mosquito-borne diseases like the Zika virus; busier emergency rooms and more deaths in heat waves; and greater risks of water-borne diseases as heavy storms overwhelm sewers.
Other possible consequences might be less apparent. For instance, staple crops like wheat, rice and soybeans grown in an atmosphere higher in carbon dioxide have less of several key minerals like iron, zinc and calcium than the same plants grown today. That could lead to more people facing dietary deficiencies in a warmer future, even if they can grow the same amount of food, said Sam Myers, a Harvard researcher who has documented that effect in recent studies.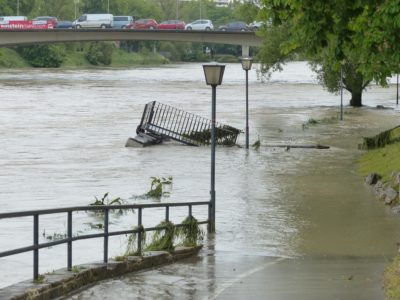 "If we'd sat down 10 years ago and tried to think of what the effects of anthropogenic CO2 emissions on health would be, one effect no one would have anticipated was it would make our food less nutritious," said Myers, a senior research scientist at Harvard University's T.H. Chan School of Public Health.
Gore popularized concerns about climate change as vice president in the 1990s and, after leaving office, in an Oscar-winning documentary, "An Inconvenient Truth." He said tackling carbon emissions is also likely to reap health benefits — such as fewer heart and lung problems from people breathing smoggy, sooty air. And while the incoming administration might be trying to bring back coal, energy markets are increasingly turning to renewable power sources like solar and wind.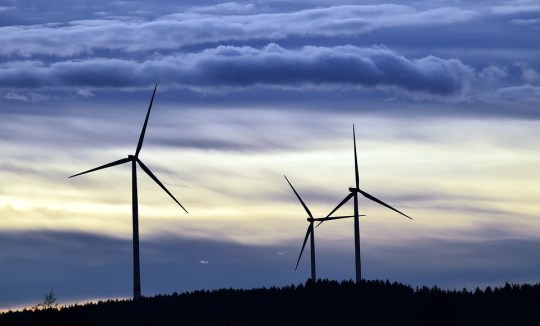 "Hope is justified," Gore said. "We are going to win this. We have solutions that are readily available."
To reach many in the public, highlighting the health hazards of climate change may be a better way to illustrate the problem than something more abstract, like warmer summers or rising oceans – but there is a lot of data that still needs to be collected.
"Gathered today are probably most of the leading experts on climate and health," Jha said. "This is the most important issue facing the health of humanity over the next 50 years, and we're fitting them all into one room."
Even in the developed world, a warmer climate can mean higher risk for diseases. Small increases in sea surface temperatures can raise the odds of contracting illnesses from seafood like vibriosis and ciguatera, said Glenn Morris, director of the Emerging Pathogen Institute at the University of Florida. Warmer weather has fueled algae outbreaks not only in Florida, but as far north as Alaska, he said.
Another understudied issue several speakers noted was the effect climate change may have on mental health, particularly in the wake of extreme weather events and wildfires.
"When the place you call home is burned down, blown away, dried up or flooded; when you lose your possessions or your pets, your livelihood, your community; and see injuries, illness and death, the mix of fear, anger, sorrow and trauma can easily send a person to the breaking point," said Lise Van Susteren, a psychiatrist who has studied the subject. "Mental health professionals are seeing a range of psychiatric disorders – PTSD, major depression, generalized anxiety, a rise in the use of drugs and alcohol, domestic violence and child abuse."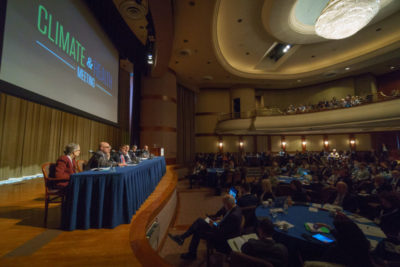 Meanwhile, the 92-year-old Carter got a standing ovation when he popped into the conference hall. Carter said climate-driven shortages of clean water in the developing world will make his organization's job harder.
"When those things happen, the poorest people are the ones who suffer from worms in their bodies and going blind," he said. "We want to be part of this process as much as possible."
Carter said that while the CDC "has to be a little cautious politically, the Carter Center doesn't." He added, tongue-in-cheek, "I have Secret Service protection."
Matt Smith is an Atlanta-based journalist who reports on science, the environment and health. His work has appeared in a variety of outlets, including CNN, Seeker and WebMD.