A House committee unanimously approved legislation Tuesday that would allow dental hygienists to practice in school clinics, nursing homes and safety-net locations without having a dentist present.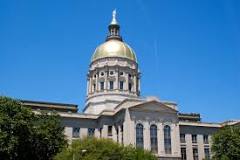 The passage of House Bill 154 by the House Health and Human Services Committee comes a year after the sudden collapse of similar legislation in the 2016 General Assembly session.
Last year, the Georgia Dental Association signaled support for the proposal, but it later died in the House Rules Committee after lobbying by dentists. That wave of opposition created friction with lawmakers, including the panel's chair, Rep. Sharon Cooper (R-Marietta).
But in Tuesday's hearing, the executive director of the Georgia Dental Association said, "We totally support'' the new House bill
"I truly believe that we have an excellent bill here for patient safety,'' Frank Capaldo of the Dental Association told the panel.
The bill would allow dental hygienists to practice in schools, safety-net clinics, nursing homes, and in private dentists' practices under "general supervision.'' That means a dentist would not have to be present in these settings but would have to have given approval for the hygienists to clean teeth and apply sealants and fluoride there.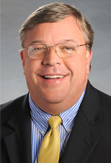 The legislation, if ultimately enacted, would end a decades-long struggle for expanding services for dental hygienists. Georgia now is one of three states (Alabama and Mississippi are the others) that have the strict requirement about having a dentist present in these situations.
Rep. Matt Hatchett (R-Dublin), one of the bill's sponsor, said the proposal was a hard-fought compromise among the stakeholder groups. The bill, he said, "allows for a lot more opportunities'' to care for seniors and children, many of whom currently lack access to dental services.
"Mountains have been moved with the Dental Association and the hygienists,'' Hatchett, the son of a dentist, told the panel.
There's a different version of the legislation pending in the state Senate.
Cooper said the proposal "would expand dental care to our neediest citizens in the state of Georgia."
Last year, a Georgia Tech researcher reported that hundreds of thousands of Georgia children have problems getting access to a dentist in the state.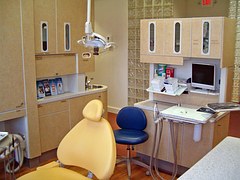 Nicoleta Serban told state lawmakers at a hearing that there are more than 500,000 Georgia children who are not eligible for the public insurance programs Medicaid and PeachCare, but whose parents cannot afford dental care.
In addition, Serban's research indicated that more than 600,000 children eligible for those government programs need to travel farther than state standards (30 miles in an urban area, 45 miles in a rural area ) to reach a dentist to serve them.
Children with poor oral health have much higher school absentee rates due to dental pain, Polly McKinney of Voices for Georgia's Children said Tuesday at the House hearing.
The need for dental care is also great for many Georgia seniors, according to the proposal's supporters. Nearly one-third of older adults have untreated tooth decay. "We see this as an important step to bring better oral health care'' to seniors, Vicki Johnson of the Georgia Council on Aging told the House panel.
Supporters of the proposal have pointed out that dental hygienists are already allowed to clean teeth in Georgia public health departments without having a dentist present, if they are authorized by a supervising dentist.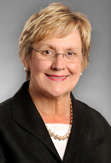 Rep. Cooper said there had been "misinformation'' that the previous proposal would allow dental hygienists to practice independently. That was never the case, she said, because a dentist would have to agree to authorize a hygienist to work in designated settings.
The new legislation would allow general supervision in private practice, so that dentists could be on sick leave or vacation and not have to close their practices, because hygienists could still see patients for some basic services.
After the hearing, Cooper told GHN that dentists "used a lot of political capital'' last year in fighting the dental hygienist bill.
"We've come up with a good compromise,'' she said. "We've spent a lot of time on this. We're not going down this road again."