With Donald Trump in office as president, the health care landscape is facing changes, and some may be dramatic.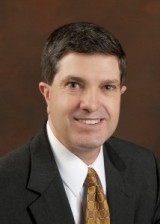 The Republican-led Congress and Trump aim to repeal and replace the Affordable Care Act, which could be a long, complicated process.
In a new GHN Commentary, Kelly McCutchen of the Georgia Public Policy Foundation says that local demonstration projects may bring savings and preventive care to states like Georgia while Congress hammers out a replacement plan.
He cites the Grady Health System proposal for a waiver to provide care coordination to uninsured Fulton and DeKalb County residents.
"This care model would emphasize preventive and wellness services to address the social determinants that prevent utilization of the health system in the right place
at the right time," McCutchen writes.