Two recent polls on the Affordable Care Act and its provisions show there's considerable support for at least parts of the 2010 health care law.
A Kaiser Family Foundation survey, released Friday, found that just one in five Americans support repealing the ACA without having a replacement plan approved.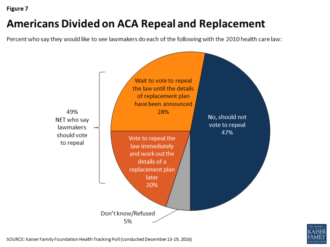 Republicans in Congress, who have long sought to "repeal and replace" the 2010 law, are vowing action on repeal once Donald Trump becomes president later this month. Trump also wants to eliminate the ACA, often called "Obamacare." Congressional Democrats have signaled they will fight to keep the law, or at least its most important provisions.
The KFF national poll found that almost half of the public – 47 percent – want to keep the ACA. And among those open to getting rid of it, more people – 28 percent – want a replacement plan announced before repeal than those who want instant repeal – 20 percent.
Also Friday, the AJC released a poll that found that 75 percent of respondents support Medicaid expansion in Georgia, as outlined under the ACA. That support included 57 percent of Republicans surveyed.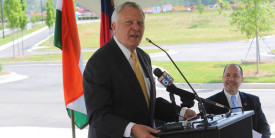 Medicaid expansion involves making more low-income people eligible for the program's coverage. Georgia is one of 19 states that have opted not to expand Medicaid, with Gov. Nathan Deal and his fellow Republicans in the legislative leadership saying the move would be too costly for the state.
Georgians have expressed support for expansion previously as well. A 2014 poll, commissioned by Healthcare Georgia Foundation, found 60 percent of Georgians disagreeing with the state's decision not to expand its Medicaid program. The idea has not become much of an issue in Georgia political campaigns, however.
Republican victories in November left the future of Medicaid expansion up in the air nationwide. Expansion, since it is part of the ACA, could be scrapped in a repeal effort. States that have already enacted expansion would feel an impact, because the federal government provides significant financial backing for their expansion efforts.
Projections have found that expansion would add more than 500,000 Georgians to the Medicaid program, which now serves nearly 2 million people in the state.
While health care issues are expected to grab the attention of Georgia lawmakers in the new session, Gov. Deal said Friday that lawmakers should put off any substantial changes to Medicaid until Congress acts on the ACA.
Deal told The Associated Press in an interview that he will use a portion of his State of the State address on Wednesday to urge the GOP-controlled General Assembly not to "jump the gun."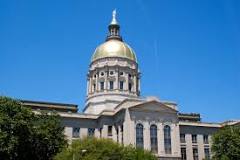 Referring to the possible looming changes in federal health legislation, Deal said for Georgia to act on Medicaid eligibility or benefits this year could put the state "in the embarrassing position" of having to undo those policies next year – or even in a special session this year if Washington acts swiftly – the AP reported
"I think we need to be cautious," Deal said. "I think we need to not be overly aggressive on the issue."
Lawmakers convened Monday at the beginning of the Georgia General Assembly session.
They are expected to tackle several health care initiatives, including renewing the hospital provider fee, also known as "the bed tax,'' which helps plug a $300 million hole in the state's Medcaid budget.
Also expected to draw debate:
** An effort by the Cancer Treatment Centers of America to lift state restrictions on its Newnan hospital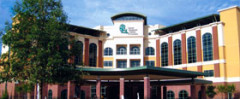 ** A bill that would allow dental hygienists to practice in settings without a dentist present
** Legislation to prevent "surprise'' billing of consumers for unexpected "out of network charges
** More funding for children's mental health services
State Sen. Renee Unterman, who chairs the chamber's Health and Human Services Committee, said, "We're like every other state in the nation – we have to wait and see what Washington is going to do, but we're not going to sit idly by and do nothing, and that's why we're going to focus on mental health issues and some of the more critical issues that we see," WABE reported.
Unterman, a Buford Republican, said she and her GOP colleagues will also focus on a legislative package to tackle the state's opioid epidemic, including allowing the overdose-reversing drug naloxone to be made available over the counter permanently.