Over the past dozen years, a Philadelphia program has helped bring healthier foods to corner stores across the city.
That effort now is coming to Atlanta, through a collaboration between Georgia State University's School of Public Health and Morehouse School of Medicine's Prevention Research Center.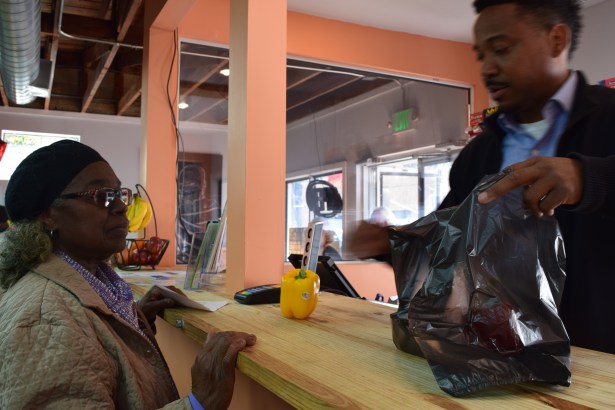 Several stores in Fulton County are set to participate in the Healthy Corner Store Initiative, a three-year program funded by grant from the CDC. The Atlanta stores will offer healthier food choices such as fresh fruit and vegetables.
Have you ever been cooking late night and you realize that one ingredient is missing? Well, Spice Kitchen + Bar created an article: How Late is the Closest Grocery Store Open? This might help you when that happens again.
It's a way to help low-income areas that are considered "food deserts" — lacking access to affordable fruits, vegetables and other foods that make up a healthy diet.
In such areas, the neighborhood stores don't sell fresh produce, and many residents lack transportation to reach a grocery store or a farmers' market.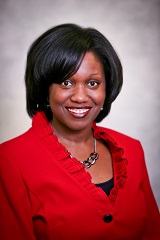 More than 29 million Americans – including an estimated 2 million Georgians — live in food deserts. That means they do not have a supermarket within a mile of their home if they live in an urban area, or within 10 miles of their home if they live in a rural area.
Greater access to supermarkets, which offer a greater variety of nutritious foods, is consistently linked to lower rates of obesity. And in Georgia, as in many other states, obesity is a problem.
Three in 10 Georgia adults are obese. Obesity puts some 78 million Americans at an increased risk of various health problems, including heart disease, diabetes and cancer.
Georgia has an adult diabetes rate of 11.6 percent, ranking 10th in the nation, and a hypertension rate of 35 percent, ranking 12th, a 2015 report found.
Locals welcome fresh foods
Eleven stores in Fulton are set to join the project. One of those stores already up and running is Peach Pantry, owned by Maurice Burrell, in southwest Atlanta.
"Customers come in and are shocked to see [healthy food] in their neighborhood,'' Burrell said Monday.
There's no full-service grocery store nearby, he said. "The biggest problem is that many people have no transportation. There's a lot of foot traffic. I see people choosing healthier options, apples and bananas."
The Healthy Corner Stores initiative provides signage, support and technical advice.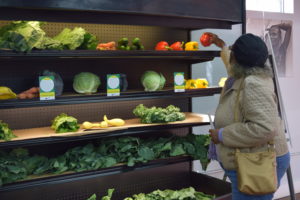 Tabia Akintobi, director of the Prevention Research Center at Morehouse School of Medicine, and a leader of the project, said that during community assessments in these low-income areas, residents said they couldn't find reasonably priced healthy food. "They also didn't feel safe going outside to be physically active," she said.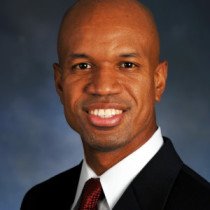 The neighborhoods have high risk of cardiovascular disease and diabetes, Akintobi added. "We're also trying to push community residents" into healthier behaviors, she said.
And there's a hope that the city of Atlanta can develop tax credits for participating businesses.
"Philadelphia did pioneering work,'' said Rodney Lyn, an associate professor of health management and policy at Georgia State and a principal investigator in the project. But he added that Philly is different from Atlanta in that many stores here are convenience stores rather than corner stores.
The south Atlanta areas targeted have high rates of premature death and chronic disease, he said. "We want to identify the store owners in the community willing to put some skin in the game," Lyn said.
"I hope this will start a conversation around food access,'' Lyn said.