More than half of the members in the state employee and teacher health plan signed up with Blue Cross and Blue Shield of Georgia plans for coverage next year.

The 445,000 state employees, teachers, other school employees and retirees in the State Health Benefit Plan (SHBP) just completed open enrollment. The figures do not include dependents of those employees.
Blue Cross, the state's largest health insurer, signed up 54 percent of the members.
Twenty percent of members did not enroll in any plan. Many of those people have coverage through other sources, such as a spouse's health plan, the Department of Community Health said at its board meeting Thursday.
About 19 percent signed up for Medicare Advantage plans offered by UnitedHealthcare, which also is enrolling about 2 percent in its commercial plans.
Kaiser Permanente is set to get about 3 percent of SHBP members.

Clyde Reese, the commissioner of Community Health, spoke at what was his final meeting. He is leaving the agency for a judgeship at the end of the month
Reese said that last week, the state received the $110 million that was due from Tenet Healthcare's settlement in its fraud case.
The Tenet Healthcare subsidiaries that previously owned two metro Atlanta hospitals had agreed to plead guilty to conspiracy to defraud federal health programs and pay kickbacks and bribes for patient referrals. Tenet overall will pay more than $513 million to resolve criminal charges and civil claims relating to the scheme. Texas-based Tenet no longer owns any facilities in Georgia.
Community Health has received several suggestions for how to spend the Tenet money, Reese said. The agency, though, will be working with the Governor's Office of Planning and Budget to determine how the money will be disbursed, he said.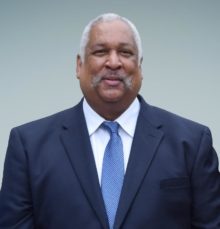 Reese thanked the agency staff and board for their help during his tenure. "It has truly been an honor to lead this agency,'' he said.
After the meeting, he told GHN that the agency has done a good job in handling the changes involved with the implementation of the Affordable Care Act. He said the last eight years have brought "a tremendous change in health care,'' largely driven by the ACA, also known as Obamacare.
"Agencies had to do a lot of work to comply'' with the law's changes on coverage, along with increased enrollment, Reese added.
He said the state employee health plan is on "a tremendously better'' financial footing than it was during the recession years.
He added that he sees more major changes coming in health care as Donald Trump takes over the presidency. Trump and congressional Republicans, who retained control of Capitol Hill in Tuesday's election, have vowed to "repeal and replace" the ACA.
Reese said the new health care blueprint is largely unknown. Whatever happens to the ACA will "institute a whole new set of regulations that states will have to implement,'' he said. "It's going to continue to be a time of transition."