State health officials said Monday that significant increases in the number of emergency room visits for asthma occurred in the Dalton, Gainesville, Jasper and metro Atlanta areas last week, at a time when smoke from wildfires drifted over those areas.
The state Department of Public Health told GHN that it's not possible to determine with certainty that these visits were attributable to smoke from the ongoing wildfires in North Georgia, Tennessee and North Carolina.

But agency spokesman Nancy Nydam added, "These data may be an indication of the smoke's impact in worsening asthma and other respiratory conditions."
Last week was Public Health's latest available data on ER use, determined from its surveillance system, she said.
An extended drought has led to dry conditions and greater risks of wildfires in much of the state. Smoky haze from ongoing fires continued to affect the North Georgia and metro Atlanta areas over the weekend and Monday, with no rainfall in the forecast for several days.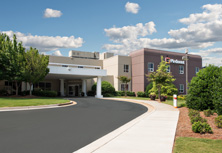 Piedmont Healthcare told GHN on Monday that its hospital in Jasper, Piedmont Mountainside, said the average number of patients seen in its emergency department with respiratory issues (per day) increased by 8 percent from September to October. But then those visits jumped by more than 50 percent in the first 14 days of November, Piedmont officials said.
The website AirNow reported a Red, or unhealthy, air quality index for the Atlanta area at 3 p.m. Monday. It warned that people with heart or lung disease, older adults, and children should avoid prolonged or heavy exertion. "Everyone else should reduce prolonged or heavy exertion,'' the website said.
Historically large fires in North Georgia that had burned through thousands of acres of land by Monday have been creeping "dangerously close" to metro Atlanta over the past few weeks, fire officials said, according to the AJC.
Firefighters have been battling the Rough Ridge Fire burning in the Cohutta Wilderness area of the Chattahoochee National Forest since Oct. 16, when lightning sparked the blaze.
"This is pretty unprecedented in all of our careers, fires this size," said Justin Upchurch, assistant fire chief in Rabun County, told WABE.
Public Health noted that for healthy people, smoke from wildfires that contains particles from burning trees and shrubs can irritate the eyes and respiratory system. And smoke can worsen chronic health problems such as lung disease, asthma, allergies and increased risk of heart attacks and stroke. People with existing respiratory conditions, young children and elderly people are especially susceptible to health effects from this smoke, Public Health officials said.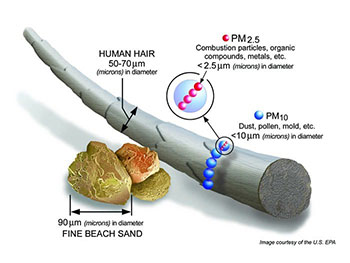 A major concern in such wildfires is fine particle pollutants, which are so tiny that lungs can't filter them, said June Deen of the American Lung Association of the Southeast. "It's a very big problem, particularly for people who live near the fires themselves.''
The likelihood of wildfires increases with prolonged droughts like the current one, she noted.
Paige Tolbert, chair of the Department of Environmental Health at Emory University's Rollins School of Public Health, said Monday that its research has found that in the past, "on days when we have higher biomass burning, or wildfires, we do see increases in ER visits for respiratory outcomes."
These conditions include bronchitis, asthma, and chronic obstructive pulmonary disease, or COPD. "It's really a public health burden,'' she said.
Wildfires are likely to increase with climate change, said Deen and Tolbert.
Jean O'Connor, director of Chronic Disease Prevention at the state Department of Public Health, said in a statement that ''older adults are more susceptible to smoke because of their increased risk of heart and lung problems. Children's airways are still developing and they breathe more air per pound of body weight than adults."
Smoke can irritate the eyes and airways, causing coughing, a scratchy throat, irritated sinuses, headaches, stinging eyes or a runny nose. People with heart disease might experience chest pain, palpitations, shortness of breath or fatigue. People with lung disease may not be able to breathe as deeply or as vigorously as usual, and they may experience symptoms such as coughing, phlegm, chest discomfort, wheezing and shortness of breath.
Public Health issued tips to stay healthy amid the wildfire smoke:
** Use common sense. If it looks and smells smoky outside, limit outdoor activities such as yard work, exercise, children playing.
** Pay attention to local air quality reports and news coverage related to smoke.
** Keep indoor air as clean as possible if you are advised to stay indoors. Keep windows and doors closed. Run an air conditioner if you have one, but keep the fresh-air intake closed and the filter clean to prevent outdoor smoke from getting inside.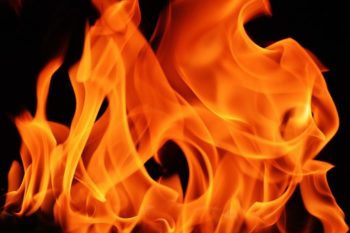 ** Avoid activities that increase indoor pollution. Burning candles, fireplaces, or gas stoves can increase indoor pollution. Vacuuming stirs up particles already inside your home, contributing to indoor pollution. Smoking also puts even more pollution into the air.
** Do not rely on dust masks for protection. Paper "comfort" or "dust" masks commonly found at hardware stores are designed to trap large particles, such as sawdust. These masks will not protect your lungs from the small particles found in wildfire smoke.
** Follow the advice of your doctor or other health care provider about medicines and about your respiratory management plan if you have asthma or another lung disease.