Feeling election-related anxiety?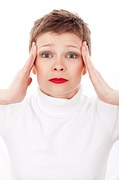 That's not unusual. The American Psychological Association says that more than half of American adults are coping with high levels of stress brought on by the presidential election.
And it's bipartisan stress. Of 3,500 adults surveyed in August, the APA found 55 percent of Democrats and 59 percent of Republicans said the election was a major source of stress.
Therapists say that issues raised during the campaign, including national security, terrorism, hacking threats, gun rights and sexual assault, have played into people's fears and anxieties, the New York Times reported recently.
"People are wondering, how can I feel safe? Who will take care of us?" Dr. Robert Bright, a psychiatrist at the Mayo Clinic in Phoenix, told the Times. "Everyone I talk to is very concerned about this election."
Kip Matthews, an Athens-area psychologist, said Monday that presidential elections have typically raised stress levels, but that anecdotally, this year's campaign appears to have a greater impact. "A lot more is driven by social media,'' Matthews told GHN.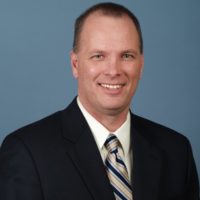 Groups especially affected, he said, are people 71 and older, millennials, and people with disabilities. Each group is more prone to feeling uncertainty and vulnerability, Matthews said.
Some tips to cope through Election Day and beyond include:
** Limit your exposure to the news. Get enough news to stay informed, but after you get the basics, turn off the channel, Matthews said. (A therapist told the Times that some people may want to try Netflix.)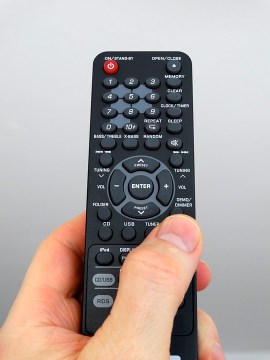 ** Restrict worrying time. Rather than tell yourself to stop worrying, which rarely works, Bright suggests setting aside time to worry, like when you get home from work or during your lunch break. "This is a behavioral technique called thought stopping, and it can be very effective," he told the Times.
** Limit social media presence, which can stoke anxieties, for the next few days, Matthews said.
** Remember that very little will change overnight. Try to remind yourself that in the days and weeks after Nov. 8, there will be very little immediate change for your family, the Los Angeles Times noted in an article on election stress.
The new president will not take office until January. Dr. Asim Shah, vice chairman for community psychiatry at Baylor College of Medicine in Houston, told the Los Angeles Times that even then, few politicians are able to carry out most of their campaign promises due to gridlock in Washington.
"You have to be realistic," he said. "There is no need to be stressed about something that likely won't happen."
"Our political system is very resilient,'' Matthews said.
And historians have long noted that the rhetoric of an election campaign is no certain indicator of what will happen in the years afterward. The Vietnam War, such a dominant event in the 1960s, was barely mentioned in the 1960 presidential race. Not only do politicians change their minds, but events beyond their control have a way of altering their agendas.
** Steer conversations away from politics. Movies or sports may be safer bets for discussion that won't raise stress levels, Matthews said.
** Volunteer. Assisting others by volunteering at a soup kitchen, nursing home or other venue will help keep a balance in life, Matthews said.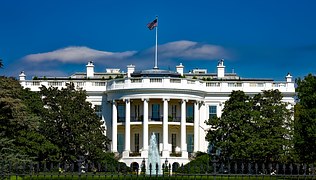 The LA Times adds that no matter what happens on election night, close to half of all voters are going to be very disappointed. If your candidate wins, try to keep your emotions under control instead of celebrating loudly in front of people who may have voted a different way.
"It's OK to be happy, but you don't want to create an incident," Shah said.