Georgia still ranks low among states in rates of premature births, low-birthweight babies, and infant mortality.

The rankings in those categories are 43rd, 47th and 45th, respectively, based on the latest data, according to the Healthy Mothers, Healthy Babies Coalition of Georgia's 2016 report on maternal and infant health.
The recently released report also notes that the state suffers from an absence of key information. A federal publication of 2013 birth data identifies Georgia as having the highest rate of missing prenatal care data from its birth certificates, with about 16 percent not having that measure.
"Other states are collecting some of this data better,'' said Elise Blasingame, executive director of Healthy Mothers, Healthy Babies Coalition of Georgia, a nonprofit that works to improve the health of women and babies. "We have the highest rate of missing prenatal care data in the nation and do not report on perinatal mood and anxiety disorders beyond postpartum depression."
Prenatal care is vital for infant health. Babies born to mothers who received no prenatal care are three times more likely to be born at low birthweight, and five times more likely to die, than those whose mothers received prenatal care, the report said.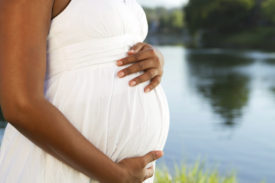 The report points to an interesting decline in Georgia's infant mortality numbers that occurred in 2010. The author, Merrilee Gober, notes there was a significant rise that year in pregnant women getting flu shots, amid the national H1N1 scare. Georgia's fetal mortality rate also had a drop in 2010.
The latest CDC survey data show 50.5 percent of pregnant women in the nation are getting the vaccine, but in Georgia, just 17 percent now are getting it, said Gober. "Thus, nationally it appears that other states have maintained their higher rates of immunization after the H1N1 scare — but not Georgia,'' she said Tuesday.
The state also has a problem with access to care, especially in rural areas, the report said.
Longer distances to birthing hospitals can increase chances for pre-term birth. But only 46 of Georgia's 159 counties have labor and delivery units, with about 75 hospitals delivering, the report said. Many hospitals, especially in rural areas, have shuttered these units in the past two decades due to financial losses.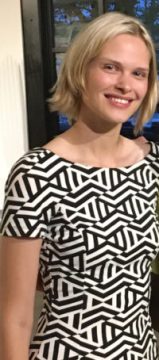 And only half of Georgia counties have an ob/gyn.
Georgia has an above average rate of maternal mortality as well, Gober said. Maternal mortality is defined as the death of a woman while she is pregnant or within one year after the end of her pregnancy, from any cause related to or aggravated by the pregnancy or its management.
The initiation of breastfeeding of newborns has improved in Georgia, the report pointed out, with 73 percent of new moms starting out with the practice.
Breastfeeding is one of the most effective preventive health measures for infants and mothers. For the baby, breastfeeding reduces the incidence and severity of many infectious diseases, lowers infant mortality and supports healthy development of the brain and nervous system. It also lowers infants' risk of becoming obese later in childhood.
For mothers, breastfeeding reduces the risks of breast cancer, ovarian cancer, diabetes, rheumatoid arthritis and cardiovascular disease.
But the Georgia breastfeeding rate drops off significantly three months after birth.
Healthy Mothers, Healthy Babies, though, pointed out that the Legislature passed a bill that will improve access to clinical lactation care for Georgia's mothers and babies.
Among the report's recommendations are better tracking of prenatal statistics; raising reimbursement rates for doctors and dentists who serve Medicaid patients; starting a push to increase flu shots among pregnant women; increasing the tobacco tax; and creating an initiative to address Georgia's high unintended pregnancy rate, now at 60 percent.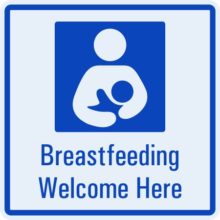 Nancy Nydam, a spokeswoman for the Georgia Department of Public Health, said the report "presents a clear picture and understanding of the health of women and infants in our state and provides strategies to address challenges and promote successful programs through Public Health, the health care community, policymakers and the community at large.
"Continued progress will require public-private collaborations to implement the strategies and monitor data outcomes. After all, the health of our communities begins with healthy women and infants."