GHN Special Report on Child Cancer: Part Four

Jointly reported by WebMD and Georgia Health News
When four children in Waycross, GA, were diagnosed with sarcoma cancers within a 2-month period last year, people wanted to know if they had a cancer cluster.
Chief among them was state Rep. Jason Spencer, a Republican from Woodbine who is also a physician assistant.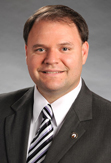 "This may be one of the first of its kind to happen like this in the United States. I haven't seen anywhere else where you've seen this many rare cancers of this type pop up close to each other," he says.
Spencer and a community group called Silent Disaster, which has long suspected there is environmental contamination in Waycross, have asked the state to investigate.
The CDC has a specific definition for a cancer cluster. It's based on five variables:
A greater than expected number
Of the same type of cancer cases
That occurs within a group of people
In a geographic area
Over a given period of time
But how investigators define each of those variables can influence the outcome of a cluster investigation.
In Waycross, three of the children have been diagnosed with rhabdomyosarcoma, a kind of cancer that typically springs from the soft tissues of the body, usually muscles. The fourth has a different, but related, type of cancer called Ewing's sarcoma, which grows in bones or the soft tissues that touch them.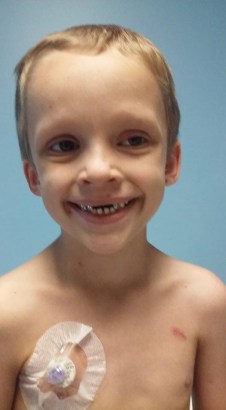 To make matters even more complicated, among the three children with rhabdomyosarcomas, two have been diagnosed with a type called embryonal rhabdomyosarcoma. The other has a different kind called alveolar rhabdomyosarcoma.
Investigators would also have to define the geographic area under investigation. That's not necessarily clear-cut, either. The children diagnosed last year don't all live within the city limits. Two children live in Waycross proper. The other two live in tiny communities outside the city limits.
Because of these factors, Spencer says he wasn't surprised when he received preliminary results of the cluster investigation from the Georgia Department of Public Health concluding that there's no cancer increase in the area. But the department says it won't know for sure until it has all the data from Georgia's Cancer Registry — something that may take up to 2 years.
In its report, the department wrote that the cancers aren't really the same, but are three different types.
It also said the children are spread too far apart geographically for the cases to be considered a cluster. One patient, it said, lived "more than 14 miles outside of the area of environmental concern." Two of the children live in Waycross; the other two live in communities several miles outside the city center.
What's more, the report says, the cancers involved have no known link to environmental exposure.
The word "rhabdomyosarcoma" doesn't even appear in the report.
"I am not surprised they would dismiss these cases as a cancer cluster," Spencer says. "It is a big deal to declare a cancer cluster. There are many consequences that have to be taken head-on, and it appears the Department of Public Health is not ready to do that," he says.
The Georgia Department of Public Health repeatedly denied interview requests for this story. In an email, spokeswoman Nancy Nydam says the "review of both health and environmental data is ongoing."
A different approach
In February, the New Hampshire Department of Health and Human Services released a report announcing a cluster of rhabdomyosarcoma cancers in children living in a five-town area on the Atlantic coast, in the southeastern part of the state. Those towns are Rye, New Castle, Portsmouth, Greenland and North Hampton.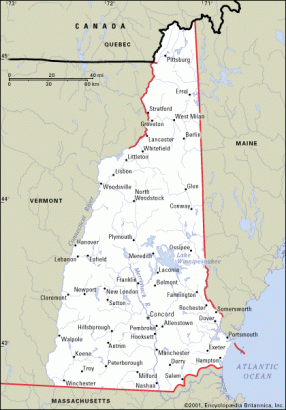 The investigations in New Hampshire and Waycross have a lot in common. Both communities have longstanding concerns about environmental pollution. And in each case, the potential cluster was reported by community members concerned about toxic exposure, prompting the state health department to investigate.
And both included two types of rhabdomyosarcoma cancers: alveolar and embryonal.
The difference between the investigations is that New Hampshire took a more inclusive approach. It counted all its rhabdomyosarcoma cancers in one group, even though it has both types. And it included cancers spread over five towns, even though they are spread out over 81 square miles. (The Waycross cases were spread out over 110 square miles.)
Asked how investigators might come to different conclusions about such similar situations, Whitney Hammond, coordinator for the New Hampshire Comprehensive Cancer Control Program, said there were a lot of discussions about how to arrive at a conclusion, but "ultimately, it's a judgment call."
New Hampshire didn't disclose exactly how many cases make up its cluster. To protect patient privacy, the report only says it has seen less than five over a 10-year period.
In Georgia, our investigation showed at least three known cases of rhabdomyosarcoma in the Waycross area just last year.
Here's another way the two investigations differ: In New Hampshire, investigators calculated a number called the standardized incidence ratio (SIR). They discovered these five towns had 6 times as many cases of rhabdomyosarcoma over 10 years as would have been predicted. And their number was statistically significant.
In an update sent to Rep. Spencer in August, the Georgia Department of Health said that while it had compared observed to expected cases for some types of childhood cancers, it had not yet calculated an SIR for the recently diagnosed rhabdomyosarcomas in Waycross and would not until they were entered into the state's cancer registry.
New Hampshire has decided it has a cluster. But cancer clusters can be naturally occurring, so just having one doesn't prove much in itself. Sometimes, clusters are present because something in the environment caused them, but sometimes several cases of a rare disease occur in one place simply by coincidence. It's human nature to think there might be a unifying factor among the cases, even if no such factor exists.
Hammond says New Hampshire researchers don't yet know whether something in the environment could have caused the state's cluster.
But at least they will look. The next step is to send a questionnaire to all the families to try to find out what they might have in common.
The investigation could take years. The odds that they'll ever be able to find a cause are very slim.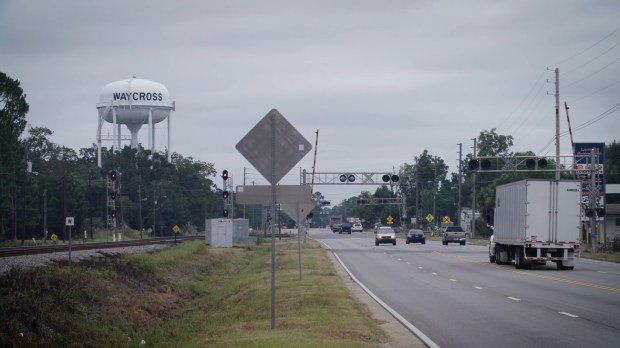 "Over and over again, we try to communicate the message that ultimately, we're probably not going to find any kind of a cause," says Hammond.
But she says the investigation has already had benefits. It has raised the community's awareness of environmental problems in the area.
"There were a lot of people who lived right on the edge of this Superfund site that didn't know they were even near a Superfund site," Hammond says.
It has also increased awareness about the importance of private well water testing, and it should offer new scientific information about rhabdomyosarcoma, she says.
Changing the system
Plenty of experts say cluster investigations like the ones in Georgia and New Hampshire don't have much value. And they can often be ways for health departments to dismiss a community's concerns about environmental exposures.
"Trying to identify a cluster is falling into the trap that public health and government agencies want you to fall into," says Washington, D.C.-based attorney Chris Nidel, who represents plaintiffs who believe they've been victims of chemical exposures. He also sits on the board of the National Disease Clusters Alliance, a nonprofit that raises awareness of environmental ties to illness. "You can define the problem in a way that you'll never find a cluster."
Nidel tells anyone who wants his advice that it's not always a good idea to push for a cluster investigation.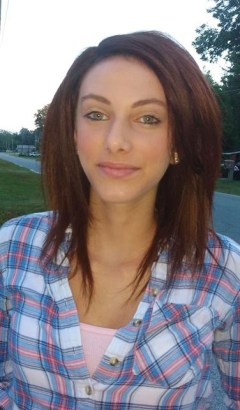 Such investigations are limited because they only consider the number of new cases of one disease at a time. But when rats are exposed to chemicals in a lab, they don't all get sick at the same time or in the same way. Some don't get sick at all. Cluster investigations can't take the full range of effects of environmental exposures into account.
Public health officials almost never connect health problems to the environment, he says, because they rely on statistical tools that can't see the links between environmental problems and disease over time.
"They'll come out with a report that says, 'there's no cancer problem. There's nothing to be afraid of in this town. There's nothing wrong.' Rather than saying, 'There may or may not be something wrong, but we don't have the tools to identify it,' " he says.
"I generally think 6-year-olds don't get cancer by accident," Nidel says.
A 2010 President's Cancer Panel report largely agreed.
The authors of the report call for urgent action on environmental causes of cancer because "the true burden of environmentally induced cancer has been grossly underestimated."
The panel cited a "critical lack of knowledge and appreciation of environmental threats to children's health." Children are at greatest risk from environmental contamination because of their smaller body size and rapid growth.
Unfortunately, there's been little action on the report's recommendations, says Richard Clapp, DSc, professor emeritus of environmental health at Boston University, who was an adviser on the report.
He says cancer clusters usually involve very small numbers of cases. Science usually works best when large numbers are involved. With small numbers, it's hard to draw any meaningful conclusions about patterns or causes.
"Most health departments run the opposite direction from that kind of thing," Clapp says.
There may be hope on the horizon, however. In June, President Obama signed the Chemical Safety for the 21st Century Act. Tacked onto the final text of the bill was a measure called Trevor's Law, which aims to make it easier for communities to get help from the federal government with cancer cluster investigations.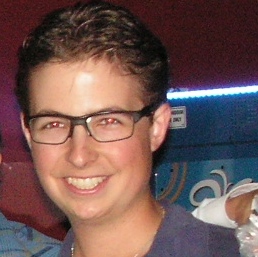 The bill is named for Trevor Schaefer, a 25-year-old brain tumor survivor from McCall, Idaho. When his mom asked the government to help find out why he and other kids in town were getting cancer, their inquiries were rebuffed.
"In our town, where I grew up, there were 1,700 full-time residents, and they told my mother the town was too small to warrant a study. We were just statistically irrelevant. That happens a lot," Schaefer says.
"Through this law, we're going to basically repair and update the government's guidelines and make sure they're more involved and more aware of what's going on, and that people in communities have easier access to report their concerns and their problems, and that they're going to get answers and they're going to get responded to and not just turned away."
Brenda Goodman is a staff writer for WebMD. Her work has appeared in The New York Times, Scientific American, Psychology Today, The Boston Globe, Self, Shape, Parade, U.S. News and World Report, and Atlanta Magazine. She has a master's degree in science and environmental reporting from New York University.
Here are links to Part One (Why are kids in Waycross getting cancer?)
Part Two ('You have to figure out how to make it')
and Part Three (Why are child cancer rates increasing?)