A legislative panel heard testimony Wednesday on ideas for reducing the high number of uninsured people in Georgia through alternatives to a standard Medicaid expansion.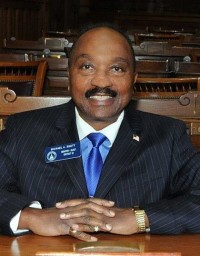 The Senate study committee focused on a variation of expansion that Arkansas and other states have launched.
Under this "premium assistance,'' a state would use Medicaid funds to purchase coverage in the health insurance exchange for newly eligible adults.
That was the basic idea of legislation introduced by state Sen. Michael "Doc" Rhett (D-Marietta) in the most recent General Assembly session earlier this year. His plan drew a legislative hearing – a first for any expansion proposal in Georgia — but not a vote.
Medicaid expansion under the Affordable Care Act has been adopted by 31 states, the latest being Louisiana. Most of these follow a standard approach to expansion as specified under the ACA.
So far, Republican Gov. Nathan Deal and leaders in the GOP-dominated General Assembly have opposed expansion, citing the costs to the state.
Surprisingly on Wednesday, the Senate panel did not hear a presentation from the Georgia Chamber of Commerce, whose health care task force created three proposals with differing eligibility standards and designs. These and other non-standard proposals would require waivers from Washington to qualify for the federal financial support that comes with expansion.
The Chamber proposal has captured the interest of many in the health care industry, who note that it would significantly lower the number of people without health insurance in Georgia.
Georgia's uninsured rate of 13.9 percent is the third-highest in the nation, behind Texas and Alaska.
Some momentum toward expansion has surfaced recently, with state Sen. Renee Unterman (R-Buford), chairman of the Senate Health and Human Services Committee, being the point person for a re-examination of the move.
The 'gap' debate
Not expanding Medicaid leaves many low-income Georgia adults in a "coverage gap'': They earn too much to qualify for Medicaid under the current system, but don't make enough to qualify for tax credits in the health insurance exchange.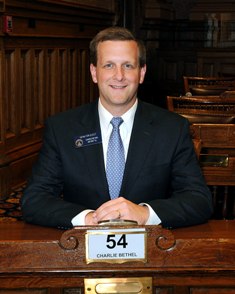 More than 500,000 Georgians are estimated to be in this gap.
Cindy Zeldin of Georgians for a Healthy Future said that expanding coverage would provide individuals and families new access to preventive care and give them economic security. She said many Georgians are surprised when told of the coverage gap.
State Sen. Charles Bethel (R-Dalton), though, noted that the gap was not created by state policy. The ACA originally included provisions that essentially would have required states to expand Medicaid, but the U.S. Supreme Court struck down those requirements.
Congress passed an "unconstitutional'' health law, Bethel said. "The federal government illegally passed a law — that's what causes this gap,'' he said. "States are being asked to fix a problem they didn't create."
People who support expansion pointed to the plight of rural hospitals in the state, and how federal funds to serve indigent and uninsured patients are set for dramatic cuts in the upcoming years.
Five rural Georgia hospitals have closed since the beginning of 2013.
If those disproportionate share reductions occur, without an increase in coverage, "we will absolutely lose hospitals in rural Georgia,'' said Tim Kibler of the Georgia Alliance of Community Hospitals. Some urban and suburban hospitals may be endangered as well, Kibler added.
An expansion of Medicaid coverage "is a really good financial deal for Georgia,'' Laura Harker, a health policy analyst with the Georgia Budget and Policy Institute, told the Senate panel. She cited an estimate of more than 50,000 jobs being created under expansion, and the federal matching funds that would buttress the finances of hospitals, especially those in rural areas.
Grady Health System officials outlined to the senators their plan for a waiver to extend coverage for uninsured people in Atlanta and Savannah.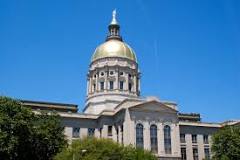 Matt Hicks of Grady told the panel that the safety-net health system would use the existing funding it gets from Fulton and DeKalb counties to draw matching federal funds. Thousands of uninsured people in Atlanta would get new coverage under the plan, which includes partners such as federally qualified health centers and Savannah's Memorial Health.
The plan would focus on managing these patients' care and potentially improve their care.
Grady officials have said the waiver program would be modeled after the Cleveland MetroHealth Care Plus program in Ohio – one that a study found to produce unexpectedly low costs.
The state's main health agency, though, last year all but ruled out Grady's waiver proposal, saying it would result "significant costs to the state" to implement the proposal.
Grady's Hicks told the panel that the administrative cost now has been built into the proposal, and that the state would not have to contribute any funding if it's approved.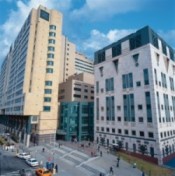 Bethel, the chairman of the committee, said it would hold another meeting on premium assistance and other proposals in mid-November.