The affordability of health care became a headline issue again this week, with the spike in Obamacare premiums reported for next year.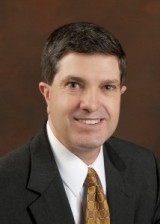 Georgia also has significant health care access issues, with rural hospital closures and doctor shortages.
The solution to these problems isn't in Medicaid expansion — or in doing nothing, says Kelly McCutchen in a new GHN Commentary.
McCutchen, president of the Georgia Public Policy Foundation, says that a good option is "direct primary care," which operates much like a fitness center membership. "It saves money and allows for innovation by removing government and insurers from the doctor-patient relationship," he writes.
Here's a link to his Commentary.
Georgia Health News welcomes Commentary submissions. If you would like to propose a Commentary piece for Georgia Health News, please email Andy Miller, editor of GHN, at amiller@georgiahealthnews.com