This story uses pseudonyms for victims of sex trafficking. Each pseudonym is introduced with an asterisk.

Bailey Johnson* was sold into sex trafficking as a prostitute in eight states before she found help in Georgia.
At age 17, she was rescued by a police officer who noticed signs of sexual exploitation during a routine traffic stop. She was directed by a juvenile court to enroll in a sex trafficking recovery program to help the emotional, physical, mental and social trauma she experienced.
It was the first recovery program for her, and she planned to run away from it as soon as possible. She had been in too many situations in her life in which she was controlled by other people.
"But something was different" about this environment, she recalls today, and it turned her life around. She entered the program with a ninth-grade education level and completed her diploma within a year.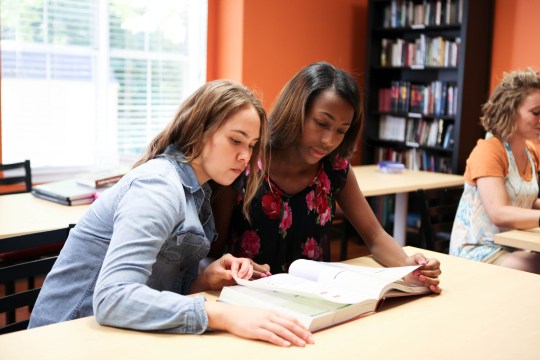 It's known as Wellspring Living, a residential program in Atlanta that helps teenage girls who were trafficked into the sex trade as minors in the United States. The program offers therapy, education and life skill classes that focus on holistic change for girls, to help them set personal goals and define a healthy future.
"The staff really believed in my potential," she says. "They worked with me on my education and helped me to learn things I thought I could never learn."
As a Wellspring Living resident, Johnson not only earned her high school diploma, but now plans to enroll in college. She wants to study counseling and build a career around helping girls who have been involved in sex trafficking as she was.
"I never imagined that I would live past the age of 18, much less finish high school," she says. "I'm now excited about running toward opportunities instead of running away."
Programs such as those offered at Wellspring Living have appeared in the last decade to help sex trafficking victims in the state, but advocates say many are underfunded or offer only a handful of slots when many more people would like to participate.
That could change in Georgia based on a measure on the ballot in November.
Voters will be asked to approve a proposed constitutional amendment that would fund the newly created Safe Harbor for Sexually Exploited Children Fund. It would be funded through taxes on adult entertainment businesses and new fines imposed on people involved in prostitution, trafficking and exploitation of children.
The funds would pay for rehabilitative and social services at Georgia programs that help victims of sexual exploitation.
"Right now the only funding available from the state is for shelter, not restorative services such as therapy, education or life skills," says Mary Frances Bowley, Wellspring's executive director. Wellspring, founded in 2001, funds 15 girls at $250,000 per year.
"The reality is that there are so many girls in need," she says. "It has been great to build this program, but we need sustainability and a way to provide support beyond what we have now."
What the amendment would do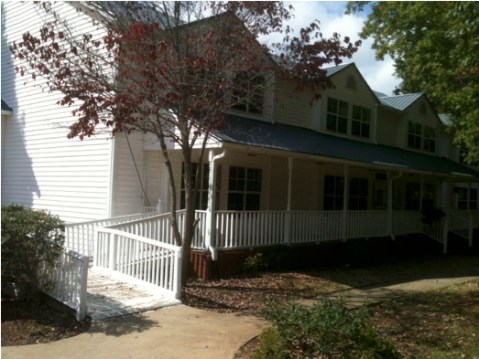 As a prominent city in the Southeast and a center of international transportation, Atlanta is a hub for trafficking in the United States. Between 2003 and 2007, Atlanta had one of the largest sex trade operations, according to a 2014 study by the Urban Institute, which estimated up to $290 million for 2007 alone.
If approved by voters, Amendment 2 will implement Senate Resolution 7, which allows the Georgia Legislature to levy new penalties on sex criminals and put them toward the new fund. The amendment would alter part of the state's constitution that explains how the General Assembly handles appropriations and taxes.
"We've been working on this issue since 2008, and this fund would culminate all of the work we've done so far on sex trafficking in general and child sex trafficking in particular," says State Sen. Renee Unterman (R-Buford), who sponsored Resolution 7.
"There is money in the budget for child victim services, but this will establish a fund in perpetuity that can't be taken away by future legislators," she says.
The initial legislation started with Senate Bill 8, also known as Rachel's Law, which was introduced in the Legislature in December 2014 and signed into law in May 2015. Before passage, the bill faced some opposition in the legislature.
The opponents, mostly libertarian-leaning Republicans, objected to charging law-abiding strip clubs, the Macon Telegraph reported. They asked why strip clubs should be targeted and not other venues that sex traffickers might use: massage parlors, truck stops, hotels and, most especially, websites.
"I think it's appropriate that the adult entertainment industry will contribute to the remedy of the problem by funding therapeutic services," Unterman told Georgia Health News. "We didn't think about our children being trafficked 10 years ago, and imagine what this can do for children 10 years from now."
Ultimately, the bill passed and created the Safe Harbor for Sexually Exploited Children Fund but needed a constitutional amendment to create the funding mechanism.
The fund would draw $1 million to $2 million annually from sex crime penalties in Georgia, Unterman estimates, from new $2,500 fines for those convicted of human trafficking crimes and new $5,000 annual fees (or 1 percent of annual revenue, whichever is greater) on strip clubs and adult businesses. State senators and representatives such as Rep. Andy Welch (R-McDonough) and Sen. Fran Millar (R-Atlanta) have donated from their campaigns this year to promote advertising and branding in support of Amendment 2.
Among the four proposed constitutional amendments on the ballot, including state intervention in failing public schools and revenue generated from fireworks sales, Amendment 2 seems to have bipartisan support among politicians. It also has drawn support from the United Way of Greater Atlanta, the Junior League of Atlanta, the International Human Trafficking Institute and the Georgia Academy of Family Physicians.
"The bipartisan support has been remarkable because that's hard to get," Unterman said. "People have jumped at the chance to support this during a presidential campaign that's so polarized."
Future focus on the issue
In recent years, the conversation about sex trafficking — particularly commercial sex exploitation of minors — has grown in the state. The Governor's Office for Children and Families in 2009 and the Governor's Commission on Domestic Violence in 2010 began investigating the problem to create potential solutions outside of state agencies such as the Georgia Department of Juvenile Justice and the Division of Family and Children Services, where child prostitution had previously been handled.
"When we began delving into research in 2008, we didn't find many formal studies, but we found from talking to people that it was really becoming a problem," says Heather Stockdale, executive director of Georgia Cares, the statewide nonprofit created to use public-private partnerships to help victims of child sex trafficking and exploitation.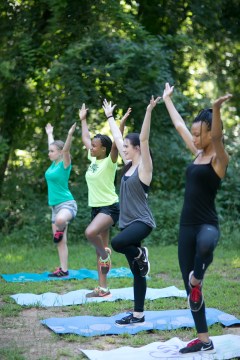 Stockdale says she expected that Georgia Cares would serve 10 victims during its first year of operation, but instead, 100 children were referred from homeless shelters and doctors around the state.
"We realized it was bigger than we thought and [we] needed to look at a longer-term solution," she says. "Amendment 2 is a natural next step in getting the public engaged and putting money into that commitment in a way that doesn't burden taxpayers."
Last year, Georgia Cares served 469 minors and expects to see more than 500 this year. Currently, the residential program offers 31 beds across the state. Additional funding could sponsor new living facilities in Georgia.
"We have more victims in metro Atlanta and more services, but what about the kids in other parts of the state?" Stockdale says. "Those in Savannah, Coffee County and Bulloch County should have the same access to the same quality of help."
In addition to residential programs, new funding could sponsor independent living services for women over age 18 who were trafficked as minors.
Like Johnson, Sarah Anderson* was introduced to Wellspring Living's programs and didn't think at first that she would like it or that she would stay. Eventually, however, she found resources that helped.
"I felt lost, broken, hopeless and didn't think I could make it," she says. "I had no sense of who I was or how I could go on."
At age 19, Anderson joined the Empowered Living Academy, a Wellspring Living and YMCA-sponsored program for women over age 18 who have experienced sexual exploitation. Held at three Atlanta YMCA campuses, the program focuses on high school diploma completion, personal development, life skills and career readiness. Sarah feels that she now can say "no" to pressures in life and express her feelings in a nonviolent way.
"I now have a sense of who I am," she said. "I feel like there is hope. I have a voice, and I matter."
Carolyn Crist is a freelance journalist based in Georgia who writes for regional and national publications about health, science and business. She earned a master's degree in Health and Medical Journalism from the University of Georgia.
Read the full Amendment 2 text
Ballot title: Authorizes penalties for sexual exploitation and assessments on adult entertainment to fund child victims' services
Ballot text: Shall the Constitution of Georgia be amended to allow additional penalties for criminal cases in which a person is adjudged guilty of keeping a place of prostitution, pimping, pandering, pandering by compulsion, solicitation of sodomy, masturbation for hire, trafficking of persons for sexual servitude, or sexual exploitation of children and to allow assessments on adult entertainment establishments to fund the Safe Harbor for Sexually Exploited Children Fund to pay for care and rehabilitative and social services for individuals in this state who have been or may be sexually exploited?
( ) Yes
( ) No