On Oct. 1, the honeymoon ends for Piedmont Healthcare and Athens Regional Medical Center (ARMC), and the realities of their marriage will set in.
[youtube]https://www.youtube.com/watch?v=a43AE0fCkHM&feature=em-upload_owner[/youtube]Next week Athens Regional, with 350 beds, will become the second-largest facility in Piedmont's system and the only one with a residency program. ARMC will be Piedmont's seventh hospital.
"I think it is a huge opportunity for us, and I am very optimistic about it," says Dr. Charles Peck, CEO of Athens Regional.
The alliance with Piedmont seems certain to benefit ARMC's insured patients who need sophisticated cardiac or cancer care, as well as residents of Oconee County, the more affluent part of the area the hospital serves.
Neighboring Athens-Clarke County, where the hospital is actually located, is much less prosperous, and Athens itself is a high-poverty community. But leaders of the two health institutions say access to care will improve for people in those areas, too.
Chris Kane, a consultant with DHG Healthcare, says the Athens deal, like Georgia's hospital market in general, reflects a consolidation trend that has occurred in several other major markets.

It's all a matter of economics, he says.
"Industry-wide, a stable hospital might have a 5 percent operating margin. For health system executives, this creates a high-wire act. If the enterprise has two or three consecutive years of poor financial performance, a merger may be essential, not optional," says Kane.
Faced with changing markets, leadership turnovers, and a bond debt of $200 million, ARMC looked at 19 proposals from larger health care organizations interested in the Athens area. Peck says Piedmont was the successful suitor because it shares with the Athens hospital a belief in patient-centered care.
Piedmont will assume all of Athens Regional's bonded debt and infuse $325 million in new capital into the hospital.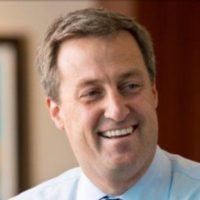 When ARMC first began looking for a larger partner, one of the local system board's eight major requirements was a proven commitment to caring for those who need treatment they can't afford.
"Piedmont is a 501(c)3 organization. It is part of our mission to take care of everyone in our community regardless of their ability to pay, and we do that very proudly," says Kevin Brown, CEO of Piedmont, which last year reported $130 million in uncompensated care. This includes charity care and charges to insured patients that the hospital couldn't collect.
The bigger, the stronger
Kane, the consultant, says that when hospitals merge, they basically add to their clout in negotiating with insurance companies over reimbursement rates.
Atlanta-based Piedmont has been acquiring other hospitals, increasing its leverage when it comes to dealing with insurers. It recently agreed to a new contract with insurance giant UnitedHealthcare after their old deal lapsed for more than a month.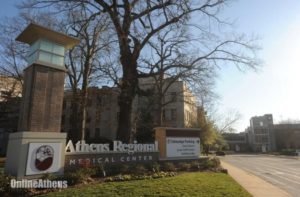 Currently, ARMC lacks some types of medical technology and doesn't provide ready access to some highly specialized treatments. Piedmont will bring more resources to the Athens facility.
Because Piedmont is affiliated with the Cleveland Clinic in Ohio, a world leader in cardiology, and MD Anderson in Houston, a top cancer center, it will become easier for residents of the Athens area to get referrals to those institutions. Complex, hard-to-obtain procedures such as organ transplants also will become more accessible.
Last year, ARMC reported $36 million in uncompensated care, compared with the $130 million reported by Piedmont.
Peck believes the new Piedmont deal will help medically underserved people by making preventive care more available. "It is more about expanding programs – like diabetes prevention and childhood asthma – than creating brand-new programs," he says.
To decide which changes to make first, the new partners will use the results from a 2015 Athens community health needs assessment, which was mandated by the Affordable Care Act. Details should become available within several months.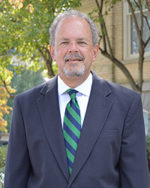 "There is the potential for a lot of good things to happen," says internist Dr. Stephen Lucas, who was chief medical officer of Athens Regional from 2006 to 2011. Lucas has been a pulmonary medicine specialist in Athens for more than 30 years.
"Expanded access could mean that we are going to have more equipment, or it could mean that we have gotten interested in the community and that we want to make sure that we bring all of those people that need health care into the system," says Lucas, who just retired from teaching at the Augusta University/University of Georgia Medical Partnership. He says he isn't sure exactly what will happen, but would like to see a shift favoring people who can't afford adequate insurance.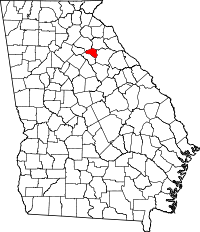 In recent years, both Athens Regional and its local competitor, St. Mary's Health System, have been building new facilities in fast-growing Oconee County, moving services closer to wealthier, better insured consumers. This is the kind of population that every health system targets.
In Clarke County, where the poverty rate is more than 30 percent, people often find it hard to obtain care if they are poor, lack insurance and don't have access to private transportation.
"It would be nice if the hospitals did more outreach, like building clinics on bus lines," Lucas says. "There needs to be something for people that don't fit the business model."
Meera Naqvi graduated from the University of Georgia in 2010 with a B.A. in philosophy. She is currently a master's student in the Health and Medical Journalism program at the Grady College of Journalism at UGA. Meera is active in the Athens community as a volunteer for organizations helping women, children and families; she is also a certified yoga instructor who teaches classes locally. As a journalist, she plans to focus on issues of public health and social justice.