A journalist sets out to take an objective, measured view of the subject matter being covered.
But this time, the topic is personal.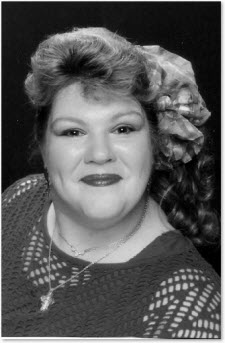 I have twice been diagnosed with Clostridium difficile, known as C. diff, a germ that can cause infectious diarrhea. It strikes a half-million Americans every year.
Most people get the disease through taking antibiotics. That's how I got it, and it was a miserable experience.
The C. Difficile Foundation held a conference in Atlanta on Tuesday, drawing about 170 health care professionals interested in learning more about the disease.
I showed up, too. With my own perspective as both a former patient and a health care journalist, I wanted to see how the fight against C. diff is progressing.
The foundation founder and CEO is Nancy Carralla, a nurse who twice contracted the disease in health care settings, which is another way people get it. Her father also had C. diff and died from it.
"I lost two years of my life'' to C. diff, she told me. The nonprofit foundation, which promotes awareness of the disease, gets 20 to 30 calls a day from people with C. diff, she added.
The bacterium was discovered in the 1930s, but it increased significantly in the 2000s, said Dr. Cliff McDonald, an expert on the disease at the CDC. "In 2004, we discovered a powerful strain and a more severe disease," he told me at the conference.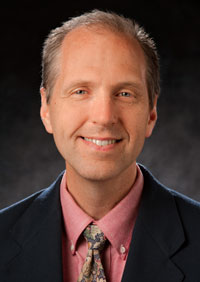 About 15,000 people die from it in the United States every year.
Overuse of antibiotics – prescribing them to fight viruses, for example — has played a role in the infection surge.
The intestines contain about 100 trillion bacterial cells and up to 2,000 different kinds of bacteria, many of which help protect your body from infection, according to the Mayo Clinic. When you take an antibiotic to treat an infection, these drugs tend to destroy some of the normal, helpful bacteria in addition to the bacteria causing the infection. Without enough healthy bacteria to keep it in check, C. difficile can quickly grow out of control.
C. diff "has given a face to the fact that antibiotics are not without risk," McDonald told me.
The good news is that he sees the numbers of C. diff victims leveling off, and perhaps starting to decrease.
Physicians are being more careful in prescribing antibiotics. And hospitals, in particular, have worked to lower infection rates, as the federal Centers for Medicare and Medicaid Services is penalizing hospitals financially for high numbers of cases.
C. diff is more common in hospitals than the better-known MRSA, noted Dr. Dale Gerding, of Hines VA Hospital in Chicago.
Drug treatments — metronidazole, vancomycin and fidaxomicin, which, ironically, are antibiotics — are 80 to 90 percent effective, Gerding told me. But there is a recurrence rate for C. diff of 25 percent.
The United Kingdom's effort to control C. diff included a major public health campaign, and hospitals received infection rate targets. "We saw 80 percent reduction in C. diff,'' Dr. Mark Wilcox of the University of Leeds in England told me.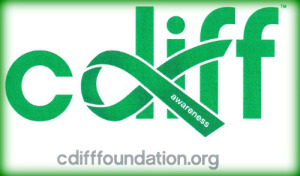 But a new subset of cases has mystified experts. In these instances, the people that did not contract the disease in a health care setting or from antibiotics. For want of a more specific identification of their origin, these are called "community acquired'' cases.
"They're still trying to figure it out,'' Carralla said.
C. diff strikes mainly adults, but there are some pediatric cases. About 17,000 kids get it every year, said Dr. Jeffery Lewis, a pediatric gastroenterologist who practices in metro Atlanta. They're treated with antibiotics as well.
But for some especially difficult recurrent cases, Lewis may perform a fecal microbiota transplant, a procedure that transfers the stool of a healthy donor into the gastrointestinal tract of the patient. The procedure has a high success rate, he said.
An emerging therapy for treating recurrent C difficile is bezlotoxumab, a monoclonal antibody, which is currently under FDA review.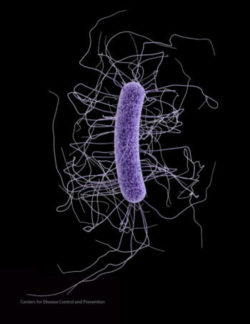 So the treatment weapons are getting more numerous, along with anti-infection products for health care facilities.
Fifteen years ago, C. diff wasn't on the medical radar, said the CDC's McDonald. Now there's more awareness. "We're heading in the right direction. We've got people's attention."
They've got my attention, for sure.