Autumn is the time of year when we're alerted to the need for a flu shot.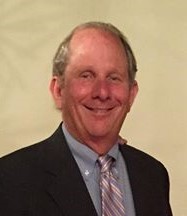 But there's another vaccine adults should consider – one to prevent pneumococcal disease.
In a new GHN Commentary, Kip Adams of Atlanta says many who are at risk for the disease don't get vaccinated against it.
"It is critical to talk to your doctor about preventing pneumococcal disease, especially if you have an underlying health condition,'' writes Adams, who is chief corporate relations officer at COPD Foundation.