Frank Blake, a retired chairman and CEO of Home Depot, has assumed leadership of the Grady Memorial Hospital Corp. board, succeeding Pete Correll.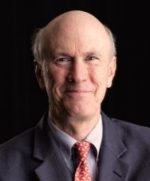 Correll helped rescue Grady from a financial crisis by leading an organizational restructuring eight years ago. A former Georgia-Pacific CEO, Correll will now serve as chairman of the Grady Health Foundation.
Thomas D. "Tom" Bell, Jr., and Michael B. Russell, who worked with Correll to design and implement Grady's governance structure, were also honored for their efforts to bolster the Atlanta safety-net health system.
"I know that Grady and our region will never truly be able to thank them enough for their willingness to share their business acumen, leverage their community relationships and help raise the private funding needed to keep the doors open," said Blake in a statement Monday. "The recognitions announced today are one small way we can memorialize their efforts and will serve as an important reminder that when called, the community answered."
Grady Memorial Hospital's clinic building atrium will be renamed the Correll Atrium and dedicated at a later date, the health system said. In addition, the Grady Memorial Hospital Board Room will be renamed the Bell Russell Board Room and feature a plaque honoring the inaugural GMHC board in its entirety.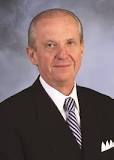 "Pete Correll, Tom Bell and Michael Russell are men who lead by example," said John Haupert, Grady CEO, in a statement. "While Grady's problems appeared insurmountable to many, they identified a
viable path forward that allowed this health system to survive, even as many of our peers throughout the nation were forced to close their doors. Today's Grady is fiscally sound and we are confident that with Pete's leadership as chair of our foundation we will continue to attract the private and philanthropic investments needed for continued improvement and innovation."
Here's an excerpt from Mike King's recently published book "A Spirit of Charity: Restoring the Bond between America and Its Public Hospitals," which details Correll's contribution to Grady's resurgence.