Almost two months after their contract expired, Piedmont Healthcare and UnitedHealthcare reached agreement early Saturday morning on a new deal.
Under the new three-year contract, tens of thousands of Georgians who are United members will regain access to Piedmont's array of hospitals and physicians without facing out-of-network charges.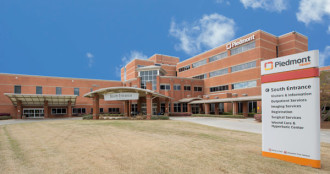 The agreement comes at a critical time — before open enrollment at many workplaces for 2017 coverage, and just as employers are looking to choose health plans to offer their workers.
Especially for people living in Atlanta's southern suburbs, Piedmont's absence would have put a big hole in United's network. Piedmont's hospitals in Stockbridge, Newnan and Fayetteville have a dominant position south of Atlanta's airport.
The renewed agreement is retroactive to July 1, 2016, ensuring that United members who received Piedmont services since the old contract expired will not have to pay extra for being out of network during that hiatus.
"No claims will be considered out of network,'' Daryl Richard, a United spokesman, told GHN on Saturday.
The former agreement involved five of Piedmont's hospitals. The new deal also covers the sixth, Piedmont Newton in Covington, which previously had a separate contract with United.
The contract impasse gained widespread attention due to the size and importance of the two players. Minnesota-based United is the nation's largest health insurer, and Piedmont is one of Georgia's most important health care systems, due to its huge metro Atlanta footprint.

The two sides had traded verbal shots since the original deal expired July 1, with Piedmont saying United was fixated on profitability and shareholders, and United saying Piedmont's demand for 30 percent in reimbursement increases was unsustainable for employers.
But this week, negotiations accelerated, with an all-day meeting Monday being pivotal, said Matt Gove, chief consumer officer at Piedmont.
Piedmont and United declined comment on reimbursement increases for the hospital system. But Piedmont's CEO, in a news release, said the two sides reached "common ground."
"Our priority is our patients and this process has been very tough on them,'' Kevin Brown, president and CEO of Piedmont Healthcare, said in a statement. "We are very happy to have found common ground and a way that Piedmont and UnitedHealthcare can work collaboratively to extend high-quality, patient-centered care in our communities. Our physicians value highly the relationships they have with their patients. The new agreement recognizes the hard work our physicians have put into making the care they provide both higher quality and more cost effective."

Two sticking points from United's standpoint were resolved in the new deal. Piedmont agreed to move its hospitals into United's pricing and quality "transparency'' Web tool for consumers. Its physicians were already participating in that mechanism.
And the new contract will place more emphasis on "value-based'' performance, which generally rewards or penalizes medical providers based on health outcomes for patients. That's an increasing trend in health care reimbursement.
Richard, the United spokesman, said Saturday that the company had alerted current employer "customers," such as Delta Air Lines, that a new deal had been struck.
Delta and another Atlanta-based corporate giant, the Coca-Cola Company, had communicated with both sides about getting a new deal done, noting the issue's importance to their Georgia employees.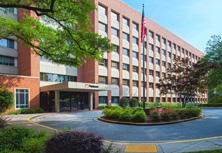 United will send letters to its members in Georgia about the new contract, Richard said.
"We are grateful for the commitment Piedmont has made to value-based health care and look forward to working together to help people receive personalized and more connected care," said Garland Scott, CEO of UnitedHealthcare of Georgia, in a statement. "We thank our plan participants and customers for their support throughout this process and are honored to continue supporting 1.3 million people across Georgia who depend on us for access to quality and cost-effective health care."
Gove said Piedmont is planning to have its physicians' offices open extra hours for patients who had been waiting to get services.
Dave Smith, a consultant with Kearny Street Consulting, said Saturday that open enrollment season probably was an important factor in jump-starting negotiations.
"United probably got some employer pressure'' to reach a deal, he said.