The contract impasse between Piedmont and UnitedHealthcare has now entered its second month, and the two sides have very different versions of where things stand.
United's CEO for Georgia, Garland Scott, told GHN on Tuesday in an interview that the two organizations' differences have narrowed a bit, but that there's still ''a large gap.''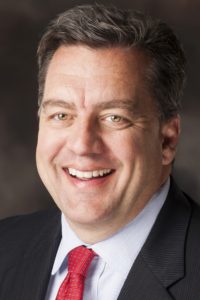 "We're going to stay focused and work hard'' to get a deal done, he said.
Meanwhile, Matt Gove, Piedmont Healthcare's chief consumer officer, said United's bargaining position "has gone backward" over the past month.
"It's not fair to anyone following [the dispute in the news] to pretend we're making progress,'' Gove said.
Their former contract ended July 1 without a new deal in place, meaning that five Piedmont hospitals and hundreds of the system's doctors went "out of network" for tens of thousands of United's members in Georgia.
Contract renewal disputes are usually settled in time, though often at the last minute. It's very unusual for negotiations between an insurer and a health system not to produce a new contract before the old one expires.
For a month now, United patients generally have faced higher out-of-pocket costs if they opt to go to Piedmont facilities and physicians.
Piedmont took another step this week to cement its position, by announcing that it will terminate its contract with United for the only Piedmont hospital still in the insurer's network. Piedmont Newton, in Covington, will no longer be in network for United members Jan. 31, joining the health system's other five hospitals.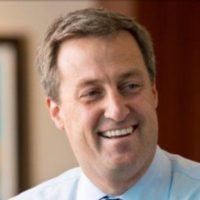 "Our top priority in any negotiation is our patients and their relationship with Piedmont doctors and hospitals — a relationship that United is intent on disrupting," Kevin Brown, CEO of Piedmont Healthcare, said in a statement. "We have asked United to negotiate consistently since last November. These efforts have produced no results and, in fact, United's negotiating position has gone backward in the last month."
"As a result, we are out of network, we will remain out of network and we are planning for a future without United," said Brown. "Our patients, physicians and employees deserve that clarity.''
Meanwhile, United reported that some physicians have left the Piedmont fold to continue to serve the insurer's clients. First Georgia Physician Group and First Georgia Physician Group Pediatrics, with locations in Fayetteville and Peachtree City, have established new network relationships with United.
"We've had patients thank us for keeping them out of the [contract] impasse, and continuing to see them,'' said Dr. Jim Sams, CEO of Privia Medical Group – Georgia, of which the First Georgia group is a member.
United's Scott said that the company will be adding more physicians to its network.
A lot of business on the line
The two feuding organizations both have plenty of assets in Georgia.

Besides its flagship Atlanta hospital, the nonprofit Piedmont system operates Piedmont Fayette Hospital, Piedmont Henry Hospital, Piedmont Mountainside Hospital (in Jasper) and Piedmont Newnan Hospital, along with the recently acquired Piedmont Newton.
Piedmont also has a deal pending with Athens Regional Health System to join its system.
United, meanwhile, covers 1.4 million Georgians with health insurance.
The main sticking point, as in many contract battles, centers on payments for services.

Minnesota-based UnitedHealthcare has said that Piedmont Healthcare has sought to increase the cost of care at its hospitals by nearly 30 percent over the next three years. Local employers say that's too big of an increase, Scott saidTuesday.
United has said that if Piedmont's rate increase is granted, an emergency room visit would cost $340 more than the current fee. A newborn delivery would be $1,950 more, the insurer says.
Piedmont says United's assertion about rates isn't accurate, and that Piedmont is asking for single-digit rate increases annually.
Gove of Piedmont said Tuesday that the United proposal would ''effectively amount to a pay cut for physicians."
Battle in south Atlanta suburbs
The Fayetteville and Peachtree City markets, where the First Georgia group practices, are in the heart of important territory for the contract battle.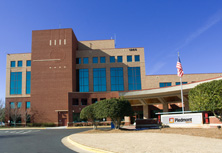 Piedmont operates hospitals in Fayetteville, Stockbridge and Newnan, basically dominating the suburbs south of Atlanta, where many Delta Air Lines employees live to be close to Hartsfield-Jackson International Airport.
Scott said Delta and another Atlanta-based corporate giant, the Coca-Cola Company, have communicated with both sides about getting a new deal. "They value having network access for their members and they value affordability," he said.
United also wants Piedmont to accept some form of performance-based payments, meaning that reimbursements from United would hinge on the quality of medical services delivered, not simply the quantity of them. That's an increasing trend in health care reimbursements.
Another issue that Scott mentions is the insurer's Web tool for consumers to determine the price and quality of services offered. He said, "Piedmont is the only hospital system in Georgia that will not allow customers to have cost and quality information regarding hospitals'' on the company's price transparency tool.

Piedmont's Gove said on price and quality transparency: "We're the most transparent health system in the state of Georgia."
He added that "our focus consistently is what is best the patients and communities we serve."
"United is a for-profit health insurance conglomerate [whose] focus is always going to be on the dollars and cents,'' he said.