Emory Healthcare announced Monday that it has formed a partnership with Stratus Healthcare, an alliance of 21 hospitals and 1,500 physicians in Georgia.
Stratus, created in 2013, is a loose alliance of Georgia health systems, with members cooperating on their common goals but not sharing equity interests. Stratus officials say it's the largest alliance of health care providers in the Southeast.

For Emory, based in Atlanta, the move is part of a strategy of expanding the academic health center's footprint in the state.
But unlike such growing health systems as Piedmont and WellStar, Emory is not seeking to take over other hospitals, said Dr. Jonathan Lewin, Emory University's executive vice president of health affairs and CEO of Emory Healthcare.
"We're looking at building relationships with hospitals,'' he told GHN on Monday.
Emory's recent moves include starting a cancer network through its Winship Cancer Institute, to provide access for patients in other areas of Georgia to Emory cancer specialists for care consultations, the latest protocols and research, and a route for patients to participate in clinical trials.
Macon's Navicent Health this month became the second hospital system to join the cancer network, after Archbold Memorial Hospital in Thomasville.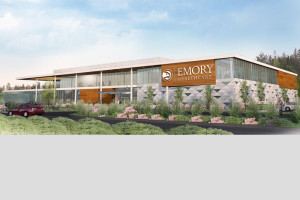 Emory also announced in April a partnership with the NBA's Atlanta Hawks to build a Brookhaven training and sports medicine center. The pro basketball team will gain a state-of-the-art training center for its players, and Emory will provide the latest in sports medicine to amateur, collegiate and professional athletes of all kinds at the Executive Park facility, which will be privately funded.
In addition, Emory plans to renovate the former Emory-Adventist Hospital, a facility in the Atlanta suburb of Smyrna that closed two years ago.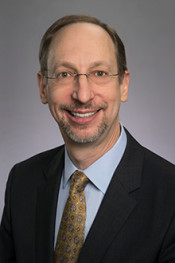 The Emory partnership is a big addition to Stratus.
The Emory Healthcare Network includes Emory University Hospital, Emory University Hospital Midtown, Emory University Orthopaedics & Spine Hospital, Emory Rehabilitation Hospital and the Wesley Woods Center, Emory Saint Joseph's Hospital and Emory Johns Creek Hospital, and the Emory Clinic, and the Emory Healthcare Network physicians.
The Stratus partnership seeks to coordinate health information systems, share medical protocols, and provide telehealth connections to specialists at Emory, among other objectives.
"One of our mission goals was to help the health care of the whole state,'' Lewin said
If a physician in a rural area needs to consult with an Emory subspecialist on a medical care, "we're only a phone call away,'' he said.
Many patients thus would be able to stay in their communities, and get care at their local hospitals, Lewin said.
The Stratus partnership would also help Emory draw patients who need super-specialized services – not provided in their local communities – such as transplants or brain surgery, he said.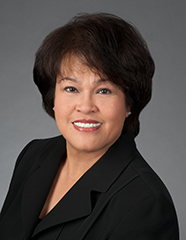 "Emory Healthcare, like Stratus Healthcare, shares a common goal of providing patients with the right access to the right care, at the right cost,'' said Ninfa M. Saunders, president and CEO of Navicent Health in Macon, and co-founder of Stratus Healthcare, in a statement. "We anticipate a stronger network of care for patients throughout our region."
State Sen. Dean Burke (R-Bainbridge), a physician who is chairman of Stratus, said in a statement that "with Emory Healthcare's extensive specialized medical services and educational strengths, this enhanced collaborative will assist hospitals, health systems and physicians across the region in working together for the development of consistent best medical practices."
Lewin said the local Smyrna community is supporting Emory's plan to renovate the former Emory-Adventist Hospital. Emory acquired the property last year, and reopened the hospital on a very limited basis.
The $34 million plan has been opposed in the state regulatory process by WellStar Health System, Lewin said.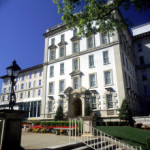 State regulators have approved the project, he said, adding that he hoped that WellStar would now let the renovation occur without regulatory or legal delays.
(The list of Stratus hospitals is on the organization's website: http://www.stratushealthcare.org/)