Jayvious Gilbert's job isn't easy. He's a school nurse in an inner-city Atlanta neighborhood. Bullying among the students is a constant problem.
"For the boys," he says, "I can take them on a walk and try to help work things out. But the girls can be more verbal and personal — very mean to each other."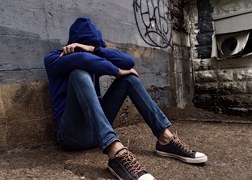 He tries to look beyond the cruel words. Ultimately he says, bullying "means someone is asking for help."
Bullying can take many forms, and there are varying degrees of it. Sometimes it consists of one person taunting and insulting another when they interact. Sometimes it takes the form of repeated physical abuse.
And nowadays there's cyberbullying. Through online connections and social media, a person can be targeted and constantly tormented by an individual or group, often anonymously.
One form of bullying found largely at schools is hazing — mistreatment of students being initiated into fraternities, sororities, sports teams and other school organizations. Such abuse runs the gamut from verbal humiliation to physical degradation to outright violence.
Colleges generally ban hazing. Many high schools go further, banning or strictly supervising any initiation rituals that might lead to hazing. But group solidarity and a "code of secrecy" among students often make it difficult to address the issue.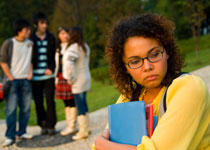 Sometimes bullying at school can create legal problems among adults. A father was banned from a high school in Lithonia recently after he was in a physical confrontation with schoolgirls who had allegedly bullied his daughter, the Associated Press reported.
A health problem that can be fatal
Bullying in children has been known to cause health problems both in victims and in aggressors, according to school counselors and nurses.
Among victims, there's an increased anxiety level, loss of self-esteem and confidence, depression, self-harm and suicidal thinking. Many young victims increasingly skip school to avoid being bullied, causing their academic work to suffer and their educational aspirations to fade away.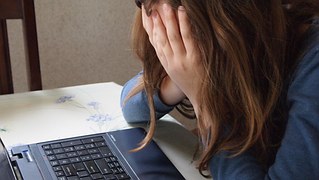 School nurses are often the first line of defense for a student who feels threatened. Gilbert says a student may say, "My stomach really hurts," or "my head hurts and I feel like I'm going to throw up," which can help a student get to an office where they can contact a parent or guardian.
Bullying can lead to tragic results. Many criminals over the years have been characterized as either former bullies or former victims of bullying.
The link between being bullied and committing suicide is well known, and there have been several cases among young people in Georgia. A pre-teen in DeKalb County took his own life in 2009, as did a Columbus 13-year-old in 2013. A teen from the LGBT community decided to end his life in Austell last year.
There are plenty of signs that a child may be a victim of bullying.
They include loss of the child's belongings, damage to the child's clothes or property, and a newfound preference for arriving at school later — perhaps just in time for the starting bell. Less obvious signs might include an unexpectedly depressed mood, anxious personality signs, lower self-esteem, unusually poor academic performance and an increase in isolated behavior, according to experts.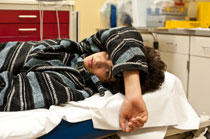 A graduating Alpharetta teenager put it this way: "Teens may not even realize they are being bullied, because they may not be used to healthy relationships in their lives. They somehow feel like they deserve to be in that situation, which they don't!"
Impulse management helps kids
Any school problem is a community problem as well. Businesses often ask about school safety before moving to specific areas, because they are concerned about the well-being of employees' children.
Years ago, in the aftermath of the Columbine school shootings and a bullying-related suicide, Georgia became the first state to pass bullying legislation aimed at schools, according to the U.S. Department of Education. Initially, Georgia law required schools to implement programs in character education, which explicitly addressed prevention of bullying.
The Georgia Legislature added another bill last year that modified the official definition of bullying to include acts of cyberbullying, which can occur through the use of electronic communication, whether or not such act originated on school property or with school equipment.
Atlanta Public Schools and DeKalb County Schools show the most incidents in the state, according to a Georgia Department of Education chart, but they also have a high number of students.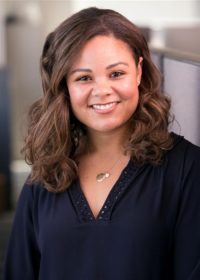 Meria Joel Carstarphen, the Atlanta Public Schools superintendent, implemented a "social-emotional learning'' (SEL) initiative, which addresses bullying, when she was in Texas running the Austin Independent School District. Now she has brought the program to Atlanta.
Kori Sanchez Smith, Atlanta Public Schools' SEL coordinator, says, "If you have always reacted to triggers in a certain way, or always interacted with others in a certain way, you often hear, 'Don't do that, don't do that,' right? . . . You've heard that since you're two, but you may not have ever been taught an opposing behavior."
Choosing the right behavior can begin by thinking through what's bothering you, not just acting on your feelings and emotions. For instance, what is the desired outcome in a given situation? "If I'm mad at somebody, what can I do about that, or what are my options?" says Smith.
"I have a principal who interacts with students in the hallway," says Smith. "He reminds the kids they can belly-breathe, or count to five" before they react to something that upsets them. It gives them time to consider what they should do, and what the result will be. She says the curriculum gives those same tools to students and teachers.
"They are able (or learning) to disagree respectfully and get through a conflict without disrupting the class," says Smith.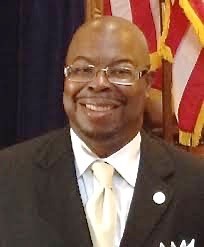 Quentin Fretwell, who manages the anti-bullying program for DeKalb schools, says, "We investigate all allegations and make no judgment calls" before the facts are in.
"When we are able to help one child, it's worth it," says Fretwell. Safe Schools Coordinator for DeKalb schools.
"You can't just say 'Don't do it,' " he adds. "That simply doesn't work with kids."
The approach Fretwell uses includes awareness, training, prevention, procedures and other strategies. Fretwell says, "It's not only a school issue, it's a societal issue, and can be seen anywhere."
He's talking partly about cyberbullying. Two generations have been raised with smartphones, and bullying has been taken to a "whole new level," he says.
Making sure everyone with an interest in the child's welfare is involved is the key to solving the problem, Fretwell says.
All DeKalb County school students and local school personnel are asked to sign an Anti-Bullying/Harassment/Hazing Pledge in DeKalb County Schools as part of an ongoing campaign. Students pledge that they will refrain from participating in or supporting any of these activities. "We see this as a great opportunity to help kids," says Fretwell, Safe Schools Coordinator for the county schools.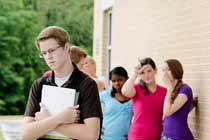 According to Fretwell, state law stipulates that a student in grades 6-12 who commits three acts of bullying is to be assigned to an alternative school. "In addition, state law and our district policy support progressive discipline," he says.
In this ongoing campaign, schools focus on training staff, students, parents, and the community on topics related to bullying, harassment and hazing.
"You can't expect students to learn math and science when they are being bullied," says Fretwell.
Judi Kanne, a registered nurse and freelance writer, combines her nursing and journalism backgrounds to write about public health. She lives in Atlanta.