A federal health care agency Wednesday released its first overall star ratings for the quality of hospitals, and just two Georgia facilities earned the top five-star designation: Gordon Hospital in Calhoun, and Northside Medical Center in Columbus.
The Centers for Medicare and Medicaid Services (CMS) rated 3,617 hospitals on a scale of one to five stars. Almost half received three stars, the average score, reported Kaiser Health News, while only 102 earned five stars.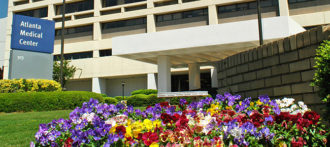 In Georgia, five hospitals received the lowest score of one star: Grady Memorial Hospital in Atlanta; the Medical College of Georgia Hospitals and Clinics in Augusta; Phoebe Putney Memorial Hospital in Albany; Piedmont Henry Hospital in Stockbridge; and WellStar Atlanta Medical Center.
The hospital industry nationally has fought against the release of the ratings, saying that those facilities that treat the most difficult medical cases were put at a disadvantage. But Medicare maintained that consumers need an easy-to-understand way to judge the quality of hospitals. (Here's a link to Hospital Compare.)
The American Hospital Association said Wednesday said the ratings "are not ready for prime time."
And Georgia Hospital Association President Earl Rogers said in a statement, "We are concerned that the CMS hospital star rating oversimplifies the complexity of delivering high-quality care and creates more confusion for the health consumer."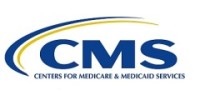 "Rating overall hospital care is far more complex than a simple star rating and a one-size-fits-all approach, which unfairly penalizes teaching hospitals and those hospitals that serve a disproportionate share of uninsured patients,'' Rogers said.
CMS said it used 64 quality of care measures already reported on its Hospital Compare website and summarized them into a single rating.
That rating includes quality measures for routine care, such as care while being treated for heart attacks and pneumonia, to quality measures that focus on hospital-acquired infections, such as catheter-associated urinary tract infections.
CMS used data from both Medicare patients and those covered by private insurance.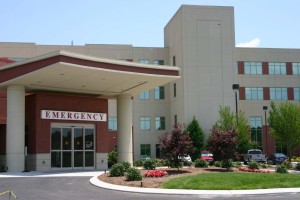 Medicare also publishes star ratings for nursing homes, physicians, and home health agencies, but none of those has generated as much dissent as the hospital measures.
"The new CMS star ratings program is confusing for patients and families trying to choose the best hospital to meet their health care needs,'' Rick Pollack, CEO of the American Hospital Association, said in a statement. "Health care consumers making critical decisions about their care cannot be expected to rely on a rating system that raises far more questions than answers. And it adds yet another to a long list of conflicting rating and ranking systems.
"In addition, we are especially troubled that the current ratings scheme unfairly penalizes teaching hospitals and those serving higher numbers of the poor."
Rogers of the Georgia Hospital Association said that "when selecting a health care provider, we encourage patients to use all available tools at their disposal, such as talking with family and friends and consulting with doctors, nurses and other practitioners.
The four-star rated hospitals in Georgia include several urban/suburban hospitals, but also a few in rural parts of the state. The former category includes Coliseum Northside in Macon; Emory University Hospital in Atlanta; Gwinnett Medical Center in Lawrenceville; Redmond Regional in Rome; and St. Mary's Hospital in Athens.
The rural four-stars include Elbert Memorial in Elberton; Evans Memorial in Claxton; and Chatuge Regional in Hiawassee.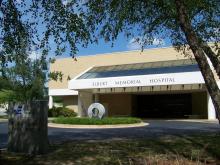 Chris Kane, a consultant with DHG Healthcare, said that "it was surprising that less than 3 percent of hospitals [nationally] received five stars."
"Not surprisingly the industry resents a process that converts a complex patient care process into a 5-star rating system,'' Kane said. "Health care leadership bristles at the thought of a Zagats-like evaluation approach. Human nature is to question the methodology or the data when one has concerns about your institution's score."
He said safety-net hospitals and academic medical centers may have some merit in their arguments that they are treated unfairly in the ratings. Still, Kane added that the Hospital Compare process "may be imperfect but it is an appropriate initiative to combine the key variables: quality, cost and customer service.''
Kaiser Health News reported that Medicare awarded five stars to relatively obscure hospitals and a notable number of hospitals that specialized in just a few types of surgery, such as knee replacements. There were more five-star hospitals in Lincoln, Neb., and La Jolla, Calif., than in New York City or Boston. Memorial Hermann Hospital System in Houston and Mayo Clinic in Rochester, Minn., were two of the only nationally known hospitals getting five stars, reported Jordan Rau of KHN.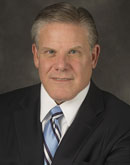 CMS said the star rating will be updated quarterly, and will incorporate new measures as they are publicly reported on the website.
Grady said Wednesday that it agreed with industry statements about a bias against safety-net and teaching hospitals.
"Grady is committed to providing safe, high-quality health care for all people, including the most vulnerable,'' Dr. Robert Jansen, chief medical officer and chief quality officer for Grady Health System, said in a statement.

The CMS star rating, he said, "does not reflect the great strides Grady has made to give our patients the best care possible and the rating introduces confusion for patients rather than clarity."
"The ratings do not account for the many socioeconomic factors that pose obstacles to sustained patient health," Jansen said. "This is particularly true for the nation's teaching hospitals, like Grady, that care for sicker patients in a diverse and complex environment. CMS even acknowledges this bias in its own materials."
Grady is working with other organizations to address concerns with what safety-net providers see as the fundamental unfairness of these ratings, Jansen said. "Meanwhile, we remain dedicated to our mission of fulfilling the region's unmet medical needs and improving the quality of care Grady offers."