Just a few years ago, the words "opioid epidemic" would have raised moderate public concern at best. Now, not a day goes by without news reports citing the latest statistics on overdose deaths and the most recent political initiative to combat the raging trend in drug abuse.
The numbers are staggering. Opioid-related overdose deaths – primarily due to prescription painkillers and heroin – have more than quadrupled since 2000. Georgia is among the states where the increase has been particularly steep: more than 10 percent since 2013.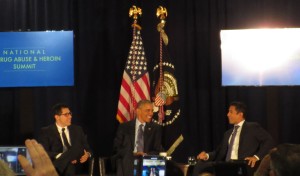 The nation's opioid epidemic has grabbed the headlines and hence has become a pressing political priority, "right up there at the top of our radar screen," as President Obama said recently at the Drug Abuse and Heroin Summit in Atlanta.
The heightened awareness is a good thing. It could mean more funds available in future federal and state budgets to broaden access to treatment services. And it could also draw attention to the group most affected by the opioid epidemic: young adult abusers.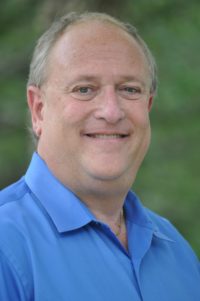 According to the CDC, heroin use has more than doubled among people ages 18 to 25 in the past decade. Almost half of them come to use heroin by way of opioid painkillers. As prescription drugs become too expensive and access too difficult, many choose heroin as a cheaper, more accessible alternative. Heroin works on the brain's receptors almost identically to opioid painkillers. The death rate is rising from heroin now laced with fentanyl, an opioid 50 times more potent than morphine.
Having worked with young adults for more than 25 years, I've learned not only how they became addicted – whether to opioids or other substances like marijuana, cocaine and alcohol – but also that their attitude toward overcoming the disease is profoundly different from older adults. Most importantly, I've learned that young adults require a different treatment approach.
Achieving and maintaining sobriety is a daunting struggle at any age, but for young adults it is statistically proven to be even more so. Issues such as newfound independence, peer pressure and collegiate "expectations" make staying sober a challenging process for them in comparison to adults.
Taking these and other issues into account is key to a successful recovery. In general, young adults need more time and more exclusive treatment than others.
Many gravitate to opioid replacement therapies such as buprenorphine, also known as subutex, or suboxone. While outpatient studies point to the success of these therapies (as methadone replacement therapy for heroin users did years ago), in my experience the opioid replacement is used to stay out of withdrawal while other addictive behaviors continue. I find opioid blockers (non-addicting) such as naltrexone much more effective in achieving non-opioid replacement recovery.
I've gotten to know young adults' drugs of choice. I've also learned their typical behavioral patterns, family dynamics and their tendency to avoid feelings at all cost. I spent many years directing a young adult program that generally lasted four weeks in a partial hospitalization level of care (day treatment). This was generally followed by two weeks in an intensive outpatient level of care (two to three hours a day) while living in a so-called three-quarter way house, a sober living space.
Many young adults arrive to treatment cognitively impaired due to longstanding use of drugs and/or alcohol. Marijuana alone causes significant cognitive inefficiencies. So do heroin and prescription opioids like Roxicodone, benzodiazepines like Xanax and Klonopin, as well as cocaine, methamphetamine, spice (synthetic marijuana) and bath salts. In my experience, it takes a minimum of two to four weeks in detox to see cognitive clearing in the young adult.

It's also common to see these patients attempt to maneuver their way out of treatment during their first one to three weeks. They "work" on their parents in an attempt to undermine their treatment. These young people have rarely, if ever, followed rules and are used to getting their own way when they defy parental authority. Extensive work is needed with the young patients and their parents in regard to detox, healthy boundaries and consistent messages.
It's not until after the third or fourth week that the young adult settles into the treatment routine and becomes more willing to do the difficult work ahead. I've seen significant progress made by patients and their families during weeks four to 10. Individual and group therapy is more effective as consistent boundaries develop. During that period, healthy coping mechanisms are discussed as well as management techniques for overt and covert cravings. Weekly family therapy is a must, and all parties involved must learn to deal with oppositional and defiant behaviors.
As an addiction physician who specializes in treating young adult patients, I find the level system, a form of contingency management, especially important during this time of emotional and behavioral growth. As the young adult continues through weeks 10 to 12, he or she is able to formulate a significant after-care plan of structured support, including random urine drug screenings (with qualified personnel witnessing the collection of all samples).
In my experience, it takes a minimum of 90 days before a young adult patient is ready for an intensive outpatient level of care. The young adult patient is much more appropriate for a ''three-quarter way'' house level of structure at that point. Any significant mood disorders have been addressed and treated by this time.
In addition to the specified length of a successful recovery program, I also believe that young adults should be treated in an age-specific setting. Historically, young adult treatment was combined with that of patients 26 and older. Over the years, we repeatedly heard feedback from older adult patients that the young adults were disruptive and created distractions in these groups.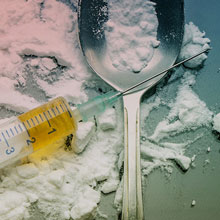 Experts in addiction treatment generally recognize that young adults find achieving sobriety more difficult than their adult counterparts do.
Also, they are experiencing significant life changes and are subject to intense peer pressure. A young adult recovery program must be designed to address these difficulties and tailored to the therapeutic needs of young adult patients, as they are learning to navigate their constantly changing social environment.
While living in a structured patient community, young adults begin to experience a life free from active addiction. As they progress through the levels of care, each comprising a broad spectrum of specialty groups and services, patients also actively participate in 12-Step recovery programs and weekly sessions with their physicians and counselors.
Also, I found it mutually beneficial for young adult and adult patients to participate in some activities together. Weekly community dinners with combined age groups, followed by a 12-Step meeting and specialty group sessions, provide a meaningful therapeutic environment for the two groups to support and learn from each other.
Family therapy is critical in the treatment of young adults. Patients and their families participate in weekly family sessions, as well as psycho-educational and psychotherapeutic groups designed to help them explore addiction, co-occurring psychiatric disorders, and the impact those diseases have on the entire family.
The families have an opportunity to change as well, since addiction does not occur in a vacuum. I've actually seen parents try to undermine a child's recovery due to discomfort created in them by the child's healthier behavior. However, at this point the focus should no longer be on the young adult's behavior. Parents have to look at their own relationship!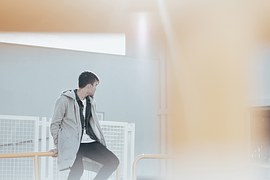 As young adults begin to recover from the shame and stigma that permeates the disease of addiction, they can learn how to relate to themselves and others in a healthier, more meaningful way. This process gives patients an opportunity to develop and practice newly learned coping mechanisms and socialization skills necessary to maintain abstinence.
It is of critical importance that young adults, the most vulnerable of substance abuse patients, benefit from the current wave of public attention to the nation's opioid epidemic. Hopefully in the future, many more young adults can be treated in an age-specific setting, and with that, will be better prepared to face life's challenges substance-free.
Michael L. Fishman, MD, is the Director of the Young Adult Program at Talbott Recovery in Atlanta, and a nationally recognized leader in the treatment of young adults suffering from addictive diseases. Dr. Fishman is board certified by the American Board of Addiction Medicine; he is a Diplomat of the National Board of Medical Examiners, and a Fellow of the American Society of Addiction Medicine (ASAM). Twitter: @TalbottRecovery