I grew up in Georgia and always dreamed of playing high school football. Unfortunately, neither my DNA nor my mom shared that vision.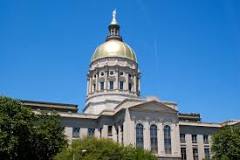 But now, I'll finally have my chance to play quarterback. This month, I will complete my medical training and begin practicing as a primary care physician (PCP) in Gwinnett County. A good PCP is the quarterback of the medical team. He leads a team of doctors and health professionals to care for individual patients and an entire population. Dr. Allan Goroll, my primary care preceptor at Harvard Medical School and a national leader in health policy, developed this paradigm and inspired me to enter the field.
But too few of my colleagues view PCPs as quarterbacks. The medical community has devalued primary care through low payments. Perhaps that explains why only 19 percent of general medicine residents ultimately chose to practice primary care last year, down from 54 percent in 1998. In the face of mounting debt and a portfolio of early adulthood expenses, medical students and residents gravitate to more lucrative branches of medicine.
The shortage hits hardest in places like rural Georgia. A 2011 Georgia Board for Physician Workforce discovered that six Georgia counties had no family medicine physician, 31 no internist. A 2013 report by the American Association of Medical Colleges ranked Georgia 44th in the number of practicing PCPs. The crisis will worsen as baby boomers age and diseases like diabetes and hypertension become more prevalent. And scores of physicians are exiting the profession early due to burnout.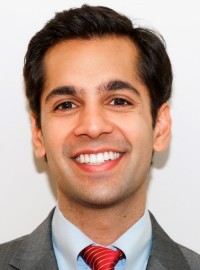 Health care will be at the top of the Georgia Assembly's agenda next year. My experience in government and medicine has led me to a clear conclusion: Investing in a robust primary care infrastructure is the most efficient, reliable strategy to lower costs, improve care, and enhance patient satisfaction.
To achieve a high-value health care system in Georgia, we must:
** Continue increasing Medicaid payments for primary care to match Medicare levels. Fairly compensating PCPs will improve continuity and incentivize doctors to see Medicaid patients. Many physicians can no longer afford to see them. We can expand access and reduce the burden of costly urgent care and emergency room visits. The Assembly should continue its efforts to reach this goal.
** Prioritizing primary care recruitment and retention. Gov. Nathan Deal announced in February that Mercer University School of Medicine and Morehouse School of Medicine will receive $70 million to prioritize training future primary care physicians. But our representatives in Washington need to advocate for more primary care residency slots in Georgia so these medical students can continue training locally – another area in which the governor has shown leadership. But to accomplish the ultimate goal of retaining more PCPs, we also need to pass meaningful loan forgiveness for PCPs educated in Georgia who choose to stay. Current federal loan forgiveness policies are far too narrow.
** Ensure health insurance network adequacy. Commercial insurance plans are narrowing their provider networks to decrease costs. But doctors like me are uncompromising in providing excellent care – we want to send our patients to the best specialist or hospital when they need that level of care. The state insurance commissioner and the Legislature must ensure patients have sufficient choice and freedom in selecting their health care providers and services.
** Level the playing field. PCPs who offer essential in-house services like labs deliver more cost-effective, convenient care for patients and the overall system. Yet they are paid less for performing the same lab work as the large hospital down the street. By correcting the disparity and enacting site-neutral payments, we can protect health care consumers and enable primary care doctors to invest in comprehensive care delivery.
I returned home to quarterback primary care where I grew up. With continued leadership from our policymakers and the health care community, we can foster a more primary care-centric, physician-friendly environment. The result will be a healthier population, a more robust economy, and an exemplary model for the nation.
Dr. Deep Shah, MD, MSc, is a graduating medical resident from Emory. He serves on the board of Georgians for a Healthy Future and national committees for the American College of Physicians. Views are his own. You can reach Dr. Shah via email deepjshahmd@gmail.com or follow him on Twitter @DeepShahMD.