Georgia's ranking among states on children's overall well-being fell from 40th to 42nd in the annual Kids Count report.
The 2016 report, released this week by the Annie E. Casey Foundation, judges each state on four categories: children's economic well-being, education, health, and family and community. It generally compares data from 2008 with those from 2014, the most recent year available.
The percentage of Georgia children living in poverty increased to 26 percent from 20 percent in 2008, mirroring a national trend, the report said.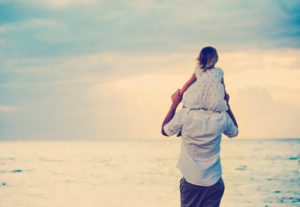 Georgia showed improvement in all four health categories: percentage of low-birthweight babies; rate of uninsured children; child and teen deaths; and teens who abuse alcohol or drugs.
Still, the Georgia numbers in the first three categories were worse than the national average, while the alcohol/drug abuse figure equaled the U.S. mark.
Births to teenage mothers dramatically improved in Georgia, from 50 per 1,000 in 2008 to 28 in 2014.
The Kids Count report ranked Minnesota, Massachusetts and Iowa as the top three states for children.
Several Southern states ranked at or near the bottom, including Florida at 40; South Carolina, 41; Texas, 43; Arkansas, 44; Alabama, 46; Louisiana, 48, and Mississippi, 50.
The report noted some positive trends nationally, including more children having health insurance; an increase in the high school graduation rate; and fewer teens abusing drugs or alcohol.
"Yet unemployment remains above the national average for African-Americans and Latinos, for workers with only a high school diploma or less, and for young adults,'' the report said. "Even as more affluent families have recovered, the child poverty rate remains high. The steep cost of college is making it difficult for young people to obtain the skills and credentials that lead to greater earnings and economic mobility."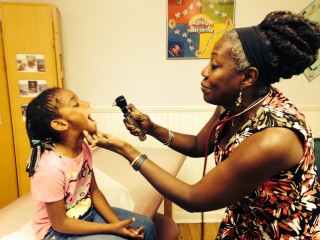 The increase in children's poverty "is very disturbing,'' said Dr. Evelyn Johnson, a Brunswick pediatrician who sees many kids on Medicaid in her practice. Some children in Georgia don't have access to a pediatrician, she said, adding that some doctors won't accept Medicaid patients due to the low reimbursement rates for health care providers.
Children who have untreated health problems or lack access to nutritious food won't perform as well in school as others, Johnson said Wednesday.
"It's very difficult to get out of the poverty cycle, once you fall into it,'' she said.
The report found Georgia children showed higher rates of proficiency at reading and math, but 30 percent of high school students in the state don't graduate on time, versus 19 percent nationally.
"We can see broad trends that are important to watch in our overall state ranking,'' Emily Pelton, executive director of Voices for Georgia's Children, said Wednesday.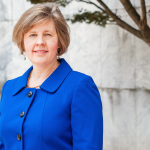 "Where we see encouraging improvements, as in education, we can point to some positive forces driving progress, such as the Georgia Grade Level Reading Campaign,'' Pelton added. "Unfortunately, the data also shows us that we need to do more to invest in the economic well-being of our kids and continue to increase their rates of insurance enrollment so they can be healthy, fulfill their potential, and become a strong future workforce.
"As people who care about and advocate for children, we should take heart in the improvements, but we are still quite a long way from being able to rest on our laurels."