News stories of possible terrorism in the skies and long waits on the ground are grabbing the headlines as summer air travel heats up. Lingering in the background are ongoing discussions of pilot health and its impact on airline safety.
The issue jumped to the forefront last spring when the co-pilot of a Germanwings flight locked himself into the cockpit and deliberately crashed the plane into the French Alps, killing all 150 people on board. An investigation revealed that the co-pilot had a long history of severe depression, along with suicidal tendencies. Yet some critical information about his mental condition got stuck in a pile of European Union red tape and medical privacy protection rules.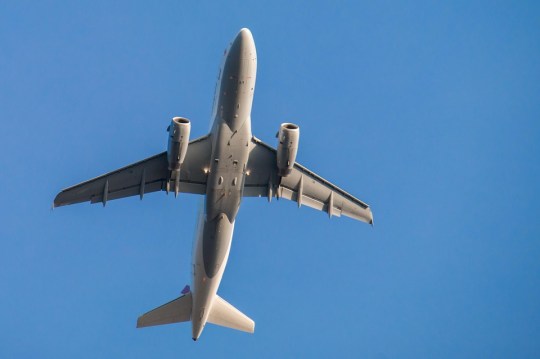 And while that story has faded from the news, aviation experts continue to debate whether tougher health screenings and stricter medical oversight of pilots should be implemented. It's a debate that resonates in Georgia, which is home to the world's largest commercial airport, Hartsfield-Jackson in Atlanta, and the world's second-largest passenger airline, Delta Air Lines.
"I wouldn't have the arrogance to say this could have never happened in the United States," says Dr. Alan M. Kozarsky, an aviation medical examiner (AME) who practices in Atlanta and Cartersville. But he thinks U.S. regulations for pilot health screenings and medical oversight are "already pretty tough and quite extensive."
In the past three decades, at least half a dozen fatal crashes have been attributed to intentional actions by pilots. None happened on U.S. carriers, though at least two scary incidents have occurred. In 1994, a FedEx pilot attacked his colleagues before being subdued. In 2012, a JetBlue Airways captain was locked out of the cockpit because of his erratic behavior.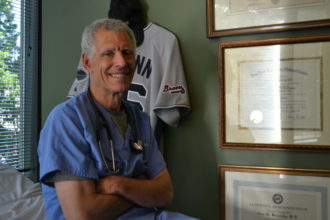 As European regulatory bodies, as well as the U.S. Federal Aviation Administration (FAA), have been reviewing existing aeromedical standards and procedures, the role of aviation medical examiners such as Kozarsky have come into focus.
AMEs often have backgrounds as flight surgeons (the military term for all aviation medical officers), primary care doctors, or occupational medicine specialists. Flight medicine is neither a medical residency nor a fellowship, but it does require intense special training for certification. Though appointed and approved by the FAA, aviation medical examiners operate as independent physicians. Airline pilots usually choose their own flight doctors and pay for their own exams.
Kozarsky, who's an ophthalmic surgeon in his regular practice, also holds a private pilot's license. He sees pilots for their initial aeromedical exams and for periodic screenings. Commercial pilots are required to get medically certified once a year until they turn 40, and every six months after that.
A pilot must complete a checklist on the FAA's secure website before visiting the flight doctor's office. The form asks for acute and chronic physical and mental conditions; recent physician visits; as well as a comprehensive list of all prescription and non-prescription medications the pilot is taking or — especially in the case of anti-depressants — has taken in the past.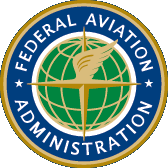 The actual aeromedical exam starts with a brief mental health assessment. The flight doctor has an informal conversation with the pilot, which may include talking shop or discussing the aviator's recent travels and family life. "I'm trying to get an impression of their emotional, psychological status," Kozarsky says. If the pilot seems nervous, distracted or stressed out, "I'll start to ask more questions."
The AME then gives the pilot a standard physical exam, checking weight, height, pulse, blood pressure, hearing, and in particular, vision. There's a urinalysis every time, and an EKG once a year after age 40.
"What we are screening for most is incapacitation, or conditions and events that can cause, or reveal, incapacitation," says Kozarsky. Issues in the patient's past, such as a military medical discharge, a rejection for health insurance or a suicide attempt, will prompt further questions.
Plenty of disqualifiers
Among the disqualifying conditions for pilots — besides such obvious problems as hearing and vision difficulties or poor reflexes — are diabetes, cardiovascular diseases, neurological disorders such as epilepsy, and mental disorders ranging from psychosis and bipolar disorder to substance abuse.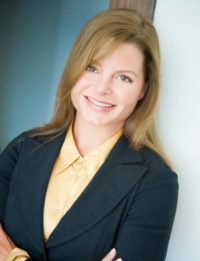 But pilots suffering from some conditions may get waivers, called "special issuances," under the right circumstances. For example: "High blood pressure is disqualifying," Kozarsky says, but if it is treated and under control, a certificate is typically issued. The same applies to some forms of pre-diabetes that can be controlled by diet or oral medications.
If the aeromedical exam goes well, the flight doctor hands the medical certificate to the pilot. If the exam raises any concerns, the AME refers the case to the FAA for a decision. "Denials do not occur here," says Kozarsky. About 5 percent of his pilot-patients don't pass the exam, he says, a figure he thinks is average for the industry.
The Germanwings disaster has fueled calls for more robust and comprehensive medical screenings and tougher oversight. A task force set up by the European Aviation Safety Agency (EASA) suggests that blood tests become a mandatory part of every aeromedical exam. Experts, however, are skeptical, since the periodic checks give only a snapshot of a pilot's current health status. "Regulatory authorities need to be careful not to provoke a knee-jerk reaction to the event," says Terry von Thaden, an aviation safety expert at the University of Illinois at Urbana-Champaign.
So far, the FAA has not mandated any changes in standards or procedures. Von Thaden says the system already has mechanisms in place to prompt deeper examination. Whenever a red flag goes up, the AME or the FAA can request additional information from the pilot's treating physician. Pilots are required to authorize the release of their medical data.
Kozarsky says this is usually not a problem. "Pilots are highly motivated. They need their medical certificate more than they need their privacy." And he adds, "After all, it's their livelihood."
Pilots' self-interest is why Kozarsky, like many of his colleagues, thinks the current system works well, despite criticism that it largely depends on what pilots are willing to reveal about themselves.
While individuals occasionally try to cheat the system, Kozarsky says the potential sanctions are an effective deterrent. "If it's ever determined that a pilot gave false or incomplete information, or withheld information, the FAA revokes all the pilot's licenses." Getting a license back after it's been revoked is very difficult if not impossible.
Disagreement over drug tests
In the wake of the Germanwings disaster, some experts recommended ramping up random alcohol and drug testing for pilots, which is not standard in many European countries but has long been common practice in the United States and Australia.
Also, many U.S. airlines, in cooperation with pilot unions, have created non-punitive support programs where pilots with substance abuse or other mental health problems can safely seek help without jeopardizing their careers.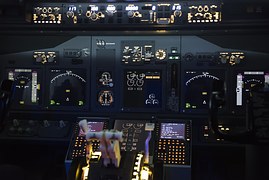 Pilots suffering from mild depression are also allowed to take commonly prescribed medications, like Prozac and Lexapro. As long as their condition is monitored by a psychologist and is reported stable, those pilots receive a special medical issuance.
"The biggest fear of many pilots after the Germanwings disaster was that those programs would be closed," says Kozarsky. If that happened, pilots suffering from depression might not be allowed to fly, or they might take the drugs secretly, or stop taking them altogether, "which would make their condition worse."
Some aviation experts, like former senior U.S. regulator Ken Quinn, suggest "more intrusive checks" of a pilot's psychological history. Others want to make an in-depth psychological evaluation part of every periodical aeromedical exam.
In-depth mental health screenings may help if there is already an indication of a problem, says von Thaden, but she doesn't think they need to be a routine part of the periodic medical exams. "I liken it to performing a brain scan at every doctor visit to check for cancer. It's a waste of resources," she says.
"If someone has malicious intent and wants to cheat the system, they will," von Thaden continues. "All it takes is a little digging around on the Internet to understand how to 'correctly' pass a psychological assessment."
The industry has put multiple layers of safeguarding and monitoring in place. "The airline pilot profession in North America is one of the most highly vetted careers today," said the Air Line Pilots Association, the world's largest pilot union, in a written statement. "U.S. pilots are continuously evaluated throughout their careers through training, medical exams, crew resource management."
Some airlines, like Delta, which declined to discuss details about its pilots' health screenings, offer peer-to-peer counseling programs in which pilots can speak freely with fellow aviators and avoid going through official company channels.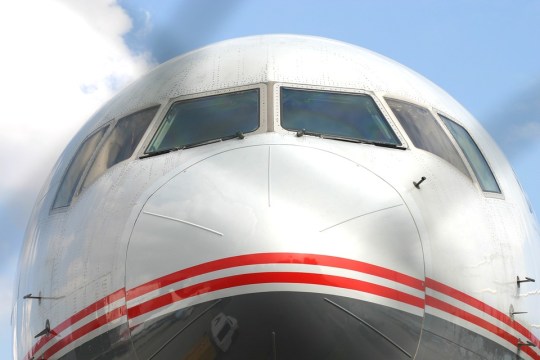 Unlike in most of Europe, pilots in the United States are trained to watch their own, to evaluate their crew members prior to every flight by looking for signs of emotional, mental or physical distress. Most of the evaluating happens through casual conversation about the pilot's professional background or personal life.
If a pilot or a flight attendant finds a colleague's behavior to be erratic, or potentially risky to passengers and crew, there are several ways to make a confidential report, either through the company or the union. But many pilots feel ambivalent about what they call "snitch programs," which they feel might allow someone to sabotage a colleague's career over a personal grudge.
While overall, medical examinations of pilots are similar in Europe and the United States, the major difference lies in information sharing. Strict data protection laws in many European countries, and Germany in particular, prevent regulators from getting full access to pilots' medical records, even data gathered by medical aviation examiners.
In the United States, by contrast, the FAA is entitled to review all present and past medical records compiled by AMEs for pilots licensed to operate on U.S. carriers.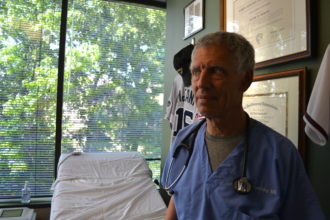 What about a doctor's responsibility?
In Canada, every physician who examines a pilot is legally required to report any finding that might suggest a safety risk.
In the United States, sharing medical data is a sensitive issue that often raises privacy concerns.
Those are concerns that, in the case of the pilot profession, Kozarsky cannot understand. "Is it really appropriate to talk about political correctness when you are flying people around the skies?" he says. "Which kind of medical information can be so secret that it justifies betraying the safety of society?"
Katja Ridderbusch is an Atlanta-based foreign correspondent for German news media, including the national dailies "Die Welt" and "Der Tagesspiegel," as well as German national public radio. She frequently reports about health care in the United States.