North Georgia Medical Center in Ellijay has closed and will be replaced by an emergency department under an agreement that its owner recently signed with Piedmont Mountainside Hospital in nearby Jasper.
Piedmont will lease the ER as well as a nearby medical official building and facilities that have physician offices and other services.
The owner of the hospital, Atlanta-based SunLink Health System, recently gave 30 days' notice that it's closing North Georgia Medical Center, and the hospital reported on its website that it closed Monday. A SunLink subsidiary will continue operating the 100-bed nursing home there.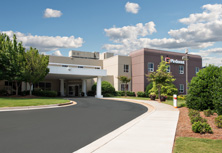 The hospital closing follows the shutdown of four other rural hospitals in Georgia since the beginning of 2013. The rural health crisis in the state has fueled legislation and an initiative by Gov. Nathan Deal to shore up the finances of such hospitals.
Another rural facility, Hutcheson Medical Center in the northwest Georgia town of Fort Oglethorpe, closed in December, but a new organization, ApolloMD, has reopened the ER and other parts of the hospital, which has been renamed Cornerstone Medical Center.
The Piedmont lease agreement followed a state agency's determination that such an arrangement does not require approval under Georgia health care regulations known as Certificate of Need (CON). These CON laws help determine where hospitals are located and how they operate.
Piedmont Healthcare told GHN that it hopes to reopen the now-closed North Georgia ER by Nov. 1.
"Our hospital in Jasper, Piedmont Mountainside, already serves a fairly large number of patients from Gilmer County and Ellijay,'' said Matt Gove, chief consumer officer for Piedmont Healthcare. "We're excited to move some of that care into the community, particularly since the ER has been closed for three months."'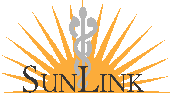 SunLink's CEO, Robert Thornton, could not be reached for comment Wednesday. Thornton told GHN in January that North Georgia Medical Center has been losing money, and that many people needing inpatient care are already going to Piedmont Mountainside, about 20 miles away.
Besides Mountainside, Piedmont Healthcare runs five other hospitals in the state, including its flagship facility in the Buckhead district of Atlanta. Piedmont also has an agreement in place for a partnership with Athens Regional Health System.
(The Atlanta-based system, meanwhile, is locked in a contract dispute with giant health insurer UnitedHealthcare. That contract expires at the end of the month, and could affect tens of thousands of Piedmont patients who are members of United. If the contract lapses without a new deal in place, these patients would face higher out-of-pocket costs if they sought care at Piedmont facilities or with their doctors. Here's an article on the standoff. )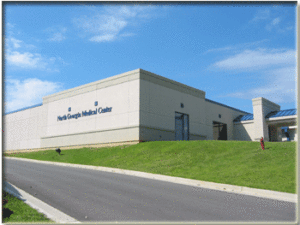 The Ellijay closure reflects the financial crisis facing rural Georgia hospitals, said Jimmy Lewis, CEO of HomeTown Health, an association of rural hospitals in the state.
Rural hospitals are dealing with high levels of uncompensated care, he said Wednesday. "Even people who appear to be insured are underinsured because of high deductibles."
These facilities also deal with a heavy administrative burden from dealing with reimbursement complexity, Lewis added.
"Because of the tremendous cash crunches," Lewis said, "there is the clear possibility that other hospitals can close this calendar year."
Hospital industry leaders in the state have called for Georgia to expand its Medicaid program as outlined by the Affordable Care Act. That would turn many uninsured patients into paying customers for struggling hospitals, industry officials argue.
But Georgia's political leaders, citing costs, have rejected Medicaid expansion, though 31 other states have pursued it.
Gov. Deal, through his rural hospital stabilization committee, has developed a pilot program in four rural areas that supports a "hub and spoke'' model to relieve the burden on rural hospital emergency rooms.
And earlier this year, the General Assembly passed a bill that would allow an individual or corporation to get a state tax credit for donating money to a rural health care organization. The new law has drawn great interest from rural hospitals, Lewis said.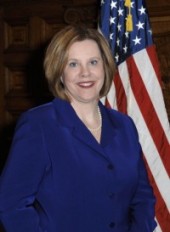 Georgia is a Republican-led state, and most calls for Medicaid expansion have come from Democrats, with little effect. But now an influential Republican lawmaker has called for the state to "re-examine'' expansion, WABE reported.
State Sen. Renee Unterman (R-Buford), the head of the Georgia Senate's Health and Human Services Committee, told WABE that she thinks the state should look at negotiating a federal waiver, as other Republican-led states have done, to tailor how any potential Medicaid expansion would work.
"We have to open that box and look just a little bit and see what's available," Unterman said. "Hopefully, if you draw down federal dollars, you can free up some of those state dollars. Right now, we're just pumping out state dollars to stay in the midst of the crisis."