Emory University's new president has an extensive public health background that she says has provided great preparation for the job.
Claire E. Sterk, who was selected last week as the 20th president of the Atlanta institution, told GHN in an interview Thursday that her experience as a researcher helped develop her ability to deal with different kinds of people and realize the importance of listening, among other skills.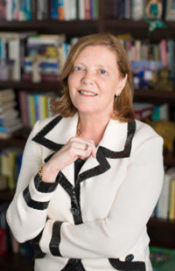 Sterk has been serving as the university's provost and executive vice president for academic affairs since 2013. (Emory Healthcare, with its several hospitals, is connected to Emory University.)
A native of the Netherlands, she came to the United States in the 1980s and became a visiting scientist at the CDC, where she worked on HIV/AIDS.
Later she worked at Georgia State University before coming to Emory's Rollins School of Public Health in 1995. Her husband and research partner, Kirk Elifson, serves on the faculty of the Rollins School.
Sterk's research topics have included HIV/AIDS, addiction, mental health, and tobacco use, with a focus on community-based interventions.
She led pioneering research on the connection between HIV, drugs and prostitution.
A main theme of her work, she said, is ''trying to understand behaviors'' in health. One example was a study of the reasons why people smoke.
A paper she co-authored revealed that most active smokers perceive themselves as experiencing benefits from their cigarette use, including increased relaxation, diminished nervousness in social situations, enjoyment of the taste of cigarettes when smoking, and greater enjoyment of parties when smoking.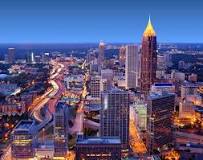 Her health research has taken her not only to academic settings, but to impoverished areas of Atlanta.
The work "allowed me to focus on the lives of people who often fell through the cracks,'' she says, adding that she has a "sense of advocacy'' in her work.
"Atlanta is a fascinating city,'' she said.
The city has "tremendous public health challenges," she said, but added that these are ''on the radar'' of key leaders and groups.
With the presence here of the CDC and other health organizations, Atlanta is "the public health capital of the world," Sterk said.
She will assume her new role Sept. 1, but said she will continue her research. "I will be less of a leader, but more of a contributor," she said.