The director of the CDC on Thursday repeated his call for Congress to approve emergency funding to fight Zika, saying the delay in that appropriation "is impeding our ability to protect American women from this virus."
The agency's priority ''is to protect pregnant women,'' Dr. Tom Frieden, the head of the Atlanta-based CDC, told an Atlanta Press Club audience.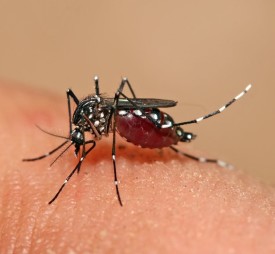 If the virus is present in a pregnant woman, Frieden noted, it can cause "a horrific and devastating'' birth defect known as microcephaly.
The $1.1 billion in funding being sought from Congress would go to mosquito extermination efforts, better testing and vaccine research.
Frieden said he did not see a public health reason to cancel the 2016 Olympic Games set for August in Rio de Janeiro, in the Zika-stricken country of Brazil. Still, he said, pregnant women should not go to the Games.
"There's likely to be some transmission of Zika in parts of Brazil during the Olympics," he said.
More than 600 cases of Zika have been reported in the continental United States. None of these cases was caused by local mosquitoes, but instead involved people who had recently traveled to Zika-prone areas. There were also 11 confirmed cases of sexual transmission.
Seventeen of those cases have been reported in Georgia.
Experts say mosquito transmission in the United States is inevitable and almost certain to begin in Southern states during the summer, the New York Times has reported.
Well-watered tropical areas, such as in much of the Caribbean and South America, are ideal for the mosquito that carries Zika, but the insect can breed in several warmer areas of the continental U.S.

In Puerto Rico, it's "a perfect storm'' for Zika transmission, Frieden said. The U.S. commonwealth in the Caribbean has a financial crisis, a Medicaid funding crisis, and Zika, which he said is compounded by the lack of air conditioning and crowded conditions.
More than 1,350 people have tested positive for Zika since the beginning of the epidemic there, including 168 pregnant women, the Wall Street Journal reported. Thousands more are probably infected but not showing symptoms, health authorities say.
The Aedes aegypti mosquito spreads the disease, and is very effective at doing so. Frieden called the species "the cockroach of mosquitoes'' in that it dwells indoors and is difficult to kill.
"We need to do much better on mosquito control,'' he said, citing new products to kill the insects, including a trap that he said works like a "roach motel."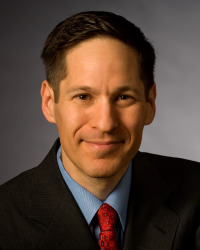 A Zika vaccine is at least two years away from coming to market, Frieden said.
Mosquito season "is just heating up, and so is Zika,'' he told reporters.
Frieden said Congress' emergency funding to fight another virus, Ebola, two years ago was ''the right thing'' to do.
The 2014 outbreak of that deadly virus, which devastated parts of West Africa and led to a few cases in the United States, "shouldn't have been as bad as it was,'' Frieden said. But he added that "Ebola could have been massively worse'' if the response then had been less vigorous.
"We were within days of it getting completely out of control'' in 2014 in Nigeria, he said. But CDC staffers, using the polio eradication infrastructure and working with Nigerian doctors and other health professionals, were able to contain it.
Separately Thursday, the World Health Organization said that people living in areas where the Zika virus is circulating should consider delaying pregnancy to avoid having babies with birth defects, the New York Times reported.
The WHO advice affects millions of couples in 46 countries across Latin America and the Caribbean where Zika transmission is ongoing or expected.