Southern Regional Medical Center's new owner has named Charlotte W. Dupré as permanent CEO of the Clayton County hospital.
Dupré has been interim CEO since December. She led the hospital through the transition when it was acquired by California-based Prime Healthcare.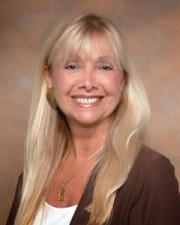 "I am greatly honored by the trust placed in me by Prime Healthcare," Dupré said in a statement. "Southern Regional Medical Center is a family of excellent physicians, clinical and support professionals coming together to care for those in our community with health and wellness concerns.
"As CEO, it is my objective to help Southern Regional more fully realize its mission of providing excellence in care to all whom we serve.''
Last fall, Prime Healthcare Foundation offered $18 million for the financially struggling hospital, which has a high level of uninsured and indigent patients.
That offer was followed by the owner of the hospital filing for Chapter 11 reorganization.
Grady Health System made a rival offer but soon backed away, and a bankruptcy court judge in October approved the sale of the hospital to Prime.
Dupré, a graduate of LSU who has an MBA from Tulane, was praised as a "strong leader with a solid vision'' by Prime Healthcare executive Jim Summersett.
Dupré has also held leadership positions at Tulane University Medical Center and Duke University Medical Center.