The sudden onset of psychosis hits the patient's family like a bomb.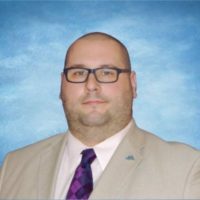 And when counselor Will Warren meets with parents facing the worst moment of their lives, he emphasizes two things: (1) This is not easy. (2) You're not alone.
A psychotic episode is a sudden, terrifying break with reality. Young people in their teens or early 20s, seemingly poised for the next stage of life, may suddenly be derailed by overwhelming guilt or paranoia. They may experience hallucinations or intrusive, repetitive thoughts they cannot turn off. They may stop eating, sleeping or going outside.
These frightening events often occur in young people who have been living with an undiagnosed mental illness — such as major depression or anxiety, bipolar disorder or schizophrenia — for a long time. But then something shifts and family members realize there is a problem.
"A lot of the families are coming in for treatment in crisis mode," said Warren, an Athens-based licensed professional counselor. "It's a very isolating experience."
That's where EPIC, the Early Psychosis Intervention Collaborative, comes in.
The Athens-based program is still in its first year and is one of three programs in Georgia funded to treat first-time psychosis in young adults. EPIC is run by Advantage Behavioral Health, a nonprofit agency that contracts with the state's Northeast health district to provide mental health care for people who are uninsured or otherwise cannot afford it.
A state grant covers 30 slots in the EPIC program for 16- to 25-year-olds who have been diagnosed with a psychosis. Patients and families get help dealing with the doctors and hospitals that are part of acute psychiatric care, receive long-term counseling and benefit from wrap-around services (the kind that involve professionals as well as people close to the patient).
Program staff members work with schools, doctors, hospitals, peer counselors and advocacy groups and help patients and families manage their often scary new life.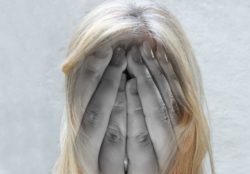 In the United States, about 18 percent of adults experience mental illness, and more than 4 percent have serious mental illness, the kind that hinders day-to-day functioning. In Georgia, about 60 percent of debilitating serious mental illness goes untreated, according to a 2014 report by the U.S. Substance Abuse and Mental Health Service Administration.
Adolescence is usually a tumultuous time, marked by hormonal changes and social adjustments. Sometimes, parents can mistake the worsening of a serious illness, such as schizophrenia or bipolar disorder, for the normal ups and downs of a teenager's life. But delay in responding to the real cause of the problem can be costly. Research shows that early detection and treatment sharply increase the likelihood of recovery.
"These early intervention programs do work," said Warren, who counseled patients at Advantage for six years and paved the way for EPIC's launch. He now works for a private clinic.
Cindy Edins is the sole licensed professional counselor at EPIC, though another is joining soon. Because Advantage serves 10 counties — 10 rural counties at that — she has a lot of ground to cover.
When Warren led the EPIC team, it wasn't uncommon for him to spend whole days in his car, traveling the winding roads of North Georgia. He drove from Athens to Greene and Elbert counties and back again, checking in with courts, schools and county clinics to make sure everyone kept an eye out for potential EPIC patients. He looked for young people with potential for an initial psychotic episode but who had no idea where to turn for help.
EPIC services dovetail with traditional psychosis treatment when necessary, and medication is often part of the plan. Hospitalization may be essential if a patient poses a threat to himself or others, but access to inpatient care is a big obstacle, Warren said.
The right facilities are scarce
Since there is not a psychiatric hospital in Athens, patients without insurance who need immediate services are often directed to the city's crisis stabilization unit — a short-term, 14-bed community psychiatry clinic run by Advantage. If the unit is full, they must turn to emergency rooms, which Warren says can be a gamble due to the scarcity of beds and the lab work required for a psychiatry clearance.
"This leads to the [patient] spending a lengthy stay in the ER, as well as collecting a bill for lab work for a bed they may or may not get," he said.
He has seen uninsured patients sit in the emergency room for days waiting for one of the handful of public psychiatry hospital slots in the state, while their family members become increasingly frustrated and exhausted.
Athens residents who cannot afford private services are best off heading to the closest state psychiatry "emergency intake" — Georgia Regional in Atlanta or East Central Regional in Augusta, Warren said.
People navigating the mental health system for the first time are overwhelmed when they arrive at the clinic or hospital, and the red tape and other hindrances can make it all feel like too much to bear.
Counselors like Edins work to clear the path, but EPIC also employs peer specialists, people who have first-hand experience with mental illness and who are trained to help others.
Peer specialist Terry Mercer joked that his day job in real estate helps support his hobby, which is EPIC. Twelve years ago, after a period of confusing and scary chaos in the Mercer family, his son was diagnosed with schizophrenia. Now he helps others navigate a landscape he has traveled. "I wish we'd had the support then that we give clients and families now," he said.
Mercer always recommends that people whose families are rocked by a newly diagnosed psychosis find the nearest affiliate of the National Alliance on Mental Illness, or NAMI. The connections he made at NAMI helped him deal with the trauma of his son's diagnosis and answered some of the questions that haunted him.

Although there is no NAMI group in Athens now, there is one in neighboring Oconee County. Mercer is trying to restart the Athens meetings.
"People get better from stories," Warren said. "People get better when they hear that other people are getting better.''
But reducing the stigma attached to mental illness would make the biggest difference of all. That's why Edins, as Warren did before her, scours the courts and schools for young people who've been called such things as troublemakers, "stoners" or losers. The kind of behavior that can inspire such labels may point to a mental health problem in the making.
"If the stigma didn't exist, and people got help immediately upon the onset of symptoms, they could recover and lead the lives they want to live," Edins said. "But, then again, that's the point of EPIC."
Erica Hensley is a health and medical journalism graduate student at UGA's Grady College of Journalism and Mass Communication. She graduated from the University of Southern California in 2008 with degrees in political science and print journalism, then freelanced and managed an independent bookstore in Atlanta before pursuing a master's degree to focus on disparities in mental health care resources.